Mental Health and Well-Being Webinar
May 3, 2022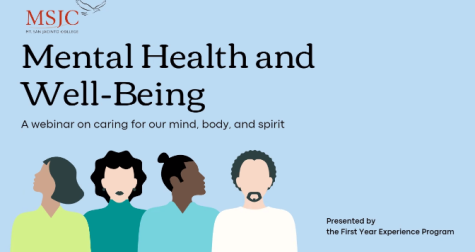 On Tuesday, April 19 2022 – MSJC's First Year Experience (FYE) Program hosted a live zoom webinar regarding mental health and well-being. The meeting lasted one hour, beginning at 2pm and ending at 3pm.
Details of the event stated, "First Year Experience Program will present on how to understand stress management and develop skills that will improve your emotional wellbeing and create balance in your life, along with learning how to utilize mental health counseling at MSJC."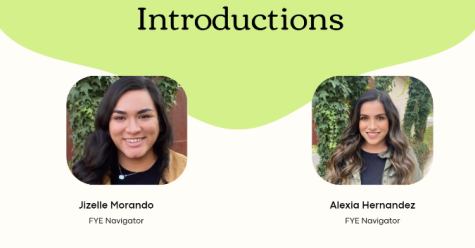 There were two hosts that presented a PowerPoint presentation throughout the meeting. Jizelle Morando and Alexia Hernandez, First Year Experience Navigators.
"Keep in mind that mental health is a big thing right now – myself and Alexa were also MSJC students at one time and in that time, the start of MSJC's active minds was coming into play in developing ways to help students in any way possible." Jizelle Morando stated at the start of the session.
As she then proceeded onto telling what will be included in the presentation and "learning agenda."
Defining what mental health is, why it's important, tips to manage, and resources available.
The presentation started with answering the question of, "what is mental health, and is it a state of mind?" Below is a slide from the presentation answering this question.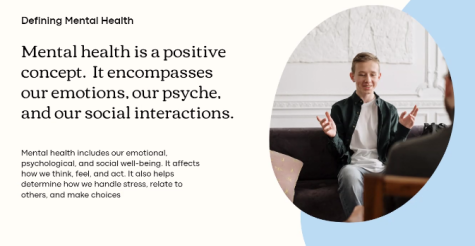 "Mental health includes our emotional, psychological, and social well-being. It affects how we think, feel and act. It also helps determine how we handle stress, relate to others, and make choices." Is the explanation given in the PowerPoint slide.
One of the hosts, Jizelle Morando gave an example stating, "you have a test coming up and a lot of things to handle – keep in mind that everyone handles stress differently and how we react day to day is a crucial part of your life."
A study was shown that 1 in 5 adults experienced a mental health concern in the past year and is becoming more common than known.
"It is crucial you take care of your mental health and well-being so we can realize our abilities, cope with stress, work productively, and contribute to society at our best," stated Morando.
The next segment talking about ways to cope and strategies to maintain a positive mental health.
Tips Given:
– Acknowledge your feelings
– Getting professional help if you need it
– Connecting with others
– Stay positive
– Get physically active
– Developing coping skills
– Getting enough sleep
– Spend time with people you love
– Relax and enjoy your hobbies
– Practice mindfulness
What are coping skills?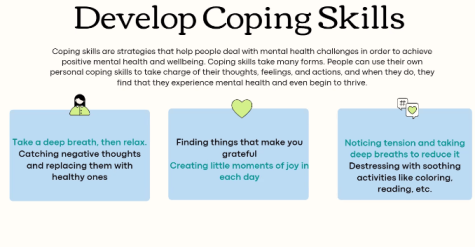 "Coping skills are strategies that help people deal with mental health challenges in order to achieve positive mental health and wellbeing – coping skills can take many forms in varying from person to person" Alexia Hernandez, one of the hosts explained.
Developing coping skills can include using tips that were given such as spending time with your loved ones, relaxing, and doing hobbies. Being sure to take needed breaks in between tasks and making time to take self-care to perform your best and enjoy where you're at in life.
Types of self-care include: physical, mental, social, and emotional.
When to ask for help?
"You know it's time to ask for help when you're the one seeking for that help," stated Hernandez.
She also explained how other signs may include eating too little or too much, low energy, confusion, being on edge, hearing voices, or inability to perform daily tasks.
Both hosts elaborated on saying, "don't hesitate to seek professional help – we care about our hearts so why not our minds?"
Concluding with a variety of resources available to students of which you can find the links to below.
Resources Available: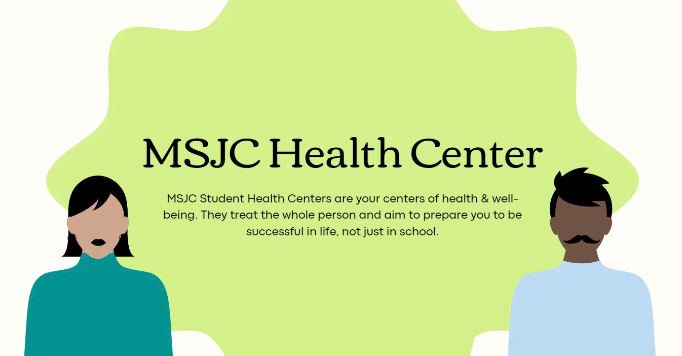 MSJC offers a Health Center free to all students with a variety of resources available from physical, mental, workshops, and more.
"They treat the whole person and aim to prepare you to be successful in life, not just school," stated Hernandez.
MSJC's Student Health Center is also available on campuses for in person visits as well as online.
Student Health Center:
https://msjc.edu/healthcenter/
MSJC also has a direct page where you can check out the variety of resources available to students.
Student Resources:
https://msjc.edu/hub/

First Year Experience Program (FYE):
Designed to help student have a successful transition into college life and provide helpful resources
https://msjc.edu/fye/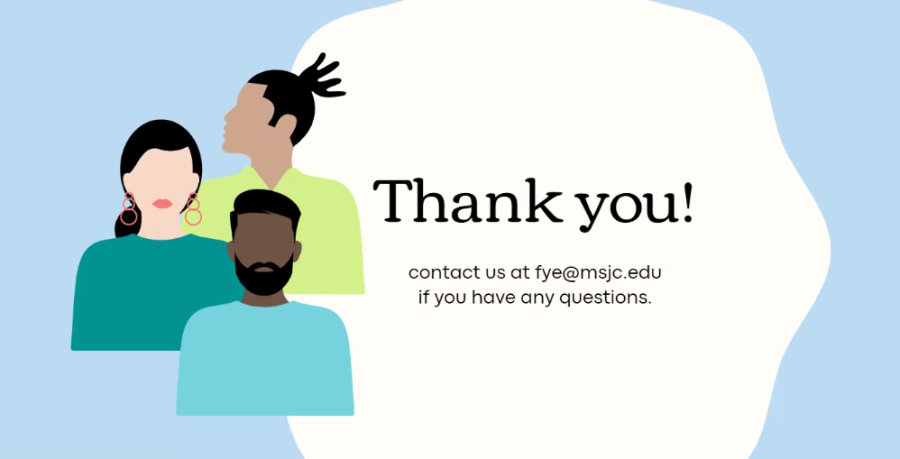 You can contact [email protected] for questions or more information.
Direct Link to recording of this live session:
https://msjc-edu.zoom.us/rec/play/wvYhov7E6_VdR9RfmGoXjYL8tem4jzuDdWx4xWXMlvAhcZgOlIgaY2Po_254yblYAaNNygoFtKrbfruq.y9vdmqYrfm9odqbK?continueMode=true&_x_zm_rtaid=Qi3Th_HhTcG2gVfipjPVfw.1651030616517.d1bafab56ed89514463fbd21bda698c1&_x_zm_rhtaid=427