Yes, you heard right! Team coach, Professor Jennifer Baney explained that the experience on the Forensics Speech and Debate Team can assist students when applying for scholarships, as it did for her in grad school. In an interview with Jennifer Baney and the team, the Talon was able to gain more insight about the team, how they train, and the outcomes.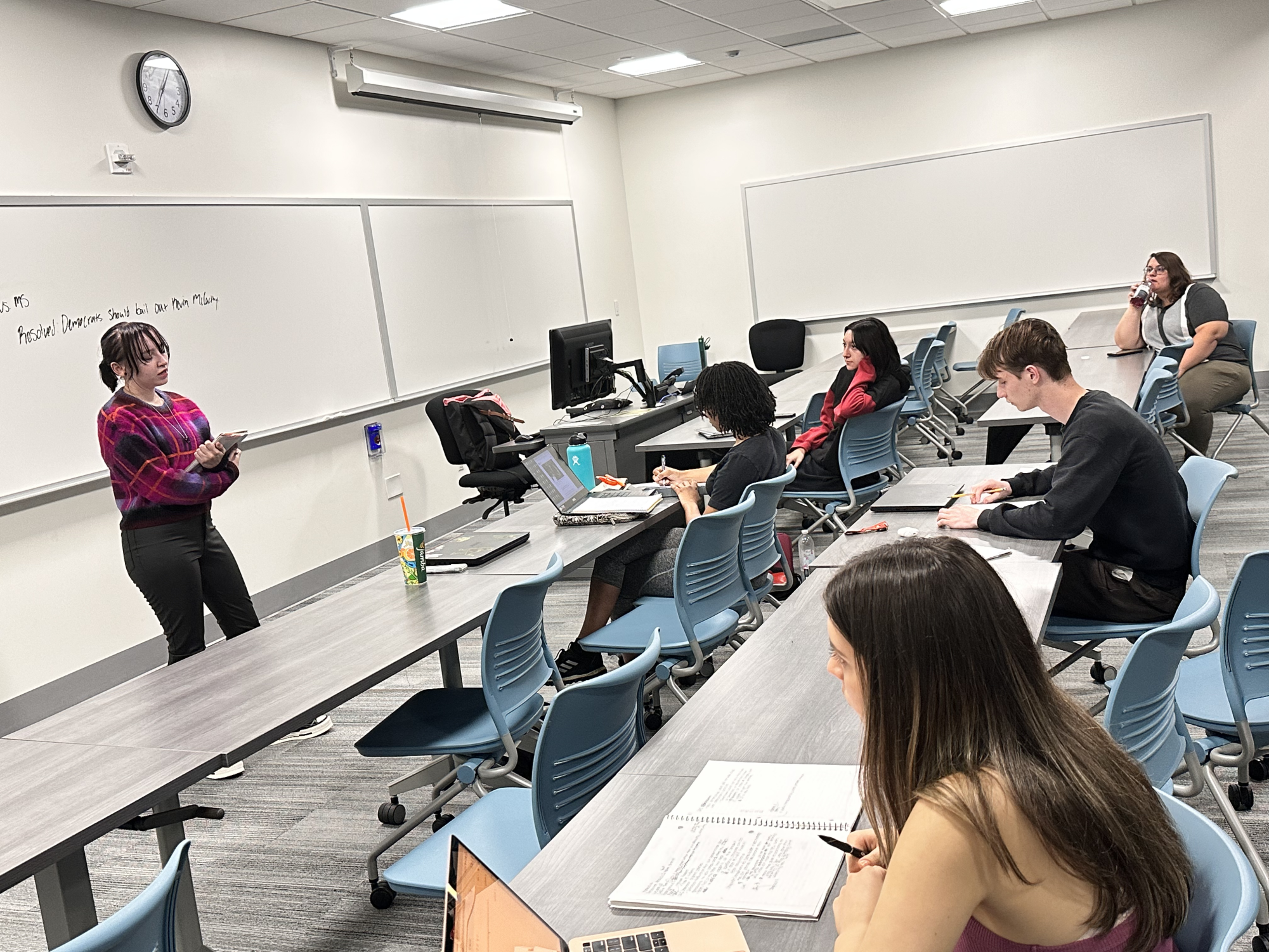 What is The Forensics Speech and Debate Team?
In association with the Pacific Southwest Collegiate Forensics Association (PSCFA), The Forensics Speech and Debate Team is the last intercollegiate argumentative team in the Inland Empire. The team competes in tournaments all over California, where they compete against other critical arguers or speakers and win some medals. Their objective is to advance skills in communication, competition, and academics; through weekly training, research, and assessment here at MSJC.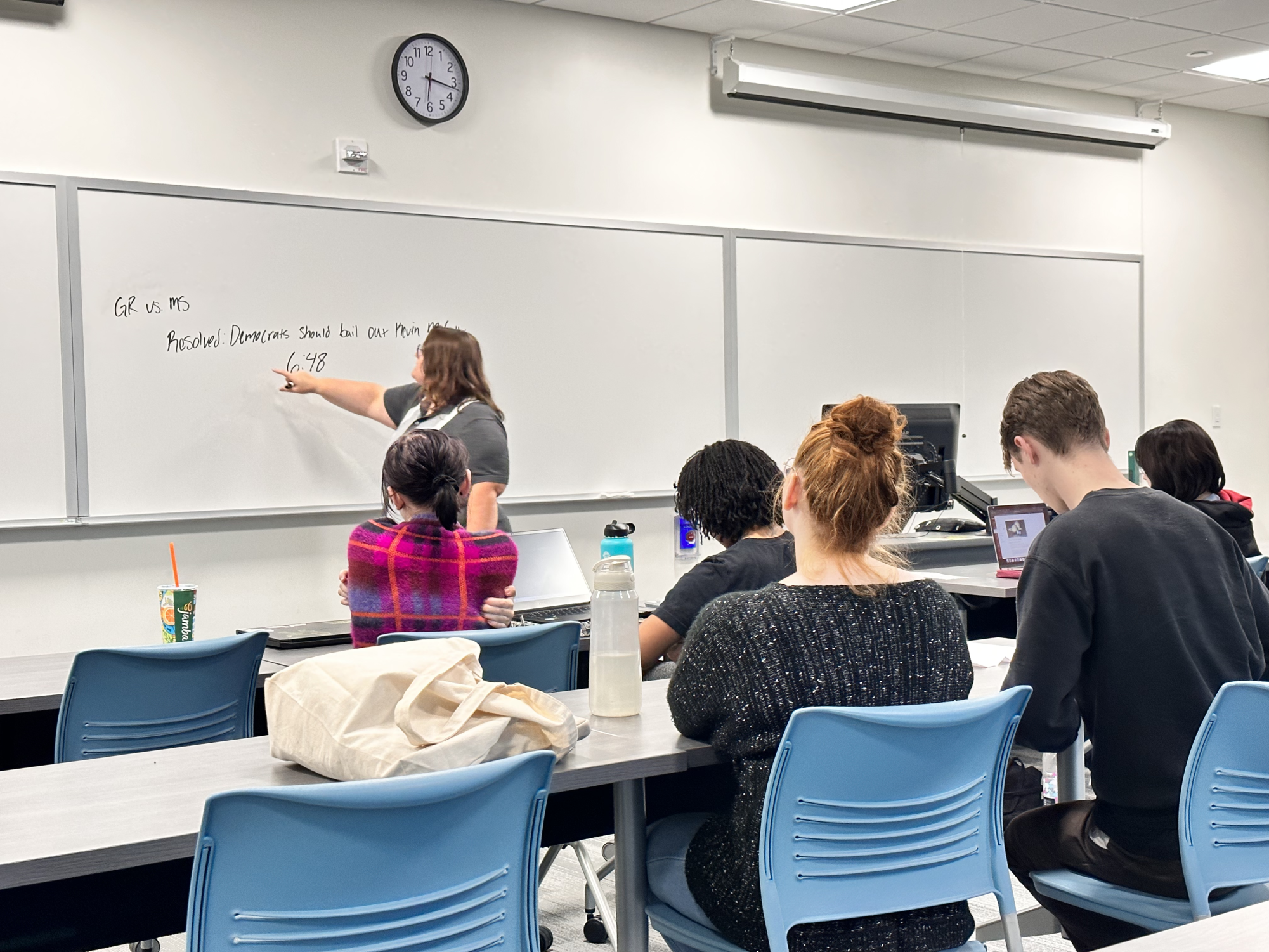 What does debate training look like?
Baney begins by writing down debatable topics on the board, and members discuss them briefly to agree on what they want to argue about. Topics range from "AI does more harm than good" to more political topics like "Democrats should bail out Kevin McCarthy." After deciding, all members spend 30 minutes researching the topic for key points in their arguments. First-timers don't have to worry about arguing right away, as they will listen carefully judge, and give feedback by the end of it.
After their research, Baney selects two to four people for the debate and they are assigned to either affirm the statement or negate it. The speakers have to defend their position whether they agree with it or not. The affirmative discusses three key details about their statement: fact, policy, and value. The negator, who is against the position, will then discuss their side of the argument and ask questions to deter the affirmer. The affirmative then discusses why the audience shouldn't side with the negator, while also asking lots of questions. 
The debate intensifies as it moves to "cross-examination," where the negator asks more questions, and the affirmer answers them. The negator can interrupt to call out any fallacies that exist. The negator can win from this part alone. Next, the affirmative comes up for "The Rebuttal," and the negator will continue asking questions; however, they may not make new arguments. Finally, they reach the "Final Rebuttal," where the negator gets one more chance to convince the audience why they shouldn't side with the affirmer, bringing up fallacies and flaws in their argument. Once the argument is done, everyone discusses the strongest and weakest points of the debate. 
After training, Professor Baney asks students to write a brief analysis over the week discussing the resolution. They will then have to discuss the strongest and weakest points of both sides. This helps to improve the argumentation skills of the arguers and spectators, as many of them will learn from each other's techniques and skills.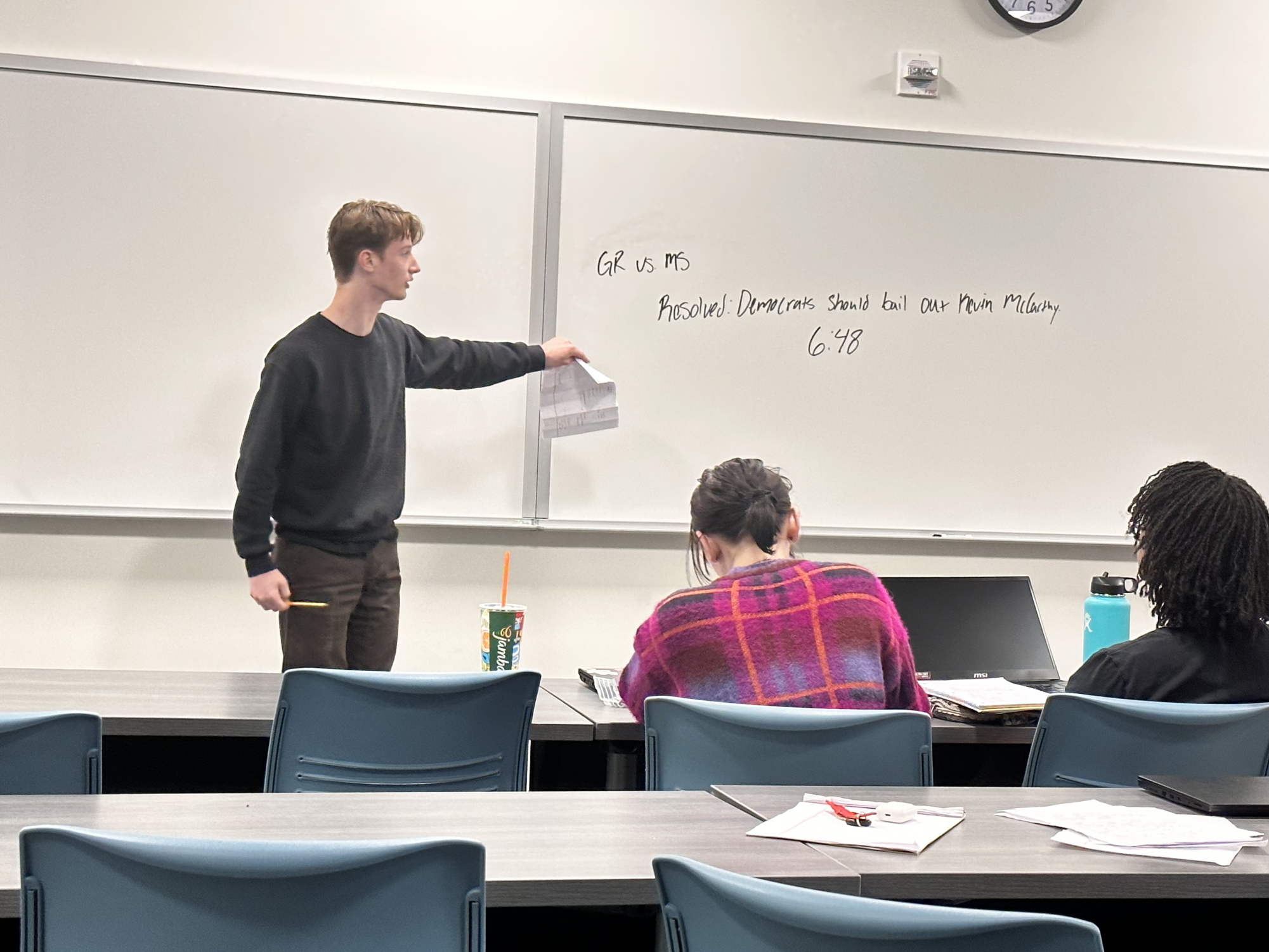 The Outcome?
Besides scholarships, more benefits will translate to other aspects of life than just debate. 
Members brought up how it's helped them increase their social skills and broaden their thinking. One member stated that it "Keeps you very politically and socially aware, and it makes you consider sides you may not have naturally considered and to find those areas of agreement."
Additionally, debaters believe forensics has given them a supportive environment to test their communication skills and find their strengths in speech. Others find that tournaments are rewarding as they inspire them to improve their communication. 
A two-time medalist for best speaker, Bianca Valdivia added, "The team is great, Professor Baney is awesome. She's easily one of the best coaches you'll ever get. She's super insightful, and straightforward, and will make sure you'll learn. She's great, especially for someone like me, who isn't really into politics. She breaks it down to a level that anyone can understand. And this is coming from someone who doesn't have any interest in it but I'm loving it."
Still hesitant? Jennifer Baney explains "We've all heard things or we've all listened to people talk and go, that doesn't make any sense? So as long as you can do that you're probably qualified to debate." 
Give it a shot and email the coach at [email protected]. They practice at the Temecula Valley Campus every Tuesday from 6-8 p.m. 
Story continues below advertisement