Hispanic Heritage Month Student Submissions
The Talon asked students at MSJC to submit their reflections and interpretations of Hispanic Heritage Month. These are their submissions. Stories have been minimally edited by the Talon staff.
Untitled Art Inspiration of Hispanic Heritage Explained
I am of Hispanic heritage and was inspired to add my own modern twist on the traditional Day of the Dead artwork. Here is my work.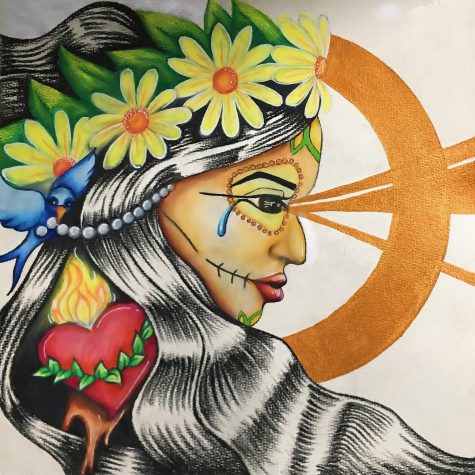 This side profile colorful portrait that includes the blue bird is inspired by several uses of Mexican art from the 60's thru today. I used daisy instead of roses to represent the 60's-70's, the specific style of shading in the hair to represent the 80's-90's style of art, added a different placement of the heart (against the traditional middle of the chest), and added a bird to symbolize guidance, pearls to represent grandmothers, and gold light beaming from the eye as we see clarity and to keep us on the right path.  I love using gold leafing and gold metallic because it represents how precious our loved ones are as gold is precious.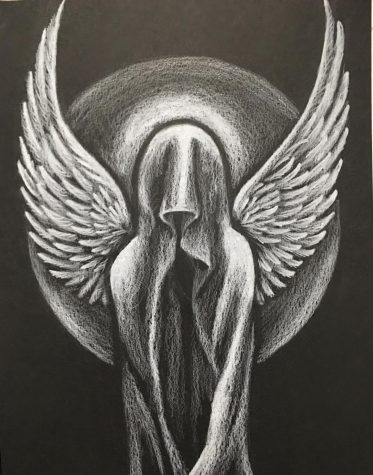 My black and white art and black and gold art was inspired by my sister passing away from Covid this year. The color black is how I see Covid. The white and gold uplifts and contrast greatly against the black. Hispanic art is such an important use of story telling/history.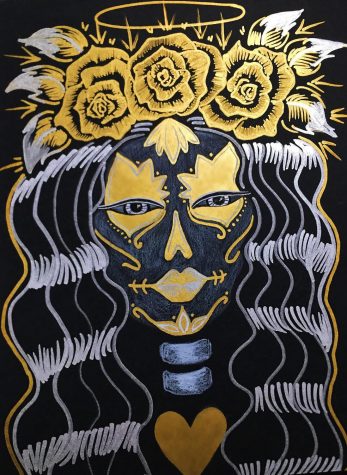 When I was younger, we were poor so my mom use to take us to the library during the summer for "fun." I would check out as many art books as I possibly could (as much as my library card allowed). There were only two books about female artists in the whole library! One was on Frida Khalo. She became my first female artist role model and it is thru her that I learned the importance of cultural art.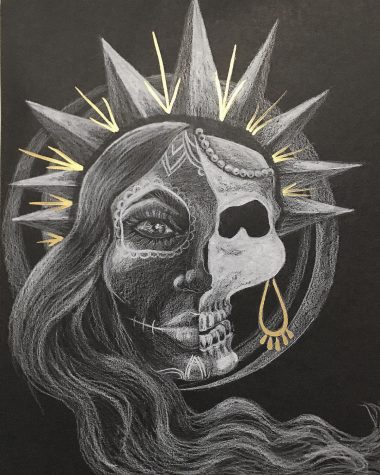 Hispanic art is such an important use of story telling and history. You can find additional art pieces I've worked on in my Instagram page.