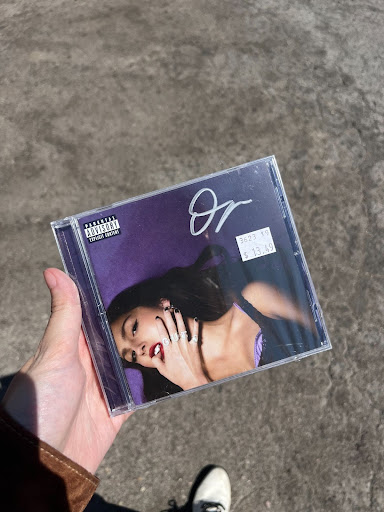 "I got the things I wanted, it's just not what I imagined" Olivia Rodrigo shares and expresses her emotions and experiences through her lyrics which allows her fans to resonate with her music. Via her voice and lyrics, Rodrigo is able to convey her truest emotions all while her fans find comfort in the same lived experiences her music provides.
Olivia Rodrigo was born and raised in Murrieta, California, and attended Dorothy McElhinney Middle School. Once she obtained her role in the Disney show "Bizaardvark " her family and moved to Los Angeles where she was home-schooled. Since then Olivia has established herself as a very talented artist. Before she released her first album "SOUR" Rodrigo would post or go live on Instagram and sing covers as well as her own originals. She gained traction when she starred in the reboot of High School Musical and later on released SOUR. Driver's license broke records and her freshman album allowed Rodrigo to be a three-time Grammy winner!
Now releasing her sophomore album GUTS,  Rodrigo has achieved many outstanding awards and obtained multiple opportunities. Although recently releasing her sophomore album I am already anticipating her next one. She is an iconic artist who does not disappoint!  Her album names are known to be short four-letter words that have a specific meaning. Rodrigo shared in an Apple Music interview that the reason for her new album's name being "GUTS" is because she loves the multiple definitions the word "guts" takes on. She explains that "People use it in so many contexts… I just think it's all these things that coincidentally were things that I've really been thinking about in this chapter." Rodrigo shares how guts takes on all these metaphorical phrases such as spilling your guts, hating your guts, having the guts, and following your gut. All these meanings resonate with her and her experience writing her album. This theme of spilling your guts can be seen in various songs of hers.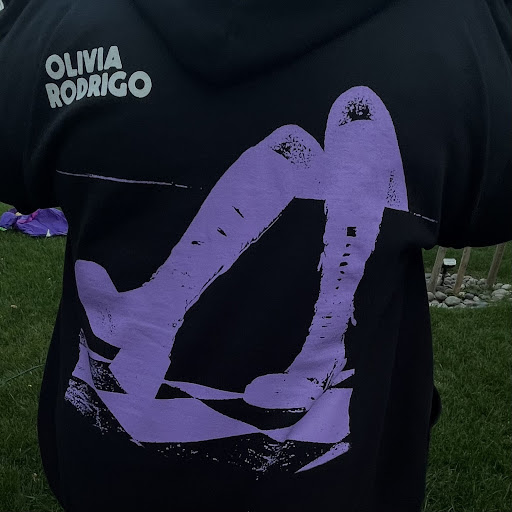 Rodrigo spills her guts in one of her new songs, Making the Bed, from the GUTS album. The song depicts Rodrigo taking the phrase "lay in the bed you made" and connecting it to her life experiences where she takes accountability for her actions and must now lay in the bed she made. She adds a twist by adding "pulling the sheets over my head" alluding to the fact she wishes to hide from the horrors such as a kid usually does when they are afraid. Throughout the song, it is proven how Rodrigo feels as if all the things she has accomplished have now turned into something that is not what she believed it would be. Establishing the fact that she wishes she wasn't herself at times. Rodrigo's song depicts a relatable experience many people feel when they come to realize the outcome of their actions isn't what they expected.
Story continues below advertisement
On "Get him back!" there is this double meaning being indicated. The title itself means the idea of getting back with your ex or getting the person back as becoming even. Throughout the song, Rodrigo continues the duality through her chorus and bridge. In her chorus, Rodrigo repeats, "Oh, I want sweet revenge, and I want him again." It makes sense for multiple fans to easily love this song. Despite just having a catchy tune the lyrics accurately represent the ongoing battle people go through when parting with a questionable partner. Later on in the bridge, Olivia repeats "I wanna key his car, I wanna make him lunch, I wanna break his heart then be the one to stitch it up, Wanna kiss his face With an uppercut, I wanna meet his mom just to tell her her son sucks!" During this chorus, I can't help but really admire and love how she finds contrasting actions and connects them to further enhance how complicated and contradicted she feels. The song really resonates with me because there have been times when you just don't know if you love someone or hate them and I feel that Olivia Rodrigo perfectly captured that feeling in this song.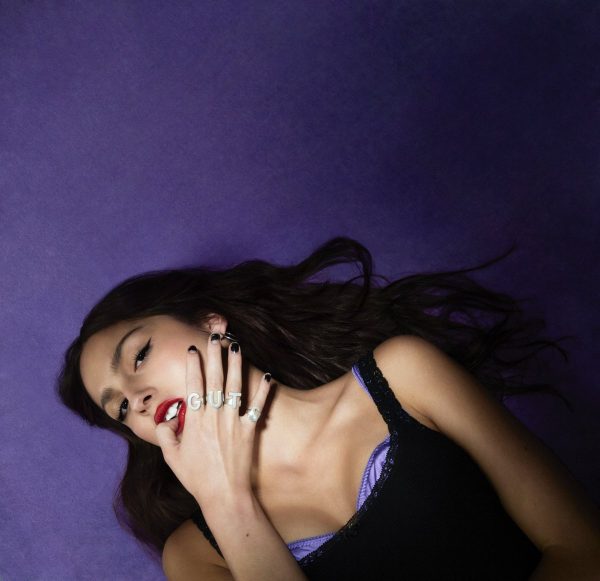 Rodrigo perfectly captures the feelings of guilt, inferiority, and much more throughout GUTS. Personally, I cannot wait for more of her future projects and see how her music progresses over time. I enjoy and appreciate the artistry that goes into everything she does. GUTS is an album that has been made to encapsulate all these feelings that are all too familiar to all of Rodrigo's fans.
Here are Kim's (ever-changing) ranking of the GUTS album:
Logical
Making the bed
The Grudge
Lacy
Pretty isn't pretty
Ballad of a home-schooled girl
Love is embarrassing
All American B*tch
Get him back!
Teenage dream
Bad idea right?
Vampire
Source Cited: