Documenting LGBTQIA+ and Latinx History By Diego Trejo
On Sept. 15, 2021, the USC Annenberg Inclusion Initiative released a comprehensive analysis of Hispanic/Latino representation in film. The report found that Latinx individuals are highly underrepresented in mainstream cinema, with only 5% of speaking on-screen roles going to Latinx actors despite making up over 19% of the general population. When Latinx actors do get portrayed in these roles, typically, this lack of representation is only exacerbated for Queer Latinx individuals; of the top 100 highest-grossing films from 2014-2019, only seven had a Queer Latinx character.
Mario J Novoa is one filmmaker/producer trying to rectify this disparity by creating more representative films and documenting the oral unheard history of marginalized communities, with his most recent production being Unidad: Gay & Lesbian Latinos Unidos (2022), a story on the historically Queer and Latino GLUU organization in Los Angeles. However, his most essential production is Nelly Queen: The Life and Times of Jose Sarria (2021), a documentary on the first gay man who ran for public office.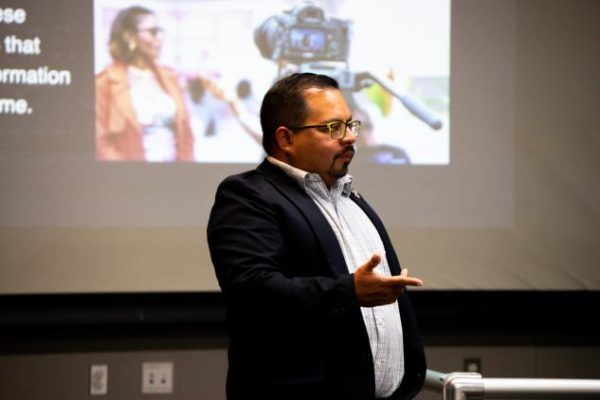 I had the opportunity to attend his workshop Documenting LGBTQIA+ and Latinx History at the Menifee Valley Campus, a small room filled with an excited, chattering audience awaiting Novoa to speak. What would follow would be an incredible lecture meant to inspire the predominant Latinx audience to create films based on their own experiences and creative spirit. Everyone has a story; who will tell yours?
Story continues below advertisement
However, Novoa has qualms with the modern film industry, as I had an opportunity to speak to him after the workshop. Much of what Novoa wants to see in contemporary cinema is diversity in both Queer and Latinx depiction, as Novoa told me, "I just, as an elder in my community, somebody who's in his mid-40s, I've seen the same type of material come out over and over again over the last three decades, and I'd like to see something different. So, I'm the guy that's doing it with my other colleagues. So, we're creating something different." Much of the existing Queer representation in mainstream cinema surrounds the depiction of white muscular masculine men. The Queer and Latinx communities are filled with incredibly diverse stories.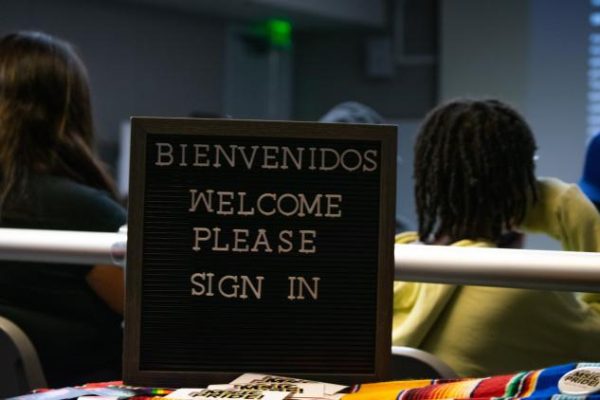 Yet, there is a significant amount of hope as diverse filmmakers finally see critical success with 2016's Moonlight and 2022's Everything Everywhere All at Once, both receiving Best Picture at the Academy Awards.
​​ For those who may be on the fence about expanding portrayals in film, I want to leave you with this from Novoa, "Yes, but I truly believe that a great story is universal, and I try to aim for that" Diverse stories simply aren't for the communities represented but for all people to understand and relate to perspectives they never saw. That makes the film great, seeing the views and stories of those you couldn't see.
Screening of the film "Unidad: Gay and Lesbian Latinos Unidos." By Derrick Spearman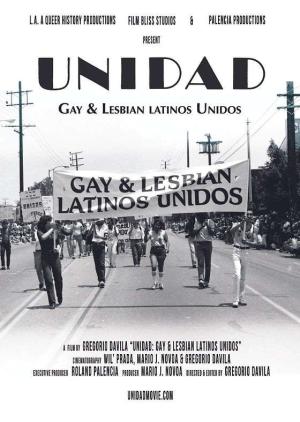 On Oct. 9, MSJC hosted the screening of an award-winning film Unidad: Gay and Lesbian Latinos Unidos at the San Jacinto campus to celebrate Latinx Heritage Month and LGBTQ+ History Month. The film was a documentary about the Gay and Lesbian Latinos Unidos (GLLU), a major Queer and Latinx organization from Los Angeles, California. GLLU was involved in LGBTQ+ rights, women's rights, and the United Farm Workers (UFW). César Chávez and Delores Huerta were supportive of GLLU and LGBTQ+ rights. The film featured firsthand accounts from people who were members of GLLU. The film centered around the differences within GLLU as the LGBTQ+ and Latinx communities are both very diverse. Some members were Chicano, and some members were immigrants from El Salvador, Chile, and other countries in Latin America.  The film represented queer people broadly, from feminist lesbians to queer men, with a sense of internalized misogyny that would quickly change after learning about the sexist and patriarchal structures. The film also highlighted that GLLU founded Bienestar, an organization that provides AIDS/HIV treatment for the Latinx community in response to the lack of treatment that was provided for the community. Toward the end of the film, some of the people interviewed got back together and discussed their experiences. All in all, it was a powerful and educational film that captured all emotions perfectly, it was an outstanding learning experience. Additional information about the film itself can be found here.