In celebration of Latinx Heritage Month and Undocumented Student Week, Mt. San Jacinto College is showcasing Dulce Soledad Ibarra's newest collection: Madre Myths. The opening reception to their latest exhibition was held on Sept. 18 at the San Jacinto campus and an Art Talk webinar showcased by artist Dolce Ibarra and art professor John Knuth, was held virtually on Sept. 28.
The Art Talk lasted an hour but was filled with years worth of emotion, experience and artistry. During the webinar the artist went over their history of being an artist, their background of laborers, and how they fell into making their pieces go beyond the medium. While their current collection focuses on grief, identity, and displacement, other pieces present themes of generational guilt, class, labor, and injustice.
A question I asked during the seminar was "Coming from a working-class family and facing a lot of societal issues, what challenges did you face when kick-starting your career and getting your pieces out there?"  To which Ibarra answered, "Part of it is being pigeon holded [sic] a little bit, but also people undermining you a little bit too in terms of your identity or maybe your experience. For me, I went into a grad program because I was tired of being underpaid. As someone that was younger but still in the arts and in museums, and galleries specifically, I just wanted to move forward. I think that a lot of times because I didn't fit the narrative, I didn't look like someone that belonged in a gallery or museum, I think that pushed me to grad school because I thought 'If I have this degree you can't say no to me now!' In that program, I established myself more in what I look forward to and what I looked forward to in community." Ibarra reflects on their past experiences in the field and what drove them to earn an MFA from the University of Southern California. By answering this question Ibarra revealed the strong desire to create more art that touched on their environment, culture and community. This process happened by starting as a young artist and learning more in their master's program ultimately ending them up as the successful artist they are now.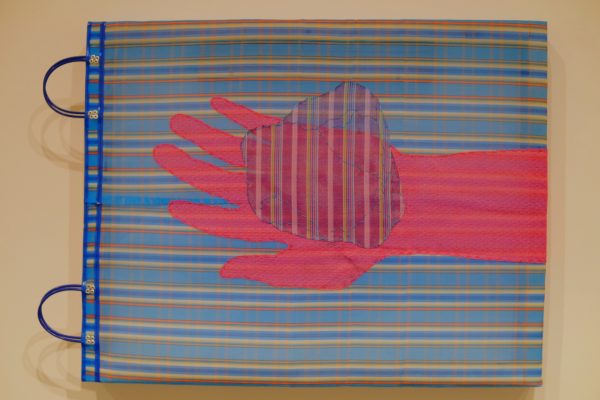 A piece from 2016 that caught a great deal of attention both during that time and during the Art Talk was a display titled: Manes de Oro (translated to Golden Hands). Dolce explores themes of labor and class through their father's abandoned labor tools, which they covered in gold paint and displayed.  When discussing their inspiration and purpose behind this exhibit Ibarra explained "My father and I have equally an allergic reaction to gold jewelry and so this kind of reaction led me to kind of think about the metaphor of being allergic to luxury and thinking about working class in that aspect." Ibarra's message of class and identity is revealed in this piece, the artist not only coming from a family of laborers but also viewing themselves in such a way. Tired, everlasting, laborers.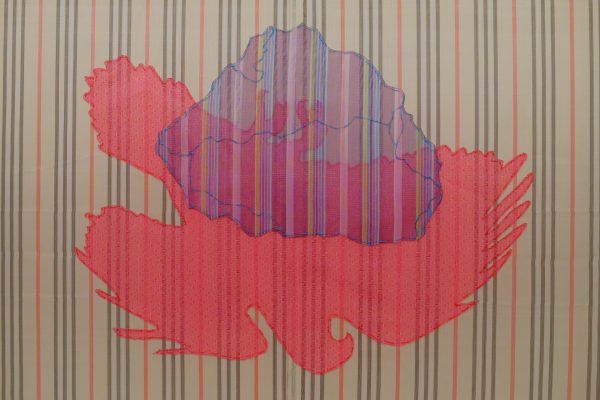 From the year 2011 to now, Dolce has done many collections that generate powerful messages. They utilized pinatas in their collection: Piñatas y Pregnatas, translating to F*** White Art. The artist created houses out of piñatas and people destroyed them in the name of gentrification, to an art performance demonstrating the struggles of being bilingual including all the frustrations and issues it causes. They make their pieces go further and deeper than what meets the eye, making people feel seen and understood.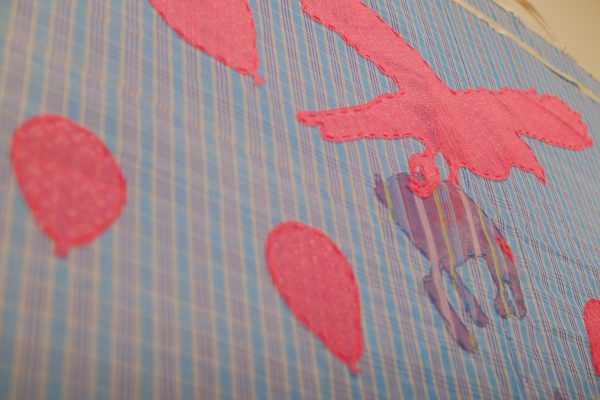 The current collection is in inspiration of their late aunt and a celebration of her life. Sept. 28, the day of the Art Talk, was the 10th year anniversary of their aunt's tragic passing. As previously mentioned the pieces in this collection grapple with topics of grief, displacement, and identity by illustrating their aunt's life, ways the artist remembers her, and how the older the artist gets the more they feel their aunt slip away from them.
The artist grapples with  grief and identity in the collection after their aunt's tragic passing. The purpose of this exhibition was to remember their aunt and all she was while simultaneously dealing with the fact that memories of their aunt continue to fade as time goes on. "Part of my identity and who I am is within her identity, but this work speaks about grief in the sense that if you lose someone we also are constantly losing pieces of them as the days go by."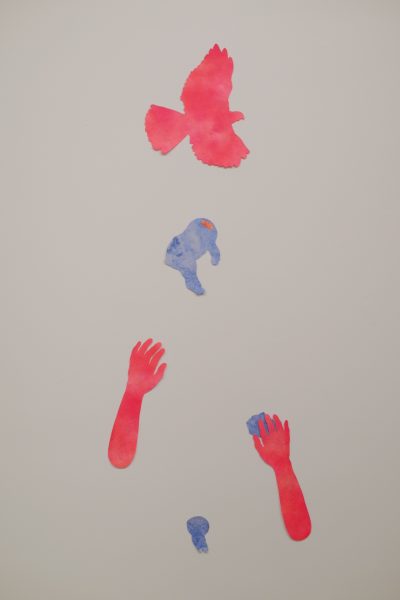 Ibarra tells a common story through all the pieces, one where their aunt saved the artist's beloved rabbit. After immigrating to the United States, a hawk terrorized their chickens and rabbits. After finding one of their rabbits' decapitated head on the ground their aunt knew what had to be done. The next time the hawk came around the aunt grabbed a rock, and threw it at the flying hawk, killing it then and there. Ibarra talks fondly about this experience because their aunt was 4 feet and 9 inches tall but was able to take down a big flying bird in one shot. This was also a scary time for Ibarra and their aunt because hawks are nationally protected and anyone who kills them is to be charged with a criminal offense. If anyone caught her it would most likely mean deportation. However, that didn't stop their aunt from protecting Dolce's beloved pet.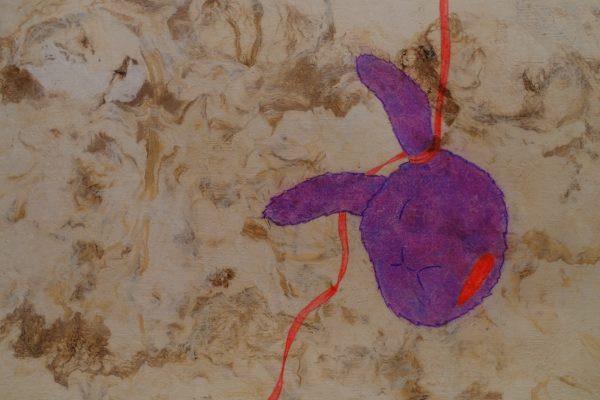 Ibarra then explained why the collection is titled Madre Myths. They mention that when their family talks about their late aunt and fond memories they somehow feel alien to Dolce. "Even though I know these stories and they're told the same they still feel like mythologies to me." This is due to the fact the aunt's passing was so long ago and however hard Dolce tries to fight it, the memories are slowly slipping away.
Ibarra created this collection with extreme skill, vulnerability, and raw emotion which is clear to everyone who has the pleasure of viewing it. It celebrates Mexican culture and is taken through a story of grief and identity that many can relate to. It is absolutely worth the visit and such an incredible display.
Story continues below advertisement
The MSJC San Jacinto Art Gallery will display the artwork until October 19. To find more about this display visit here https://www.msjc.edu/artgallery/current-exhibition.html .