Thank You For Your Service
The Ever-Changing Veteran Experience
Kayla Lewis, Co-Editor, Secretary, Poet
October 25, 2021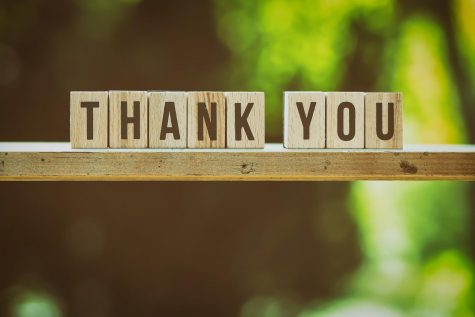 Have you stopped to thank a veteran lately? If you have, you probably received a response like the one that U.S. Navy veteran Joshua Metz offers; which is just a simple "thank you." You may have also heard a slightly more detailed version like "thank you for your support" from someone like Marine Corps veteran Connor Dakin. If you are lucky, you might have gotten an even more specific response from someone like the U.S. Army veteran Tim Abney. He often replies, "Thank you. I tried to be the best DJ in the 1st Infantry Division." 
Abney, who is also a Vietnam War veteran, has witnessed the evolution of treatment of veterans who have returned home from war since his draft in 1966, subsequent deployment in 1967, and return in 1968. The starkest example of this difference has to do with the treatment of the dead. During the Vietnam War, veterans killed overseas, "came home in aluminum, reusable caskets" according to Abney. This is in stark contrast to the flag draped caskets flanked by saluting marines we are used to seeing today.
Several more modern veterans also note that they found it easy to find and transition into a civilian job. According to Metz, he did not have any difficulty finding a new career path because "[he] used a veteran recruiting service and they were great." Metz expressed he had separate difficulties with a pregnant wife and a hurricane causing moving delays. Dakin had some plans change "due to circumstances" but emphasized that "it's important to keep moving forward and pick yourself up when you trip". Dakin attributes this flexibility, which he affectionately refers to as "Semper Gumby!!!" to his time in the Marine Corps. Abney, on the other hand, tells a different story. 
While Abney attributes his long-term success post-military to the flexibility he learned while enlisted, he also knows that his skill set garnered him "some extra consideration in hiring" while others were not so lucky. In fact, he recalls that, "many employers would avoid hiring Vietnam veterans." This is not the priority hiring experience along with the extensive discounts and benefits afforded to veterans of today. The extreme variations in the treatment of veterans over the years had me wondering about the perspective of the veterans themselves on their own service, and what they would say to others considering making a return to civilian life, so I asked them.
Metz recalls a significantly reduced quality of life on active duty including "stress on relationships, long working hours […] and the stress and boredom of being stuck out on a ship for months at a time." His advice after enduring a "psychologically tough" enlistment is simple and all about quality of life. He urges, "Don't be scared to get out. If being in the military makes you miserable, then get out."
Dakin got out to ensure his son would grow up with the same opportunity and foundation he had as a boy, stability. "I grew up in one place and I have lifelong friends because of that" he says. As far as making the transition back to civilian life is concerned, Dakin recommends "stay[ing] close with fellow vets. [His] single regret about getting out was not being close enough and hearing about Marines [he] knew lost to suicide." He is far from the only veteran feeling guilty over not being there for a fellow veteran in their hour of need. Dakin does offer a potential solution though to give himself and other veterans hope in their everyday lives. Dakin affirms, "Veterans today love other veterans. […] You call out to a vet, and they always get a smile on their face. That's why it's important for us to be involved. In one way or another, to help out our brothers and sisters who are still struggling."
Abney, the most senior among the veterans I interviewed, has the perspective of how things were and how they evolved into what we see today. He talked about how much of his time in Vietnam was, "all [his] own talents and abilities." He feels he and his fellows are "finally getting the respect that [they], as Vietnam vets didn't get, from the public, when [they] got home." Recalling those aluminum, reusable caskets mentioned earlier he says, "gives me the 'willies'". He exclaims, "Thank God it's done differen[ly]t now. Especially [with] the VA." He drives the point home saying, "Now all veterans are being treated as they should be."
Metz sums it up nicely, "I know a lot of civilians don't really understand what it's like to be in the military, but at least they say thank you."