Responsibilities Behind The Curtain
The Old Town Temecula Community Theater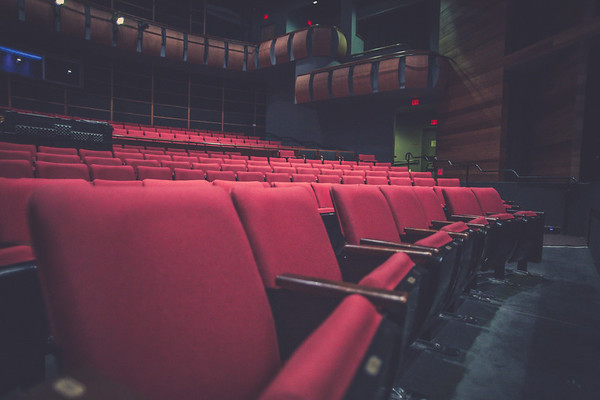 For most attendees of a musical theater show, the attention is centered on the performers and the story they are telling. It is the performer's responsibility to reach the audience emotionally, while still believing in the false world their character is inhabiting. Putting together a theatrical production, let alone one that's heavily dependent on exterior elements, like sets and props, is no easy feat. Good performers are the vital component of theater, but those who are working off stage are just as important. We know the responsibilities of those who put on a show from center stage, yet how about those who are playing their roles offstage?
Hannah Dixon, is a professional audio engineer and theatrical technician who's been working at the Old Town Temecula Community Theater since early 2016. Depending on which show arrives at the Theater, she will alternate between running the crew or mixing sound from the front of the house. In essence, crew members like her benefit the flow of the show exponentially. They are responsible for cuing up audio tracks from the soundboard, rushing off sets, and setting up props during transitional blackout segments. Crew members are in charge of the curtains, the lighting, the effects, and observe the show with attentive eyes while the performers dance and sing on stage.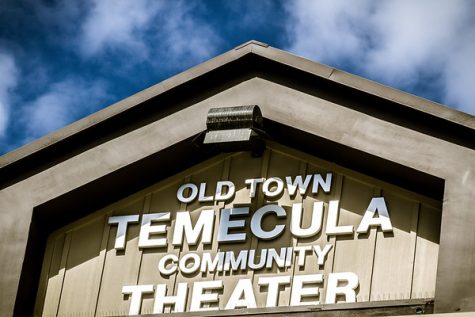 But just like performers who spend years of their lives refining their talents to land roles, the requirements of being a tech crew member are equally as demanding.  Dixon demonstrates this point fabulously, as she began performing in 1993. She earned a degree in Advanced Audio and Video Technology, as well as certificates for audio software like Pro Tools, Dante, and Adobe. The courses in her program ranged from studio recording, live sound, to radio production. She applied for and was awarded a special projects course, which she designed herself with oversight from her dean. She also produced and hosted a weekly drive-time radio show named "The Work Day Wrap-Up." Suffice to say, it takes a great deal of devotion and hard work to earn your position in any well-established theater.
Dixon explains that the most rewarding aspect of her job is the diversity. "There's always something different going on. Different shows bring different casts, sets, challenges, and puzzles to solve. It's always the same 'kind' of work but never the same day in and day out. Additionally, knowing that the work I do provides cultural enrichment to my community really outweighs the frustrating bits. Live performance art is quintessential work." From the people she works with, to the music, there is not a daily routine. Those upholding responsibilities from behind the curtain should possess a talent for adaptability, as Dixon explained that the greatest challenge of her job is time management.
Tech crew members are on the clock from when a show loads into a theater, to the moment the main curtains open for the first show of the lineup. This applies even more so for community-led productions, as Dixon works in a "Presents House" and not a "Production House." This means that she and the rest of the crew are given only four days to design an entire show. It can be a mighty big process, and there are bound to be mistakes even after the audience has taken their seats.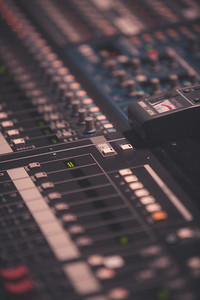 Tech crew members have to be able to shake things off should anything unplanned occur, just as performers do. "Unlike in TV or film, we can't call 'Cut, back to one!' If something goes south during a show we have to scramble to fix it and push through. It can be panic-inducing, and sound mistakes are the most noticeable of all," Dixon says.  As the saying goes, the show must always go on.
In spite of the challenges that come with their responsibilities, stagehand and tech-crew members are also blessed with indescribable moments where everything comes together. Dixon exclaims that there's an absolute high one experiences when they have a perfect show:  when there are no missed cues, no feedback from the sound system, and the programming is butter smooth. It is these moments that she says are cherished the most, when the effect really lands. One instance of this was in the yearly Nutcracker Ballet, a show she not only got to design, but also run sound for. It is brilliantly executed, one where insignificant pieces of parchment mixed with glitter trickle down from the ceiling to create an illusion that snow is truly falling. At this point in the show, she will try to spot a child somewhere in the house and watch as their face lights up from the magic of theater.  Dixon explains,  "I truly believe that I have the most rewarding and greatest job in the world. It has non-monetary benefits and I wouldn't trade it for any amount of money!"
For tickets and information go to:  https://tickets.temeculatheater.org/