Kyle Rittenhouse Acquitted on All Charges
The Wisconsin jury in the Kyle Rittenhouse case acquitted the now 18-year-old of all charges in the shooting deaths of two people during the Kenosha, Wisconsin protests. Rittenhouse, then age 17, travelled from his home in Illinois to Wisconsin during protests over the police shooting of Jacob Blake which left Blake paralyzed. Dominick Black testified that Rittenhouse picked up an AR-15 at Black's house in Kenosha.  Rittenhouse then testified that he went downtown to act as a medic and to protect private property. During the chaotic night of protests Rittenhouse shot and killed Joseph Rosenbaum, age 36, Anthony Huber, age 26, and injured Gaige Grosskreutz, then age 26. 
Rittenhouse's defense attorneys argued in court that he was acting in self-defense. "Mr. Rosenbaum was chasing me," Rittenhouse testified during the trial. "He said he was going to kill me if he got me alone. I was alone. I was running from him. I pointed it at him, and it didn't stop him from continuing to chase me." The jury deliberated for just 27 hours over a four-day period finding Rittenhouse not guilty on all five counts of first-degree intentional homicide, first-degree reckless homicide, first-degree attempted intentional homicide and two counts of first-degree reckless endangerment. The jury also had the option to find him guilty on lesser counts but declined to do so.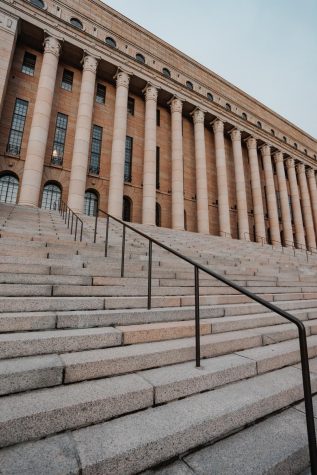 "While we are disappointed with the verdict, it must be respected," the Kenosha  district attorney's office said after the verdict; "We are grateful to the members of the jury for their diligent and thoughtful deliberations." Rittenhouse was visibly shaking in the courtroom as the verdict was read and appeared to almost collapse and embrace one of his attorneys after the not guilty verdict came down. "He has a huge sense of relief for what the jury did to him today," said Rittenhouse's defense attorney, Mark Richards;  "He wishes none of this would have ever happened, but as he said when he testified, he did not start this." President Biden also weighed in on the verdict, saying on Friday "While the verdict in Kenosha will leave many Americans feeling angry and concerned, myself included, we must acknowledge that the jury has spoken." 
The trial seemed to be a perfect storm of several key issues that have always burdened this country including: second amendment rights, how the justice system treats white people versus people of color, violence at protests, self-defense and vigilantism. Judge Bruce Schroeder caused controversy in the trial by ruling that the prosecution may not Refer to Rosenbaum, Huber, and Grosskreutz as "victims" saying "victims is a loaded word." The judge did, however, allow the defense to refer to them as "looters" and "arsonists." Many racial justice advocates argued that if Rittenhouse had been black or a person of color, the outcome of the initial incident and the ensuing trial, would have created a very different outcome. "The verdict in the #KyleRittenhouseTrial is a reminder of the treacherous role that white supremacy and privilege play within our justice system," said NAACP President and CEO Derrick Johnson via Twitter. Additionally, social justice advocates also believe that the outcome of this trial has the potential to set a dangerous precedent and cause more citizens to take the law into their own hands. "Today's verdict means there is no accountability for the person who murdered our son," said Karen Bloom and John Huber, family of Anthony Huber; "It sends the unacceptable message that armed civilians can show up in any town, incite violence, and then use the danger they have created to justify shooting people in the street."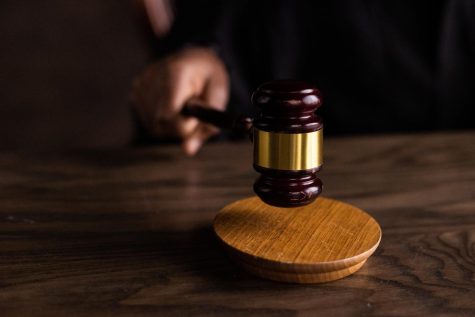 There is still a pending civil trial against Rittenhouse where he could be found liable for the victims' deaths. Civil trials require considerably less burden of proof than criminal trials. Many fear this verdict will embolden further vigilantism and violence in this country while pro-gun activists hail Rittenhouse as a hero. Wisconsin Governor Tony Evans said in a statement after the verdict, "No ruling today changes our reality in Wisconsin that we have work to do toward equity, accountability, and justice that communities across our state are demanding and deserve." Protests erupted throughout the country on the weekend after the verdict came down. In Portland, Oregon a riot was declared by local police and in Brooklyn, New York hundreds of demonstrators marched across the Brooklyn Bridge and demonstrated outside the Barclays Center holding up pictures of the victims Anthony Huber and Joseph Rosenbaum. 
In Kenosha, the Governor of Wisconsin had 500 national guard troops on standby to deal with any unrest caused by the verdict. This trial is one of two trials happening in this country right now dealing with racial violence and discrimination in our justice system, the other being the case involving the murder of Ahmaud Arbery which has yet to be decided. 
Click here to read the jury instructions for the trial.