Three Men Found Guilty in the Shooting Death of Amhaud Arbery
The three men accused in the February 2020 shooting death of 25 year old Amhaud Arbery have been found guilty by a jury. Gregory McMicheal, 65, his son Travis McMicheal, 35, and William Bryan, 52, were found guilty on several counts including malice murder, felony murder, aggravated assault, false imprisonment, and criminal attempt to commit a felony.
Jurors rejected the defendants claims of self-defense and found beyond a reasonable doubt that these men acted with intent and malice when they chased an unarmed Mr. Arbery down in their pickup trucks, and then shot him after they suspected him of burglarizing a house in their neighborhood. The defense was heavily based on a now repealed 19th century Civil War era Georgia citizen's arrest statute, which stated that anyone can arrest another citizen if they reasonably believe they are fleeing from a serious crime.
"This is a very difficult day for Travis and Gregory McMicheal," said Jason Sheffield, attorney for the McMichaels and elaborated, "these are two men who honestly believe that what they were doing was the right thing to do, however the jury has spoken and they will be sentenced." He went on to say that they plan to appeal the conviction.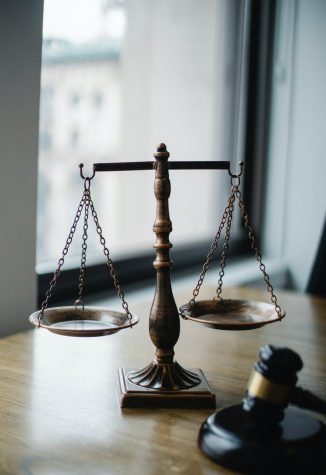 The jury deliberated for two days before reaching a verdict on Wednesday, November 24, 2021.
"I'm floored, floored with a capital 'F,'" said Laura Hogue, one of Gregory McMicheal's defense attorneys. A key piece of evidence in the case was a cell phone video taken by Mr. Bryan showing Gregory and Travis McMicheal shooting Mr Arbery from the bed of their pickup truck.
"It's been a long hard fight, but God is good, and I never thought this day would come back in 2020. I never thought this day would come. Amhaud will now Rest In Peace," said Amhaud Arberys mother, Ms. Wanda Cooper while speaking to reporters outside the courthouse.  Many civil rights activists compared the murder to a modern day lynching and said the only crime Mr. Arbery was guilty of was "jogging while black."
"The spirit of Amhaud defeated the Lynch Mob," said Benjamin Crump, the civil rights attorney who represented George Floyd's family and Jacob Blake.
This verdict stands in stark contrast to the not guilty verdict in the Kyle Rittenhouse case, where the 18 year old was acquitted of all charges in the shooting deaths of two men during the Kenosha, Wisconsin protests of the police shooting of Jacob Blake. Gregory, Travis McMicheal, and William Bryan now face the minimum sentence of life in prison with parole.
"While the guilty verdict reflects our justice system doing its job, that alone is not enough," said President Biden in a statement on Wednesday, "this is a devastating reminder of how far we have to go in the fight for racial justice in this country." Biden concluded.
Controversy has shadowed this case from the beginning since an all-white jury was seated. The defense was accused of purposely dismissing black jurors during the pre-trial. The jury was also criticized with comparisons to Jim Crow era southern juries reminiscent of Emmitt Till, the 1955 trial where the two men arrested in Emmett's killing were acquitted by an all white jury.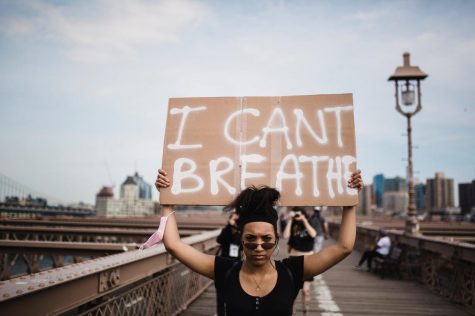 Both the Rittenhouse and Arbery cases highlighted the continuing struggle this country is having with the issues of racial justice, gun violence, and vigilantism.
"Tomorrow in all our joy today there will be an empty chair at Wanda's table," said the Reverend Al Sharpton, speaking outside the courthouse.
"Ahmaud will not be at Thanksgiving tomorrow, but she can look at that chair and say I fought a good fight, and I got you some justice. We can say you were a mother above all mothers and that you fought for your son." Judge Timothy Walmsley concluded stating sentencing will be scheduled "in the next couple weeks."