Covid-19 booster shots provide extra protection from Covid-19 variants
Around this time last year, the number of confirmed Covid-19 cases as well as the number of people testing positive for Covid-19 were the worst it had ever been in the pandemic. As we head into the holiday season this year, many significant changes have occurred. The first and most obvious one is that we have vaccines available.  Additionally,  the booster shots for Covid-19, have been approved, and are currently being distributed.
The first of the initial doses to get approved were the ones that were produced by Pfizer – BioNTech, and according to the CDC website, you should wait at least six months after getting the second dose to be eligible for a booster shot. As soon as the vaccines began being distributed last year when the pandemic was the worst it has ever been, cases decreased almost immediately.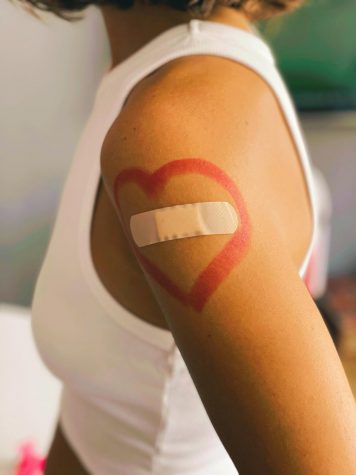 The CDC has thoroughly reviewed the effectiveness and safety of both the boosters (Moderna and Pfizer) as well as the initial vaccine dose regimen. It is unknown whether we will reach heights similar to those of December of 2020, however, we do know that the vaccines are effective, by looking at the CDC data. The cases decreased drastically as vaccines were rolled out, but began to ascend as new variants of the virus began to mutate, particularly among the unvaccinated.
Now, as we arrive at the final two weeks of 2021, the omicron variant has emerged primarily amongst the unvaccinated,  and those who are vaccinated get a breakthrough infection have much milder symptoms.  The CDC continues to urge people to get the booster shot, or even as little as one dose of either Pfizer or Moderna vaccines before the holidays to ensure a safe Christmas this year. The hope is that with the arrival and rapid distribution of booster shots that more people will continue to get vaccinated, and that cases will continue to decline.
Despite the emergence of a new and more contagious variant with Omicron, vaccines are the best way to avoid serious illness and death.   The booster can add even more protection.