Community College Service Plan
On Tuesday, Jan. 18, 2022, California Governor Gavin Newsom announced a new program that will pay for up to $10,000 of student's tuition at over 45 different California universities when the student completes 450 hours of community service. The #CaliforniansForAll College Corps aims to help students of low-income households, and undocumented students who qualify for in-state tuition. Students are able to volunteer in "critical issue areas" where they are able to work through a one-year program to acquire hours of community service needed.
The program will help cover tuition costs for 6,500 students during the fall semester. This program will cost the state $146 million but has already been approved in the state's budget. This is the largest statewide investment in a college service program, according to the press release.
"California is a world leader in both higher education and service," said Governor Newsom. "The #CaliforniansForAll College Corps advances these priorities by connecting Californians of different backgrounds with enriching service opportunities throughout the state while making college more affordable for our state's future leaders. We hope the Corps will be replicated across the nation."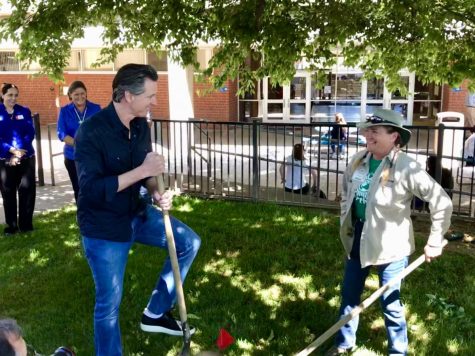 After completing the 450 hours of community service, the $10,000 fellowship is given to the student via a $7,000 stipend and a $3,000 grant towards loan and tuition. There are many community service opportunities for students in areas of climate change, public health, social welfare, k-12 education, etc. There are many ways to help in the community.
Newsom has made it very easy to sign up to volunteer by clicking  here.
California Volunteers allows it so that anyone can find community service opportunities, both in-person and virtually.
Governor Newsom's program will help thousands of undocumented or low-income college students graduate almost debt-free.