The Results Are In– Google Search Trends of 2021
2021 was a year filled with political tensions, social media trends, and Covid-19-related headlines. However, Google's Year in Search for 2021, as well as Google Trends, reveals exactly what the overall population searched using  Google in the United States. Additionally, one YouTuber and reddit user, V1 Analytics, has taken Google's Year in Search and the search trends and has compiled the data into a video map of the top searches throughout each day of 2021. From there, I organized the most frequent of the top searches throughout each month and compiled a list in hopes to reflect on the past year. With the collected information from these sources, here is a look at the top searches throughout the twelve months of 2021.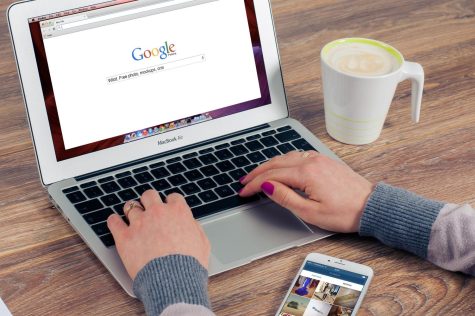 The top trends that were searched for across all fifty states were the capital of the United States and President Joe Biden. 2021 started off with a political riot that had led to many protesters storming the capitol. In that same month, Joe Biden became the President of the United States. 
 Valheim took the U.S. gamers across the nation by storm with its survival game launch. Apart from the new video game, many resorted to googling the Weeknd's halftime show performance at the Super Bowl. 
A new stimulus check was permitted from the American Rescue Plan Act of 2021. This provided financial relief and Covid-19 relief to those eligible throughout the country. This was the focus throughout the entire month, according to Google. 
Several notable individuals had died in America and across the Atlantic. On April 9th, rapper DMX had passed away, as well as Prince Philip, Duke of Edinburgh, on that same day. Many took to their phones and laptops to find out why.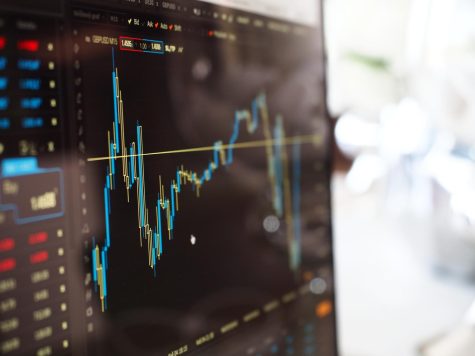 Cryptocurrency and the stock market were all the rage in the month of May. Dogecoin's stock rose and fell dramatically due to Elon Musk hosting SNL during the start of month. In addition, the movie theater company, AMC, had stock that rose significantly, causing a "meme stock" frenzy to arise. 
People were still searching Dogecoin and AMC stock in hopes of making a buck. 
Everyone wanted to know about all things from space to the Olympics. Simone Biles had withdrawn from the Tokyo Summer Olympics in the sport of gymnastics because she wanted to focus on her mental health. Within the same month, Jeff Bezos, founder of Amazon, went to space and back to Earth in his own rocket. Interestingly enough, the trending searches for July also included "power outages" from west coast to east coast.
 Many states were inflicted with power outages still, as it was a lingering trend from the hot summer month prior. In addition, Afghanistan became a populated topic, as the Taliban was taking over Kabul and other parts of Afghanistan after the U.S. had removed troops out of the country. 
Many Americans took to Google to see any news updates about Afghanistan. In addition, a trendy, new drama/thriller series came out on Netflix by the name of Squid Game. This new show sparked a large following in the media shortly after. By mid-September, the disappearance of Gabby Petito quickly became a missing person's case, and unfortunately, led to the discovery of her death. 
 Squid Game continued to trend in the fall. In addition, Alec Baldwin became headlines as he was involved in a prop gun shooting that took the life of cinematographer Halyna Hutchins. 
Unfortunately, another tragic event followed. At Travis Scott's Houston Astroworld Festival on November 5th, a crowd "surge" killed ten and injured hundreds. Additionally, many searched to find information on Adele's new album, "30," that was released in November. Apart from pop-culture incidents, another search trend reveals that many nationwide wanted to know the verdict for Kyle Rittenhouse's trial. Rittenhouse had killed two men and injured another at a police brutality protest. He was found not guilty on all charges.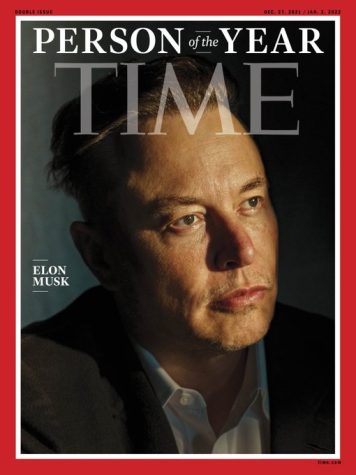 Many Spotify listeners wanted to find their Spotify Wrapped, a data compilation of listener's top songs and artists of the year. As music was wrapping up, Time Magazine wrapped up the year by revealing Elon Musk as the "Person of the Year." Sadly, the year did not reflect a positive ending for some, as a tornado outbreak impacted many throughout southern and midwest states.
The data of the most consistent top searches of each month from the video map, as well as Google's search trends, reveal what America was focused on during 2021. However, this information is also a reflection of what society has deemed "important". It is worth noting that of the top trends of each month for the nation, a lot of people were mainly looking to make money during a financially stressful time, whether investing in everchanging stocks or through any stimulus check one could get. Additionally, the media had a heavy influence on what was considered popular and worth searching as well, from games and movies to celebrity news and tragedies. Amidst all of the events that had taken place throughout 2021, Covid-19 was and still is continuing to make news headlines, mainly consisting of information about new variants and booster shots. A lot of what was in the news was also searched on Google, while some preferred to look at much lighter subjects. 
Reflecting on what was popularly sought after as a nation can show what was important to society at the time, what information we should really be trusting, and exactly what should be worth searching for in 2022.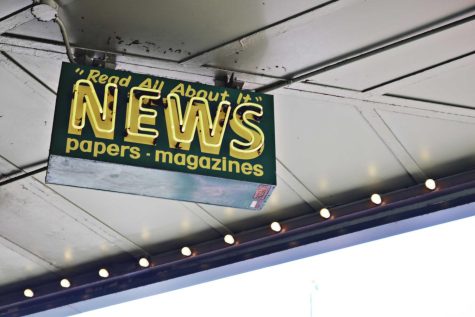 For more trends, go to: https://trends.google.com/trends/?geo=US 
For V1 Analytics' "Google's Trending Searches by State" Video, go to: https://www.youtube.com/watch?v=Fk27fvg4Uj4&list=TLGG6tuIFSwBTG4wOTAzMjAyMg&t=62s
The following list shows the keywords searched most often, according to V1 Analytics, by month.
| | |
| --- | --- |
| January 2021 | "Capitol" and "Biden" |
| February 2021 | "Valheim" and "Weeknd" |
| March 2021 | "Stimulus Check" |
| April 2021 | "DMX" and "Prince Phillip" |
| May 2021 | "Dogecoin" and "AMC Stock" |
| June 2021 | "Dogecoin" and "AMC Stock" |
| July 2021 | "Power Outage," "Jeff Bezos," and "Simone Biles" |
| August 2021 | "Power Outage" and "Afghanistan" |
| September 2021 | "Afghanistan," "Squid Game," and "Gabby Petito" |
| October 2021 | "Squid Game" and "Alec Baldwin" |
| November 2021 | "Travis Scott," "Kyle Rittenhouse," and "Adele" |
| December 2021 | "Spotify Wrapped," "Tornado," and "Elon Musk" |