Fun Things to do as College Students in the Warmer Season
As another school year is coming to an end, more and more businesses are opening up after the pandemic and the weather is warming up. Here is a look at some fun and affordable activities for college students in Southern California to do this warmer season.    
     I.  Harveston Lake and Community Park 
Harveston Lake Park, located by Margarita Road in Temecula, is a small lake filled with fish, ducks, and all sorts of wildlife to observe and enjoy. For students living near the Temecula or Menifee campus, this park is not too far of a drive. The lake has a trail around the perimeter with plenty of picnic tables, benches, and grass area for picnics. There is a playground for kids located just near the lake, as well as a small convenience store for a quick snack or ice cream cone to take along with you on the walk around the lake. 
What is so unique about this area is that there are paddle boats for rent. The small boats have comfortable seating and a shaded area to allow for an up-close experience of the lake. With the cascading fountains in the lake and a pleasant community around the trail, Harveston is a great way to enjoy a spring or summer day. 
     II.  Van Buren Drive In 
The Van Buren Drive In Theater is an outdoor drive-in movie theater, located in Riverside just off the 91 East highway. This decent drive is worth the trip for the complete movie experience. There are three large screens with divided parking spaces for whichever movie you choose to see. There is a small building located in the center of the three theaters where restrooms and a place to get popcorn or other movie snacks are available. 
This drive-in theater opened in 1964 with only one screen. Today, there are multiple screens, plenty of popular movies available for showing, and affordable tickets. The Van Buren Drive In is open every day of the week, with tickets priced at $10 for adults and children between the ages of 5-9 years old at $1. This allows for two movie screens for the price of one. For each screen, two different movies are usually played (with the exception of a particularly long movie).  What is so great about this theater is that it is also a swap meet every Tuesday, Thursday, Saturday, and Sunday during the daytime. And during nighttime, you can experience a classic drive-in experience at Van Buren. One MSJC student, Chance Curtis says, "the Van Buren drive-in is such a fun summer activity. I love going and getting snacks and being in the own comfort of my car for a movie or two."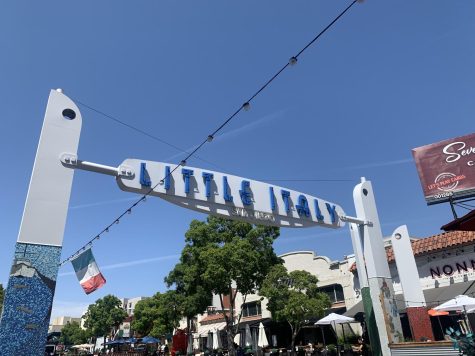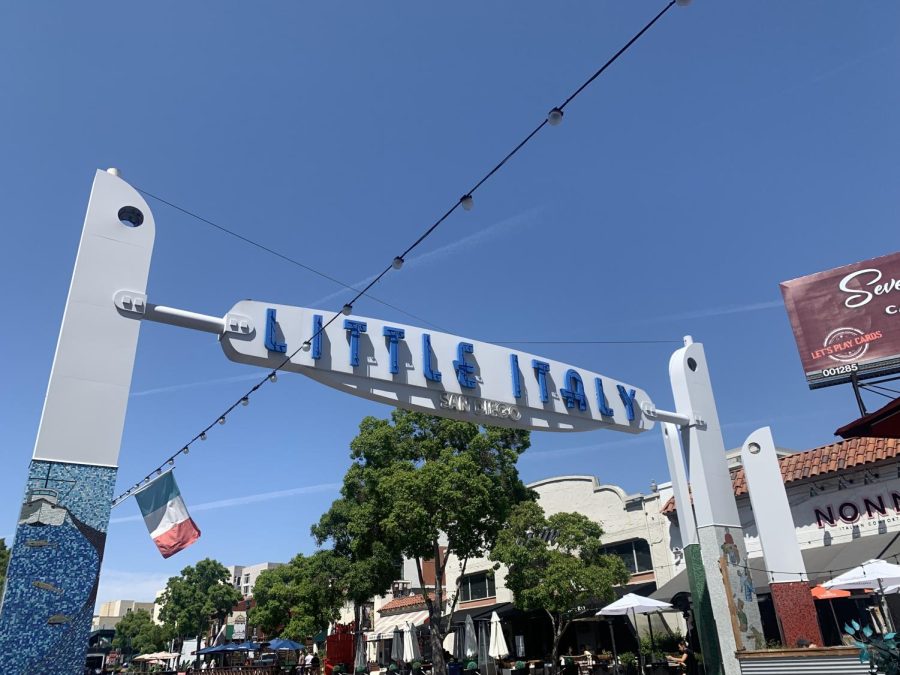 III.  Little Italy, San Diego
Little Italy, located in downtown San Diego, is a trip worth taking south of the MSJC campus locations. With an hour or two of a drive, depending on time and locations, you can find plenty to do in Little Italy. It is downtown San Diego's "oldest continuous-neighborhood business district," according to the Little Italy Association of San Diego. San Diego's Little Italy has been around for just over a century, with 6,000 Italian families living there at one point in history. 
Today, Little Italy serves as a hub for delicious cuisine from the variety of different restaurants and bars along the street, as well as breweries, cafes, and juiceries. Not only is Little Italy a place to stay, but it is also a location to shop the various boutiques and view numerous art galleries. Even if you plan on just walking and taking it all in, there is a small square with a fountain and tables to sit and enjoy Italian gelato as well.  If you plan to go at night, the string lights, flags, and nightlife atmosphere leaves a lasting experience.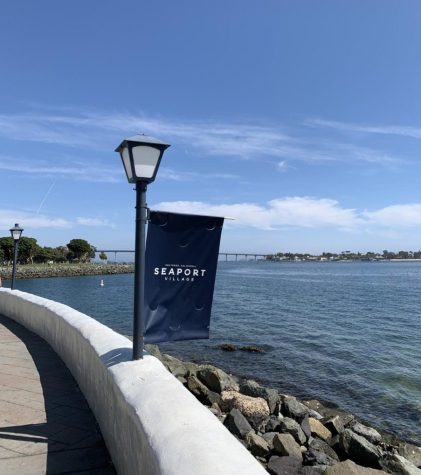 IV.  Seaport Village 
While visiting Little Italy, another lovely area for shopping, eatery, and picnicking for all ages is Seaport Village. The cluster of shops located at the edge of the San Diego bay area and marina provide unique, various products and services, from beauty to intricate light works. This area overlooks the Coronado area as well as the bridge connecting the city area of San Diego to Coronado.
     V.  8 Bit Brewery
If you are looking for a specific place to eat in the Murrieta area, 8bit Brewing Company is a perfect place to go. Although it sounds like a place to get beer, this restaurant is for all ages. It includes a large arcade area with a handful of classic arcade games, from Dance Dance Revolution and Pacman to Air Hockey and a variety of much more. They have a wide variety of wings, tater tots, and fries to go with a fun game night spent with friends or family. Chance Curtis says, "8bit was a great way to change up going out. While waiting for my food, my family and I enjoyed the arcade and what they had to offer. No matter your age, I would highly recommend the change of space."
     VI.  Santa Rosa Plateau
For a change in scenery, the Santa Rosa Plateau is a great way to get out and observe nature. There are a variety of paths still open with all kinds of terrain, from plains to hills. Everyone can enjoy the Santa Rosa Plateau. Currently, there are two trails open to the public: the Sylvan Meadows trails (from 7am-4:30pm everyday) or the Trans Preserve Trail to Adobes/Vernal Pools (from 8am-2pm on the weekends). The fee for both trails is $4 for adults and $3 for a child. 
The two trails are located relatively near each other, down the road, yet offer completely different experiences. The Sylvan Meadows trails are a great way to get outdoors and get a view of green grass and wildflowers with rolling hills in the background. The Trans Preserve Trail holds trees, grasslands, and a trail to the Adobe homes that were once in use in history. For the more adventurous type, the Santa Rosa Plateau is a pleasant way to change up an everyday walk.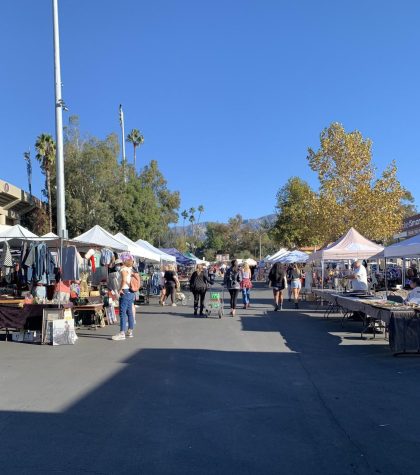 VII.  Rose Bowl Flea Market 
Just a few hours north, located in the Pasadena area, is the Rose Bowl. On the second Sunday of each month, the Rose Bowl Flea Market is open in the morning with vendors from all over providing antique items, vintage clothing, and small business products. For general admission, it is $12 per person, with an exception of free admission of children 12 years and under with an accompanying adult. This event is worth planning out as a way to extend to neighboring communities, as well as a chance to explore apparel and artifacts from a plethora of decades.