Mt. San Jacinto College (MSJC) Kicks Off Fall 2022 with In-Person and Online Classes
Mt. San Jacinto College (MSJC) kicked off its Fall 2022 semester on Monday, offering classes and services to students both in person and online.
MSJC is offering a robust amount of face-to-face, on-campus classes; online classes; and hybrid classes that are in person and online this fall. MSJC also offers convenient 8-week courses, including late-start classes that begin in October.
A total of 14,534students have enrolled in person or online at MSJC so far for this fall, topping last fall's final headcount of 14,231 students.
Superintendent/President Dr. Roger Schultz said it was great to welcome more students to the college.
"The pandemic made us more innovative in how to best serve our students, and we are now seeing our strategies pay off," he said. "We will continue exploring new ways to meet our students where and when they want to learn, whether in person, online, or both."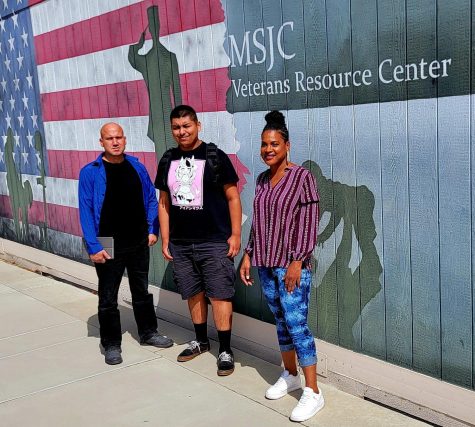 On the San Jacinto Campus, MSJC welcomed students to its new Eagles Landing — the Center for Student Essentials. Complementing the college's food pantries, the one-stop Eagles Landing offers students easy access to basic needs and services, as well as more information about helpful college and community resources.
"We know many of our students face financial obstacles as they pursue their academic success at MSJC," said Rebecca Teague, Interim Vice President of Student Services. "The new Eagles Landing helps remove some of those obstacles and helps them see the finish line clearer."
New MSJC student Daniel Tovilla, 18, of San Jacinto said the Eagles Landing is a great way to help students with certain necessities.
"I would definitely use that (center)," Daniel said.  "It would definitely help. I've had a lot of friends come to me asking if I have an extra t-shirt."
Over the past several years, MSJC CalWORKs program director Lisa Campbell led the college's efforts to provide free food to students in need and is now overseeing the Eagles Landing initiative.
"We noticed how much of a difference it made in students' lives to have that access to free food," she said. "Being able to now offer the Eagles Landing will just go that much further in alleviating some of the students' concerns. We're so glad we can provide them with this new service."
At the Veterans Resource Center, Joseph Ortiz said he is excited to earn his business degree and said he feels comfortable at MSJC.
"Mt. San Jacinto College gives you a feeling of inclusion," Ortiz said.
On MSJC's Menifee Valley Campus, student Sandra Casas said she continues to pursue her degree in Kinesiology.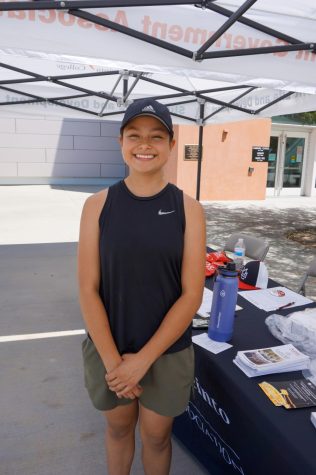 "I'm excited to be back," Sandra said. "This is my second year at MSJC, and I can't wait to keep working towards my Kinesiology degree."
Student Sydney Andrade came to MSJC's Temecula Valley Campus from Vista Murrieta High School to study psychology. Sydney is glad the Temecula campus, MSJC's newest, is close to home.
Prospective students can still search the MSJC Fall Schedule of Classes to find face-to-face, hybrid, or online classes that work best for their needs.
Students can get help with registration, financial aid and counseling by visiting the Student Support HUB.
Mt. San Jacinto College serves nearly 24,000 students annually in a district covering 1,700 square miles from the San Gorgonio Pass to Temecula, with campuses in San Jacinto, Menifee, Banning and Temecula.