Raw & Uncut: Whitney Houston
Whitney Elizabeth Houston was one of the world's top-selling musical artists. Although she had much success in her career, some things did not get that much coverage. There was so much focus on her being in the spotlight, but people knew little information about events that transpired behind the scenes. 
Whitney Houston was born on Aug. 9, 1963, in Newark, New Jersey to Cissy and John Houston. She was the youngest of her siblings, with two older brothers named Michael Houston and Gary Garland, a son Cissy had from a previous marriage. 
Whitney Houston was born into a musical family. Her mother, Cissy Houston, was a gospel singer. Her cousin, Dionne Warwick, is an R&B/Soul singer. Aretha Franklin was her godmother.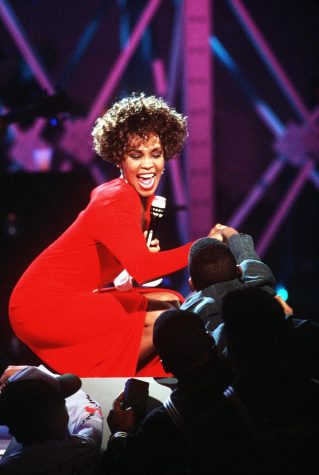 Whitney Houston was very family-oriented. She was very close to her father John Houston who nicknamed her "Nippy" when she was a baby. He would later name his management company after her and would manage her career in the future. 
Houston started singing in church at the age of five. Little did she know, she would break records as one of the world's greatest vocalists. At that age, being a singer was not on her mind. She either wanted to be a teacher or a veterinarian. 
When she was 11, she led her choir and became a soloist at the New Hope Baptist Church. She performed the hymn "Guide Me, O Thou Great Jehovah," which was her first solo. Her mother Cissy Houston was a musical director at the church she attended. 
When Whitney Houston was in high school, she became a background vocalist. She sang backup for singer Chaka Khan and would later remake her hit song, "I'm Every Woman." While she was singing backup for Chaka Khan and other artists, she started a career in modeling.
She happened to be one of the first African American women to be featured on the cover of Seventeen Magazine. She was first discovered by a modeling agent in New York called Click Model Management, and she later signed with Wilhemina Models Agency. 
Around that time, Whitney Houston met her best friend, business associate, and rumored love interest, Robyn Crawford. Whitney was about 17 years old and Robyn was 19 years old when they first met.
At the age of 19, Whitney was discovered by Clive Davis, an American record producer and the founder of Arista Records. He was amazed by her talent and she later signed with Arista Records in April 1983.
It took two years to develop her self-titled debut album, which sold 25 million copies globally. It also stayed at #1 on Billboard Top 200. Her debut album was a huge success and her career skyrocketed rapidly. 
In 1986, about a year after her debut album was released, she won her first Grammy for Best Female Pop Vocal Performance for "Saving All My Love For You," one of the songs on her debut album. 
Early in her career, Whitney Houston began doing drugs. She was led onto it by her older brother, Michael Houston. 
Michael Houston stated, "We were always, you know, being together most of the time, and her following behind me — I taught her to drive. We played together — everything that you do together as you're growing up — and then when you get into drugs, you do that together too, and it just got out of hand."  
It is often rumored that Whitney Houston started doing drugs when she later married fellow singer, Bobby Brown. However, that was never the case; they just happened to do it simultaneously. 
In 1987, Houston released her second album, Whitney, which sold over 20 million copies globally. This album includes her hit song "I Wanna Dance With Somebody (Who Loves Me)." She won her second Grammy for "Best Female Pop Vocal Performance" for the hit.
Early in her career, she was extremely successful and often recognized for the incredible talent she possessed. However, some were skeptical of the image Houston had. She did not appeal to black audiences as much as she did to white audiences.
At the 1988 Soul Train Music Awards, Houston was booed off the stage due to not appealing to black audiences. Critics would say her image is "too pop or too white" and it did not fit into the black music narrative. 
Houston responded and said, "I don't know how to sing black nor do I know how to sing white. I know how to sing, music is not a color to me." 
At the 1989 Soul Train Music Awards, Whitney Houston met Bobby Brown, who would later end up being her husband. She made the first move by playfully tapping on him, and he became annoyed. They started dating shortly after that.
In 1990, Houston released her third studio album "I'm Your Baby Tonight" which was produced by Babyface and L.A. Reid. This album sold 10 million copies worldwide. 
She soon started filming her first movie, The Bodyguard, co-starring Kevin Costner. She also recorded music for the soundtrack, including her smash hit "I Will Always Love You," which was originally sung by Dolly Parton. She also covered "I'm Every Woman," which was originally sung by Chaka Khan. 
Sadly, while filming, Houston was pregnant and suffered a miscarriage a year before she married Bobby Brown.
In July 1992, Whitney Houston and Bobby Brown got married in her backyard. She was pregnant with Bobbi Kristina Brown at the time of the wedding ceremony. Robyn Crawford was her maid of honor and supported Houston's decision to marry Bobby Brown.
Although Crawford supported her marriage to Bobby Brown, she felt like she was slowly losing Houston because of the romantic history they shared before Houston met Bobby Brown. The media did speculate that both Whitney Houston and her best friend, Robyn Crawford, did have romantic and sexual relations. However, Houston denied it to avoid the controversy of her bisexuality. 
Robyn Crawford shares, "But I will say I did feel that I was losing her in some way because back then it was very much when a woman gets married, you lose them, because they are committed to their marriage entirely."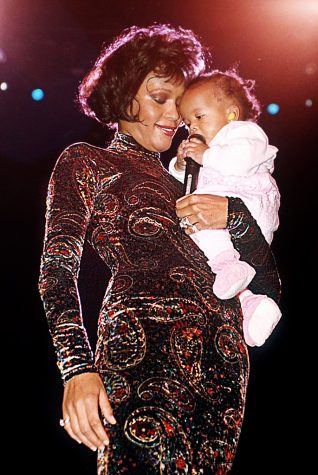 Shortly after marrying Bobby Brown, Houston gave birth to their daughter, Bobbi Kristina Brown on March 4, 1993. When Bobbi Kristina was born, she was the best thing to ever happen to her, because of all the complications she had to endure with her fertility. She was her miracle and what kept her going.
In 1994, Whitney Houston won a total of three Grammys. She won Record of the Year, Best Album, and Female Pop Vocal Performance.  
Her first movie, The Bodyguard, brought her a tremendous amount of success in the early to mid-90s. She participated in more film projects, Waiting To Exhale and The Preacher's Wife. She then released her fourth studio album titled My Love is Your Love, which sold 10 million copies.
In 1999, she won a Grammy for Best Female R&B Vocal Performance for It's Not Right But It's Okay. 
In 2002, Diane Sawyer interviewed Whitney Houston and discussed her personal life and drug abuse. She mentioned the relationship she had with her father, John Houston, who had unfortunately sued her for $100 million. 
It broke her heart because she always had a close relationship with her father growing up. She never thought her father would end up suing her. When her father passed away a year later, she did not bother to show up for his funeral. 
During those times, Whitney Houston had a troubled marriage with her then-husband Bobby Brown. Truthfully, Brown was jealous of Houston's success, and she would play it down so he would not feel that way. 
After being married to Bobby Brown for 14 years, Houston filed for divorce in 2007. There were speculations of infidelity and drug use that caused them to separate. She then gained full custody of their daughter, Bobbi Kristina Brown. 
She went to rehab and focused on getting clean so she could make a comeback for her career. More importantly, she wanted to get better for her daughter. 
In 2009, she released her final studio album, I Look To You. She then starred in the remake of the 1976 film, Sparkle, which she watched over and over again as a teenager. Sadly, she did not make it to the premiere of Sparkle.
On Feb. 11, 2012, Houston was found dead in her hotel room in Beverly Hills, California. She was found face down in the hotel bathtub and drowned. Some speculate that her drugs played a factor in her death; however, there is no definite answer for what led her to drown in the bathtub. 
Her funeral service took place in the New Hope Baptist Church where she first started singing. Many friends and celebrities said their goodbyes to her as she was laid to rest that day. She left her 18-year-old daughter behind at the time of her demise.
In 2015, her daughter was found unconscious in a bathtub and passed away in a coma six months later. No one knows the definite answer behind both Whitney Houston and Bobbi Kristina Brown's deaths.  
Whitney Houston's music and legacy continue to live on for generations to come. Throughout her life, she accomplished a lot and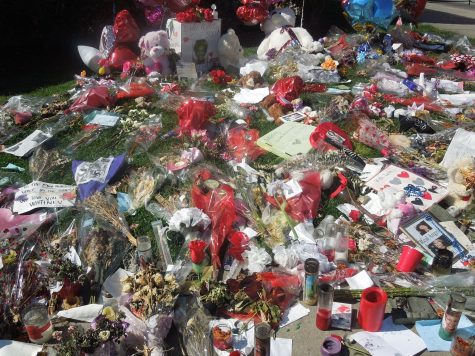 broke many records as a pop artist. She is an inspiration to many artists that are out today.