2022 Reading Review: Books that Restored My Love of Reading
Melissa Luna, Writer/Editor/Outreach Coordinator
February 16, 2023
As a child, books were my ultimate escape. Always one to take my time, scanning a page over and over until I had envisioned every detail, I read at a leisurely but steady pace of one book per week, in harmony with our class trips to our school library. Gradually, the bounds of my own world loosened and widened, offering new distractions from my wildly careening life–mostly a torrential downpour in my own head–and soon the allure of literary realms could no longer break through the persistent mental fog that made it impossible to focus on much of anything. I stopped reading books entirely at age 17. At age 21, I read the entirety of Shakespeare's Othello for an English class, and this gave me a nudge of confidence. I was still scared to pick up a novel, though. Countless struggles to focus for long enough to get beyond more than a few pages had left me disheartened. Then I discovered audiobooks. I listened to Stieg Larsson's The Girl with the Dragon Tattoo a few months later. Thereafter, I listened to a few books per year.
The week before I turned 27, I traveled to Oakland to house sit for a friend who was spending some time abroad. I busied myself with school work, determined to see my second shot at college through. I lurched in a storm of anxiety as I faced my fears of reading and writing anew. Those were pivotal requirements to getting through my literature course. I had to pass this class; my eligibility to transfer depended on it. I agonized over approaching deadlines. In my solitude though, there was little besides my assignments to occupy my mind. One evening, I picked up Lima :: Limon by Natalie Scenters-Zapico. I read one poem, then another, and so on, stopping only to take deep breaths as the poems cut open old wounds. Soon I finished the entire collection. Scenters-Zapico's poetry awakened something in me: the quieted and placated desire to illustrate my own experiences and emotions, and the wondrous ability to experience that of others, through the written word. By the end of 2022, I read 24 books. I continue to read in a variety of formats, including print, digitally on an old, dusted-off kindle, and of course, audiobook.
It is with tremendous joy that I now share my favorite books read in 2022.
Lima :: Limon by Natalie Scenters-Zapico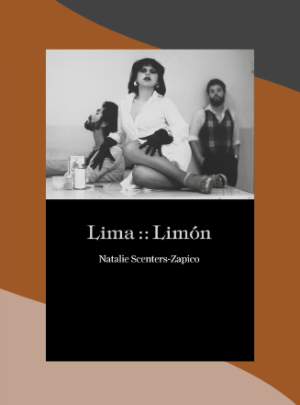 Need I say more? I zipped through this poetry collection. 
Biting, honest, and painfully relatable, Lima :: Limon voices and unearths the experiences of Latinx people. 
Scenters-Zapico words it best in the acknowledgements of the collection: "And to all of the women of the world who suffer in silence: Nos Queremos Vivas. Queremos tus historias, tu sabiduría, tu fuerza de género. You are enough."
Station Eleven, Sea of Tranquility, and The Glass Hotel
by Emily St. John Mandel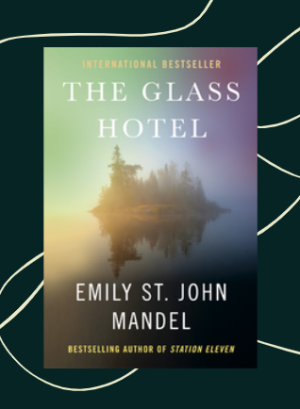 Station Eleven is the first of Emily St. John Mandel's novels that I read. I knew it was about a Shakespearean acting troupe, but little else. Published in 2014, it now feels extraordinarily relevant in the wake of the COVID-19 pandemic. I thought this would be unsettling, and maybe it would have been had I read it in early 2020, when there was little known about the disease. Now that it seems the worst is over, it safely reads like a fiction of an alternate universe where humanity was not as fortunate.
The major themes that struck me in Station Eleven were loss and grief, and the human condition. Mandel illustrates how many lives can be interconnected, like a constellation of relationships coming together and drifting apart. This theme extends to the rest of her work. While her novels stand alone, familiar characters appear in both Sea of Tranquility and The Glass Hotel.
Station Eleven was adapted for television as a miniseries and is available for streaming on HBO Max. A masterful depiction, it captures the original themes in the novel while illuminating the subjectivity of the human experience and the significance of human relationships in the grand scheme of life. I recommend watching the show after reading the novel for the most enriching story experience.
One of my favorite aspects of Mandel's writing is her versatility in genre. While Station Eleven is a post-apocalyptic fiction, Sea of Tranquility ventures into science fiction. The Glass Hotel delves into mystery and even the paranormal. My favorite of the trio is The Glass Hotel. Having read it last, I was eager to find out what fate meets Vincent, a character that I met in Sea of Tranquility. It is largely melancholic, tragic, and yet beautiful. Emily St. John Mandel is easily one of my new favorite authors. With the amount of success she has achieved, having published 6 books since 2009, I can only hope that there will be many more stories from Mandel to come.
Factfulness by Hans Rosling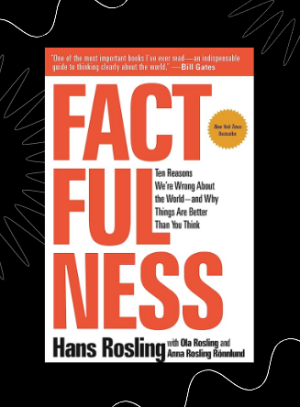 Throughout my life, I have read mostly fiction. As I read increasingly more over the past year, I realized that I had many misgivings about nonfiction. Most of my exposure to the genre was in school in the form of textbooks and essays, and I conflated the whole category with dry, mandatory reading assignments. Factfullness: Ten Reasons We're Wrong About the World – and Why Things Are Better Than You Think reminded me that informative and educational writing can be interesting, transformative, and just as engrossing as fiction.
I heard about Factfullness on Oh No! Ross and Carrie, an investigative journalism podcast that balances humor and critical thinking. Factfullness is the culmination of the work of Hans Rosling, a Swedish physician and statistician who dedicated his life to using data to understand global development issues. The book challenges popular misconceptions about the world and addresses the reasons why people tend to assume that things are worse than they really are. These assertions are backed up by conclusions drawn from factual data. I encourage everyone to read this book. It presents a worldview that is both optimistic and grounded in reason. In a time when media outlets are constantly flooded by a stream of sensationalist news stories, the ability to discern the true urgency, severity, and progress in resolving societal concerns is more important than ever. Factfullness helps its readers sharpen that skill.
American Gods by Neil Gaiman
The full cast audiobook production of American Gods brings Neil Gaiman's mythological fantasy to life. Gaiman creates an American pantheon unique to the multicultural patchwork of the United States. The story picks up quickly after meeting its protagonist, Shadow, a down-to-earth convict whose life is very much not going according to plan. Sharp-minded and kind of heart, Shadow is a character easy to love. There is never a dull moment in his American road trip, ripe with mystery and intrigue. Gaiman is not without fault. I take issue with the glaring male gaze that disrupted the story for me. Despite this, I found American Gods a truly phenomenal adventure and with a captivating narrative performance. I recommend reading the tenth anniversary edition that features Gaiman's preferred version of the text.
Educated by Tara Westover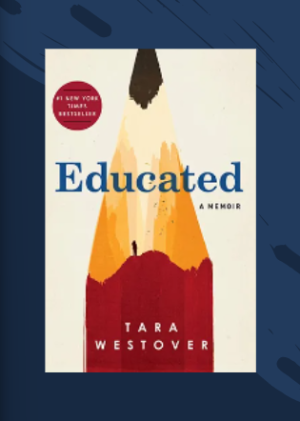 I heard about Educated everywhere when it was published in 2018. It was both repeatedly recommended online and disparaged by people who doubted Westover's story. I am ashamed now to admit that these doubts dissuaded me from seeking it out. Skeptics discredited her account, claiming that it wasn't realistic. Having read it now, sadness and disappointment swell within me. Westover's memoir is a powerful testament to the importance of education. It is a story of perseverance despite lifelong abuse. Those who have been afforded a less fortunate lot in life will know just how realistic her story is. I am filled with admiration for Westover's accomplishments as an academic and author. I will warn that this book can be a difficult read for those who have experienced trauma involving family mistreatment. For that same reason, I also found it a work of high value, validation, and empowerment.
Mistborn by Brandon Sanderson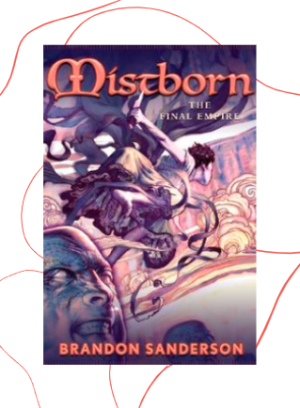 Mistborn reigns as my favorite book of 2022. Readers discover a rich, thoroughly constructed magic system that feels like alchemical science fiction through the eyes of Vin, a teenage girl with a harrowing life on the streets. Dark themes are balanced with plenty of levity through the hilarity, charms, and mischief of the supporting characters. In A Well of Ascension, Vin and her friends' adventures continue as she attempts to unwind the effects trauma has had on her relationships. In the third novel, The Hero of Ages, I was faced with the realization that no matter how well I thought I knew Sanderson's world, there was always more on the horizon. Try as I might have to predict the stories, each of these books caught me by surprise. I am already excited for the day that I am ready to read them again.