Train Derailment in East Palestine, Ohio Creates Toxic Mess
It looks like a mini Chernobyl in the small town of East Palestine, Ohio. On February 3rd, a train operated by Norfolk Southern Railway carrying hazardous chemicals derailed in East Palestine. The crash ignited a huge fire in the town. Residents were told to evacuate after the incident due to fears of additional explosions and fallout. Just days after the evacuation order, residents were given the OK to return home. There have been no reports of human injuries or deaths. However, there have been some concerns about how safe the environment is, as animals have reportedly been falling ill and dying as a result of the chemicals released.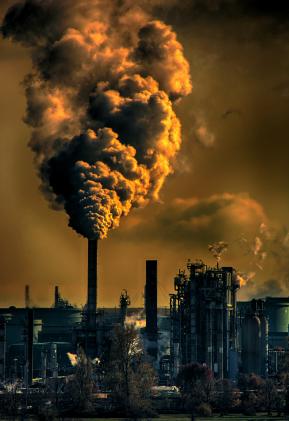 The U.S Environmental Protection Agency has reported that vinyl chloride, ethylene glycol monobutyl ether, ethylhexyl acrylate, isobutylene, and butyl acrylate were in the rail cars that were derailed, breached, and/or on fire. Exposure to vinyl chloride can lead to liver, brain, and lung cancers, as well as lymphoma and leukemia. Ethylene glycol monobutyl ether is a highly flammable liquid that can cause eye and skin irritation, headache, nausea, vomiting, and dizziness. Exposure to ethylhexyl acrylate can cause irritation to eyes, skin, and respiratory system. Isobutylene is a highly flammable gas that can cause irritation, dizziness, drowsiness, unconsciousness, and in some cases frostbite. Butyl acrylate exposure can cause irritation to eyes, skin, and upper respiratory system, and breathing difficulties.  
There are a lot of questions surrounding this incident. These include:  Why was a journalist arrested for doing his job there? Is it really safe out there? Why is there very little coverage from national news? Why is Pete Buttigieg, the Secretary of Transportation, ignoring this issue? There are waterways along the Ohio River that have been contaminated, and while there is confidence that those waterways are contained and will not affect the water supply, many locals are concerned since there are other  cities outside the state of Ohio that rely on the water from the same river.
To make matters worse, this all could have been avoided. Unions in the railroad industry fought for a better braking system, but the railroad lobby fought hard against them. The railroad lobby did everything they could to block provisions that would have required them to use electric brakes when transporting hazardous chemicals that would stop trains more efficiently than traditional brakes. They donated $6 million dollars to Republican politicians in 2016. In 2017, when Republicans controlled the House, Senate, and Presidency, they agreed with the railroad lobby and rescinded the brake requirement. In 2020, the railroad industry laid off thousands of workers, despite knowing the risk of doing so. The Biden administration and Democratic leadership have done nothing to reverse what Republicans did in 2017.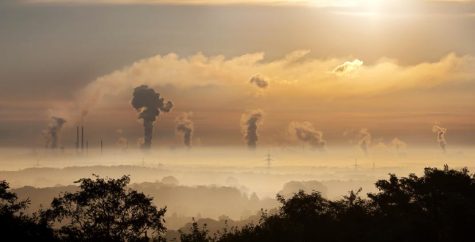 Local residents and environmental activists are asking for Norfolk Southern Railway to be held accountable for malpractice. Residents of East Palestine may suffer from long-term health effects due to their lack of regard for public safety.  They also believe Norfolk Southern Railway knew the risk of their actions, but still went through with them and fought hard to keep things the way they are. Additionally they feel Norfolk Southern and the railroad lobby care more about profit than they do about public safety. A solution to this problem would be Congress coming together to pass a resolution that requires railroad companies to use better braking that would prevent more disasters like this from happening.