Taylor Swift's Story Through Her Fifth Tracks
Pia Henson, Vice President, Writer, Social Media
March 8, 2023
"I kind of started to put songs that were really honest, emotional, vulnerable, and personal as a track five."

-Taylor Swift
Taylor Swift is known for adding nuances to each album she releases, and one that many of her fans look out for is the revelation of her fifth track. On an Instagram live she explains, "I didn't realize I was doing this, but as I was making albums, I guess I was just kind of putting a very vulnerable, personal, honest, emotional song as track five. So because you noticed this, I kind of started to put the songs that were really honest, emotional, vulnerable, and personal as track five." As someone who grew up listening to Swift, I have always loved the fifth track of each album but was not aware of the reason why until now. So, I had the pleasure of going through her discography to explain and rate each song for this overview.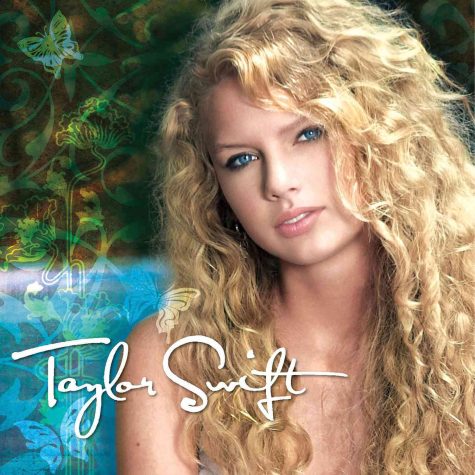 Taylor Swift (Debut Album)  
Starting off strong, we are met with a sort of country ballad entitled "Cold As You," where she (Swift) writes about an argument that caused her and her partner to break up. She explains times when she has fallen for someone who has conned her (in a sense) by showing her what a good relationship could be like and entertaining all her dreams until one day completely shutting her out. She sings, "And I stood there loving you, and wished them all away," where she regrets the time and effort she has put into one person. However, Swift later sings, "And now that I'm sittin' here thinkin' it through, I've never been anywhere cold as you," where she realizes that she was not in the wrong for having these emotions. It is very brave for any singer-songwriter to be so vulnerable to the public eye, but it goes a long way by showing that heartbreak in life is something that everyone goes through and is not something to be ashamed of. This is an effective track 5 and has set the tone for the rest of her discography. 10/10.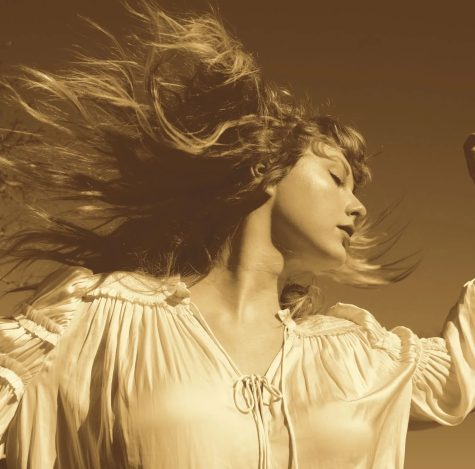 Fearless 
In 2008, Swift released her first Grammy-award-winning album with this track 5 specifically winning Best Country Song. I have always enjoyed and loved the album Fearless. Other than the fact that it first introduced me to Taylor Swift, it also played on the theme of looking at love and life as a fairytale, as best shown in her songs" Love Story," "You Belong with Me" and "Today was a Fairytale." The song "White Horse" joins in this theme, but shows that relationships are not always what you expect them to be.  It also shows us that the idea of a happily ever after is a fun thought, but when the time comes, waking up from it is just as important. With Fearless (Taylor's Version) coming in with a whopping 26 tracks, there is no other song that competes for the spot of her fifth track. For another country ballad, I have to give this another 10/10.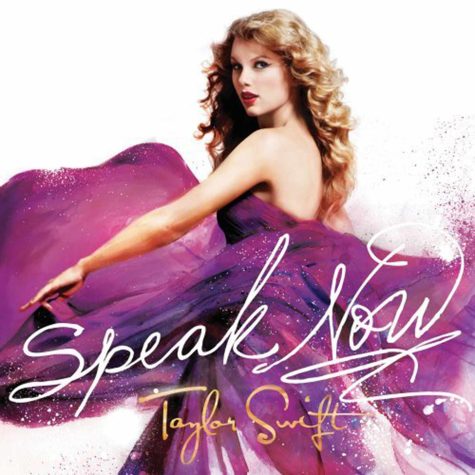 Speak Now 
Facing backlash on her previous work, the media and critics claimed that Swift is only labeled as a co-writer on a song but does not actually know how to write songs. This led to the birth of her third studio album Speak Now where Swift stands as the only songwriter for the entire album. Her fifth track "Dear John" is rumored (…rumored in quotations) to be about ex-boyfriend John Mayer, where she performs this song about how difficult it was to manage a relationship with a big age gap. With Swift being 19 at the time and (allegedly) Mayer being 32, she sings, "don't you think 19 is too young to be played by your dark twisted game, when I loved you so?"
Another heart-wrenching country/blues ballad at almost 7 minutes long, this song deserves a 10/10.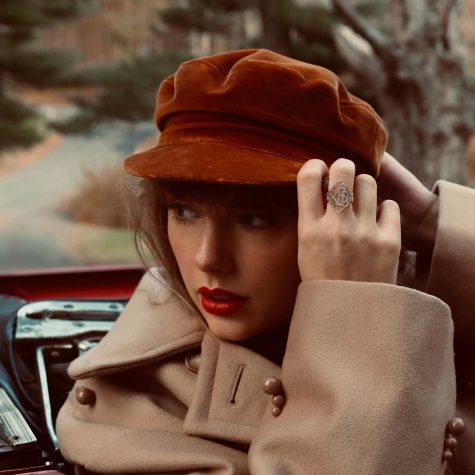 Red 
Undoubtedly, Red (Taylor's Version) is one of my all-time favorite albums. This album was released around the same time I started to grasp the idea of romantic relationships and realize how mean people can be at times. It was not until Swift's re-release in 2021 that I realized that the two songs that spoke to me the most, "All Too Well" and "The Moment I Knew" were related. Red's track 5 "All Too Well" has gained a lot of media attention following the release of her 10-minute version. Swift tells the story of a love where her narcissistic partner cared more about the idea of being with her rather than loving her for who she was. This song comes in as Swift's longest song, with the bridge alone being at almost four minutes. This is a fan-favorite track 5 for hearing her experience of how love can be exciting, exhausting, and numb. Truly one of the best stories Swift has performed, and it deserves another 10/10.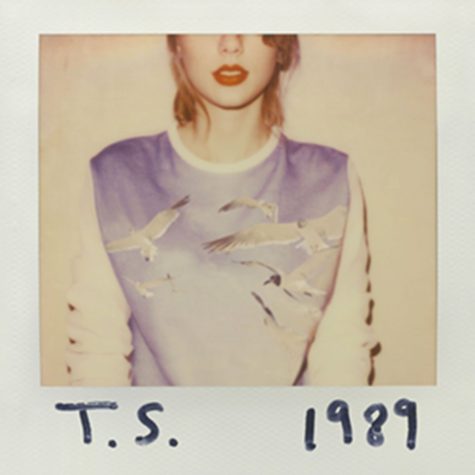 1989 
An unusual track 5, we are greeted with an upbeat pop song entitled "All You Had To Do Was Stay." In this song, Swift tells the story of a love that could have been, but the other party did not realize what they could have had until they left. Contrary to popular belief, I enjoy this song, as it shows how Swift has matured over time and has learned from past mistakes in regard to her love life. She sings, "People like you always want back the love they pushed aside but people like me are gone forever when you say goodbye." This sends an important message of self-respect and setting boundaries for yourself when starting relationships. This message makes the song effective as a track 5. However, alternate options for it would be "Wildest Dreams" and "Clean." I would give the song a solid 7/10.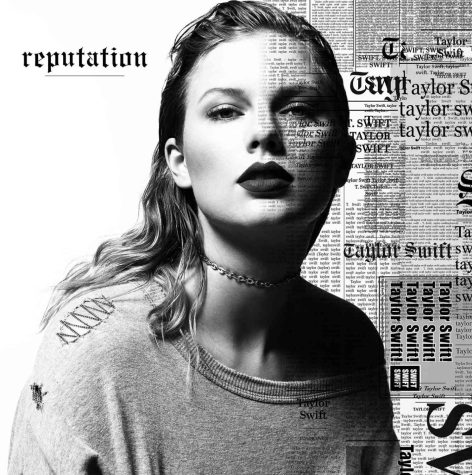 Reputation 
Following the criticism of Swift's public relationship life, Reputation's fifth track tells the story of a budding relationship where she is unsure of what step to take next. This was around the same time numerous media outlets and celebrities called her a "snake" or a "serial dater," and she had started to feel the pressure and anxiety that her partner might look at her the same way. This track 5 entitled "Delicate" is a heartwarming love story that shows how love is not always about showing it off, as it should be just as beautiful between the two people in the relationship. It also goes over the idea that celebrities and public figures deserve privacy, and they do not owe it to the public to share every aspect of their life. It is one of the most important factors Swift stressed when entering this new era of her life. This track 5 shows that heartbreak is not the only thing that shows Swift's emotions and vulnerability. Therefore, I would give this song a 9/10.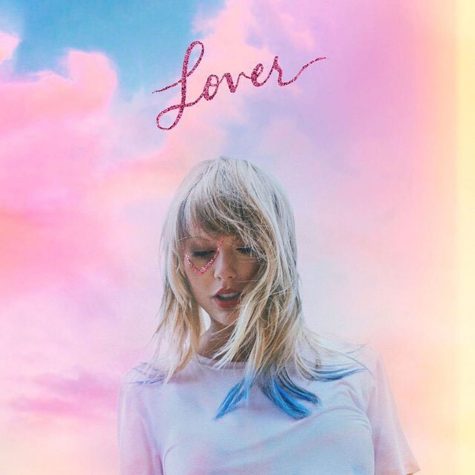 Lover 
Similar to "Delicate," Lover's track 5 "The Archer" talks about the anxieties Swift has felt about the beginnings of a relationship. However, in this song, she shows that she is ready to fight for a relationship she knows is worth it. She explores her past experiences of being left alone when she sings, "who could ever leave me darling? But who could stay," as well as her experiences of making mistakes when she sings, "I've been the archer and I've been the prey." This is an underrated track 5. Honestly, I have skipped it many times when listening to the album, but it is the perfect song to show how far Swift has gone when handling her personal life. This song does deserve another 10/10, especially for how overlooked it is.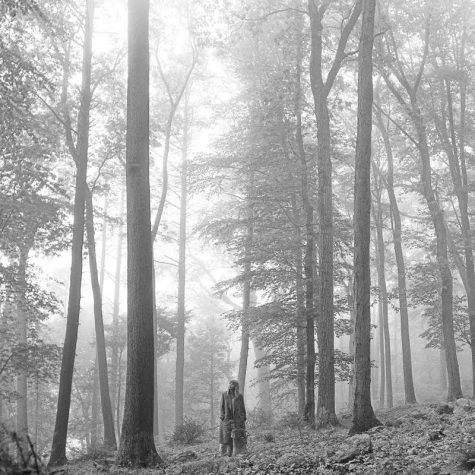 Folklore 
Now we reach into the esteemed, Grammy-award-winning album Folklore, with the song entitled "my tears ricochet." This song was not as straightforward to interpret as Swift's past fifth tracks, as it does not necessarily talk about one event, but rather, a collective of experiences she has dealt with including a number of people who have done her wrong. She sings, "and I can go anywhere I want, just not home" to show how she has built her life and career, unknowingly trusting the wrong people. Since then, she has grown to learn who they are and how she can continue on without them as she sings "[you're] cursing my name, wishing I stayed, look at how my tears ricochet." Folklore was lyrically a collaboration between Jack Antonoff and Taylor Swift, with "my tears ricochet" being the only song she wrote by herself. Her own thoughts and raw emotion put into this track makes it a strong contender for one of her best tracks and surpasses the allegations of only writing about her exes (which, for the record, should not be seen as a bad thing, even if she did). 10/10. 
Evermore 
Swift wrote albums Folklore and Evermore while quarantined during the Covid-19 pandemic. We learned that she wrote these songs and stories about other people's lives and characters that she created in her coined "folklorian woods." The song "tolerate it" played into that fantasy. She portrays the story of a woman who tries to lay her head low and build a life for herself and her partner. In this song, Swift sings, "I made you my temple, my mural, my sky. Now I'm begging for footnotes in the story of your life," about this woman who had a great deal of love to give yet received nothing in return. With another heart-wrenching piano ballad, Swift leaves the idea that all of her track 5's have to be about her personal life and shows listeners that her creativity is just as personal and vulnerable. I once read an article that this song could possibly be about Princess Diana. If it is true, 10/10. If not, 9/10.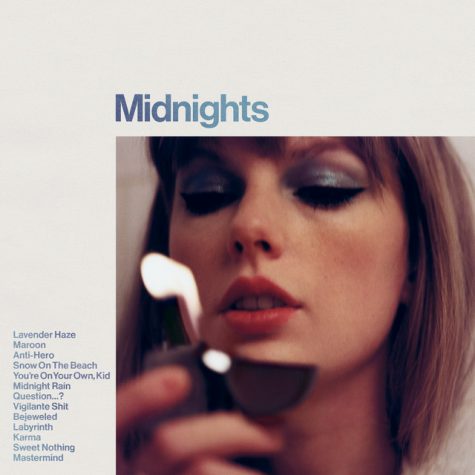 Midnights 
Escaping the "folklorian woods," Swift dives back into pop music and releases her tenth studio album Midnights with track 5 entitled "You're On Your Own, Kid." The song goes back into Swift's personal life and talks about how her entire life has led to this moment. Each line on the bridge of her song signifies each "era" she has gone through with her albums.
Although not confirmed, Swift has encouraged the idea by leaving comments through fan-made TikTok videos. Here is the breakdown: 
"From sprinkles splashes to fireplace ashes" – Taylor Swift (Debut) 
"I gave my blood, sweat, and tears for this" – Fearless and Speak Now 
"I hosted parties and starved my body like I'd be saved by a perfect kiss" -1989, where she revealed her struggles with an eating disorder 
"The jokes weren't funny, I took the money. My friends from home don't know what to say" – Reputation 
"I looked around.. Saw something they can't take away" – Lover
The last line she sings is "you're on your own, kid. You always have been." This line was a realization she made after being famous and in the public eye for years. She has gotten this far because she took her past and instead of keeping her emotions in, and she has learned how to cope and find an outlet that helped her grow as a person.  
Although these all seem like obvious messages, growing up (especially in the public eye) is difficult and Swift has shown that it is okay to make mistakes, to change, to love, and most importantly, to grow. Each song written has been a reflection to show her progress as a writer and as a person, which in itself, is an important idea to grasp. I feel that finding a creative outlet for your emotions is just as important as acknowledging them. Writing this, I soon realized that I not only grew up listening to Taylor Swift but also grew up with her.