MSJC Eagles Baseball Mid-season Report
Head Coach Jake Hansen, in his second season as head coach of the Eagles, has his team soaring this season. At the beginning of the 2023 Season, the Eagles were looking to return better than ever in a stacked Inland Empire Athletic Conference. At the end of the 2022 season, the Eagles ended with a record of 22-17-1 and 13-11 in conference play. At this point in the season, the Eagles have posted a 19-5 record and an 8-3 conference record while winning 7 out of their last 10 games.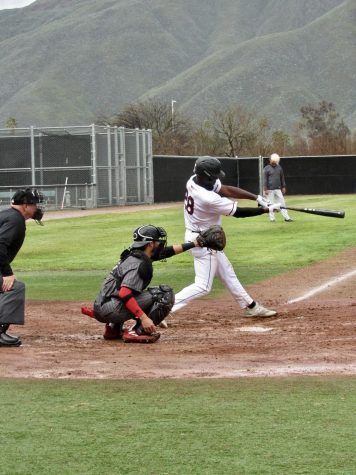 The Eagles have one of the best offenses in the Inland Empire Athletic Conference. The Eagles are 1st in runs scored with 242, 1st in batting average with the team hitting .348, 1st in hits with 294, 2nd in doubles with 50, 1st in triples with 14, and 1st in home runs with 18. With pitching being just as good, in a 7-team conference, sophomore utility player Will Potter is one of the hottest hitters with a .512 batting average, 2 home runs, and 34 RBIs. Two players are also hot, freshman catcher Gavin Copeland hitting .386, 1 home run, and 7 RBIs, and sophomore Outfielder Garrett Teunissen hitting .417, with 7 home runs and 38 RBIs.
Superb pitching has helped the Eagles get to the position they are in. The Eagles are 3rd in earned run average with 4.41, 3rd in hits allowed with 203, 3rd in runs allowed with 127, 2nd in earned runs with 100, and 5th in strikeouts with 154. Some stand-out stars in this Eagles bullpen are sophomore pitcher Nolan LaChappa who is tied for the most wins in the conference with 5 wins and a 4.74 ERA. Sophomore pitcher Brock Robarts has 3 saves with a 2.19 ERA. Lastly, freshman pitcher Trysten Eddy has 3 saves with a 3 ERA.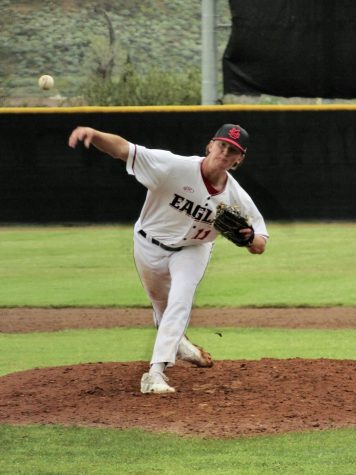 All is looking right for Coach Hansen and the high-flying Eagles. Hopefully, the team can stay on a roll and finish strong to have an excellent chance to get a good seed in the upcoming 2023 playoffs while also hoping they can go all the way and win it all!
The MSJC Eagles Baseball Schedule can be found here, if you would like to check on scores, or come to one of the upcoming home games.  The season goes through the end of April.  Additionally, the Talon posts scores on a daily basis on our home page if you like to follow the progress of any of the MSJC Eagles Athletics teams.
For a roster of the players on the MSJC Baseball 2023 team click here.
For more statistics click here.
As always check out all of the MSJC Athletics teams at https://msjcathletics.com