UFC And WWE Will Become One Big Publicly Traded Company
World Wrestling Entertainment (WWE) is no longer a family-owned business following Endeavor's purchase of the company. Endeavor is the parent company of the Ultimate Fighting Championship (UFC) and they have owned the UFC since 2021. WWE was owned by a member of the McMahon family since it started in 1953. On April 3, 2023,  Endeavor agreed to buy the WWE for $9.3 billion creating a $21 billion publicly traded company in combat entertainment to include the UFC.
Vince McMahon stepped down from WWE in June 2022 following the hush money and sexual misconduct scandals with multiple women and promoted Nick Khan along with his daughter, Stephanie McMahon to co-CEO.  This move was short-lived since Vince McMahon returned to his position just a few months after he stepped down. Vince McMahon later returned to help with the sale of the WWE. WWE had many different suitors before it was ultimately sold to  Endeavor. Comcast, who owns NBCUniversal, which WWE has done business with for years was interested in buying the WWE. Fox, who airs Friday Night Smackdown on Fox, was interested. Other interests were Disney, Warner Bros Discovery, Netflix, Amazon, and Liberty Media.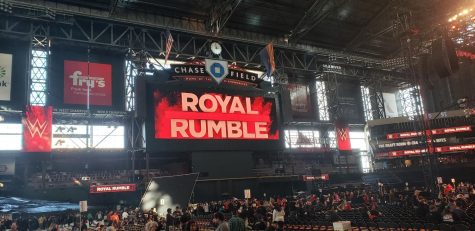 Endeavor announced the agreement to form a $21+ billion global live sports company consisting of WWE and UFC. This deal is huge since it combines both large companies. UFC is the biggest martial arts company in the world and WWE is the biggest professional wrestling company in the world. Endeavor CEO, Ariel Emanuel said, "This is a rare opportunity to create a global live sports and entertainment pureplay built for where the industry is headed." Endeavor will hold 51% ownership of the WWE with the other shareholders owning 49%. In this deal, Nick Khan will continue his role as president of WWE and Dana White will continue his role as president of UFC. Vince McMahon will serve as executive chairman. This deal has made people wonder what's next for WWE when their current TV deals with Fox and NBCUniversal expire in 2024 and their streaming deal with Peacock expires in 2026.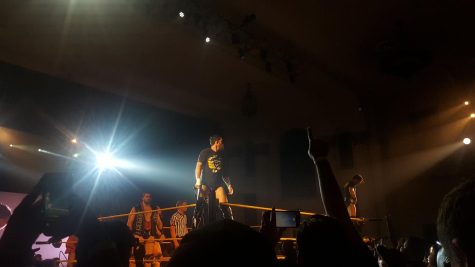 One thing for sure is that a partnership between WWE and UFC will be interesting since WWE has scripted fights and UFC has legitimate fights. Conor McGregor has always teased having a WWE match and maybe in this partnership that can happen.