Breaking Down 5 Seconds of Summer's 5th Album "5SOS5"
Five Seconds of Summer was formed with four members named Luke Hemmings, Calum Hood, Ashton Irwin, and Michael Clifford, whose latest studio album speaks about dealing with heartbreaks, emotions, and romance. The importance of this album is to show how everyone is not alone when it comes to dealing with their feelings and expressing them through meaningful songs as a way to reach out. Additionally, the band grabs the audience's attention with their unique sounds and beats in their music.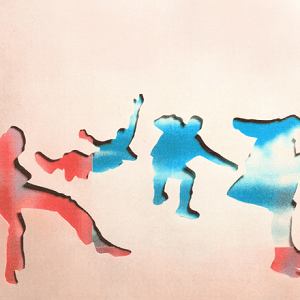 To break down this tracklist from "5SOS5," the album begins with its first single "COMPLETE MESS." The song starts off with a soft guitar strum and leads to a strong beat in the first chorus. This song is about feeling complete or whole with one's love interest and is expressed in the title. The next two songs, "Easy for You to Say" is about the band's beginning story of how they have evolved in their fame, and "Bad Omens" is about still having love for someone and having the inability to let them go, despite how many "red flags" they have. Moving forward to the next three titled, "Me, Myself & I," "Take My Hand – Joshua Tree Version," and "CAROUSEL," which all revolve around the theme of going through life and embracing changes or fear that you face and trusting that it will better yourself in the future. Track #7 "HAZE" and #8 "Older (feat. Sierra Deaton)" are about meeting and being with a loved one who helped find hope in love again after a rough break-up and finding the one who is worth staying long-term.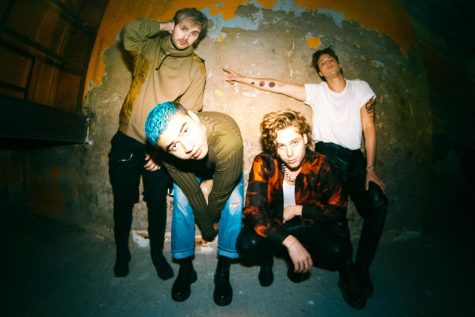 Falling more into a deeper and emotional theme, the next tracks titled, "You Don't Go to Parties," "BLENDER," and "Caramel" are a rollercoaster of emotions that have strong bass sounds, slow to fast beats, and soft guitar strums. "You Don't Go to Parties" and "Caramel" speaks mainly about missing an ex-significant other and dealing with an imbalanced relationship. "BLENDER" is more of a fast-paced song that expresses strong feelings you can not control, and it feels like a mess in your mind. The next song, "Best Friends" is about the love that the band shares with each other, and how they have grown in their friendship. Finally, "Bleach," "Redline," and "Moodswings" are about reflecting on a past romantic relationship and leading to the end of a relationship. With raw and powerful vocals in their deeper songs, it touches the audience's hearts so that they can relate to the band's emotions.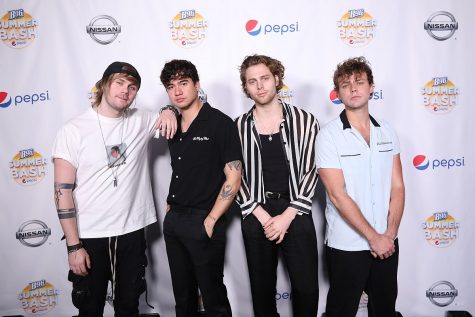 The next track, "Flatline" is more of an upbeat song that is about finding someone who gives you light and forming strong feelings towards this person that you can not let go. Moving along to the last three tracks of "5SOS5," the song titled "Emotions" talks about dealing with your feelings in your own way and knowing it is normal to cope how you would want to. "Bloodhound" and "TEARS!" fall into a soft beat to an upbeat sound that encourages the lyrics to feel more real and vibrant.
Overall, this entire album should be more recognized because of how the band reaches out to their fans with the hope that they are aware they are not alone when it comes to dealing with hardships. "5SOS5" is more than just an album; it feels like more of a hug to patch up a broken heart.
5 Seconds of Summer "5SOS5" Tracklist:
COMPLETE MESS

Easy For You To Say

Bad Omens

Me Myself & I

Take My Hand – Joshua Tree Version

CAROUSEL

Older (feat. Sierra Deaton)

HAZE

You Don't Go to Parties

BLENDER

Caramel

Best Friends

Bleach

Red Line

Moodswings

Flatline

Emotions

Bloodhound

TEARS!