Tucker Carlson and Don Lemon: Fired On The Same Day
On the Monday after the NFL regular season has concluded, some coaches and general managers are given the pink slip. That event is referred to as "Black Monday." On Monday, April 24th, 2023, it was "Black Monday" for cable news anchors. Fox News made the shocking decision to let go of their controversial, but most popular news anchor, Tucker Carlson. Just hours after Fox News fired Tucker Carlson, CNN fired their former primetime host, Don Lemon, after 17 years with the network. Two primetime hosts were fired on the same day and just hours apart, shocking the world of cable news. 
Both anchors were very opinionated in their coverage of American politics. Per Ad Fontes Media, "Tucker Carlson Tonight" is hyper-partisan right with a low-reliability score, meaning the show is unreliable. Don Lemon's former prime-time show, "Don Lemon Tonight" was described as hyper-partisan left and had a mixed reliability score, meaning that they are reliable at times but still very biased. Tucker Carlson and Don Lemon have had their fair share of going after each other, which does not come as a shock since both men are polar opposites. Tucker Carlson is a far-right Republican who has repeatedly pushed the "great replacement theory" on his show, and Don Lemon is a liberal who has stated that "white men are the biggest terror threat to the US, and there is no travel ban on them."  One thing that now brings Lemon and Carlson together is that they were both fired out of the blue on the same day.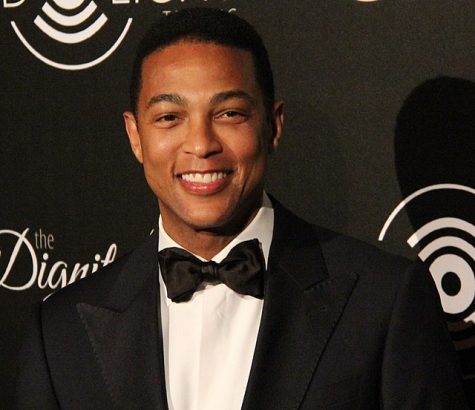 Don Lemon's firing was not very shocking to those who followed his situation. Don Lemon was relegated to co-hosting duties on a CNN morning show in 2022, after the cancellation of his prime-time show, "Don Lemon Tonight." That was only the beginning of Don Lemon's downfall. On February 19th, 2023, Don Lemon was under fire after saying, "Nikki Haley isn't in her prime, sorry. A woman is considered to be in her prime in her 20s, 30s, and maybe 40s." Those remarks were met with immediate backlash, due to its sexist undertones, and Lemon issued an apology. However, that was only just the beginning of Lemon's allegations of misogyny. According to an article published by Variety, Don Lemon had a long history of misogynistic behavior toward his female colleagues on CNN. In the Variety article, it was alleged that Lemon disrespected Nancy Grace on air and Soledad O'Brien during an editorial meeting. It was also reported that Lemon sent threatening texts to Kyra Phillips. Given the multiple allegations of being sexist, it does not come as a surprise that CNN made the decision to move on from Don Lemon. Since the firing, Don Lemon tweeted out a statement saying that he only learned of this news through his agent. CNN Communications said that "Don Lemon's statement about this morning's events is inaccurate. He was offered an opportunity to meet with management but instead released a statement on Twitter."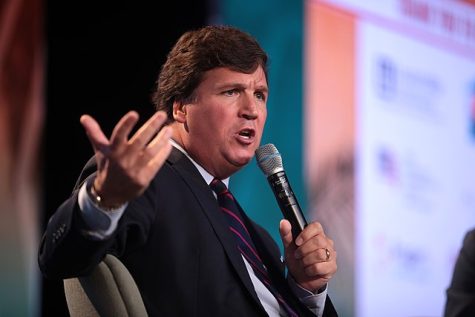 Tucker Carlson's firing was shocking to many. Carlson may have a long list of controversies, including praising Russian dictator, Vladimir Putin, comparing vaccine mandates to Jim Crow Laws, and a lot of racist, homophobic, and transphobic claims made on his show. Despite all of these controversies, his show "Tucker Carlson Tonight" was the most-watched cable news show every weeknight, averaging three million viewers. The show sparked controversy almost on a daily basis, but Fox News aired the show for seven years despite that, which is why the decision to cut ties with Tucker Carlson is shocking. The question being asked is "What finally pushed Rupert Murdoch to make the decision to fire the controversial conservative commentator?" There are multiple theories and rumors surrounding what may have led to Carlson's exit, but the only one that is being reported is by the LA Times. LA Times reported that Carlson was actually fired, and that decision to fire Carlson came from Rupert Murdoch himself, with input from other Fox Corp executives. The article also stated that Carlson's exit was related to the discrimination lawsuit filed by Abby Grossberg. Grossberg worked as a producer for Tucker Carlson's show. The lawsuit stated that Tucker Carlson promoted a toxic work environment, and Grossberg alleged that she was bullied and subjected to antisemitic comments. Tucker Carlson has done countless fireable offenses during his time at Fox News, but Tucker Carlson remained on air for many years despite that, making this news of his firing shocking. With this firing, Tucker Carlson has now seen three of his shows canceled on three major cable networks. The question remains: "What is next for this controversial news host with a massive following?"