The Importance of Arts Programs
     Growing up I was very shy, and I never imagined coming out of my shell. Every year my mom had to call the front office and tell them not to say my name because simply standing in front of my entire school to get a pencil for my birthday sounded mortifying. Over a decade later, I have done countless productions and little gigs all over Temecula and Los Angeles. By taking performing arts classes, I emerged out of my shy kid shell. I gained the confidence little me could not find, and I could not imagine my life on another path.
     I began acting at eight years old and completely fell in love with it. When I began middle school I got signed to a Hollywood acting management and an acting agency and also took classes with incredibly talented coaches. That journey only lasted until I was seventeen. Up until the COVID-19 pandemic, I stayed with the small theatre group I grew up with. I was asked to come back to the little academy and was hired as an assistant director and substitute teacher after the world started up again, and it became very clear to me how important Performing Arts classes are.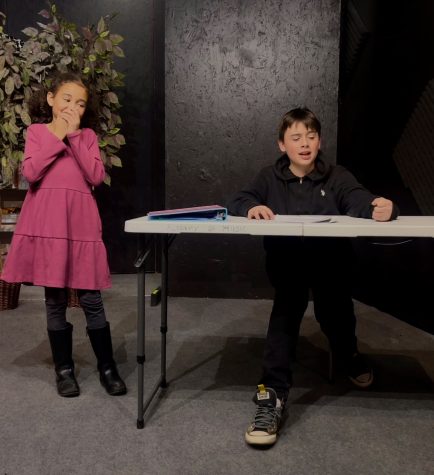 In just over a year of teaching, I have had some of the most heartfelt moments with students and have seen some students have tremendous growth of character, all thanks to our tiny theatre. One student I had the pleasure of getting to know had autism, and his mom was hesitant about putting him in our class, but the director insisted he would be just fine. The child did not want any lines, so we cast him as a background zombie. A few plays later, the same child was perfectly reciting long monologues and quickly became one of our favorite and best actors. Before leaving the class to move out of state, the student and his mother wrote the most heartfelt letters that brought us to tears. It is not only stories like his that prove how impactful the arts are but so many other students as well. Some come into class shy and scared, but they end up being some of the funniest and most charismatic actors. 
     Not only does theatre have positive effects on child development, but music and other forms of art are known to do so as well. Studies have shown that children who engage in playing music have higher academic scores and improved well-being. 
 An article by Martha Roberts, an award-winning UK health writer and mental health blogger, states, "…participating in music-making can also increase our happiness, and help us to get on better with others. A 2013 Finnish study of 1,000 pupils who took singing classes found they reported higher satisfaction at school in almost every area" (Roberts, paragraph 7).
     There are also programs that have been constructed on scientific research that young children, as young as 2 to 3 years old, can learn about music theory while learning math and science. As a teacher of one of these courses, the Music Fun Time program has shown me just how smart kids are. For more information on this program, visit MusicFunTime.org.  
     Performing Arts and Music programs have a plethora of positive impacts on children, from creating a sense of community to allowing creativity to bloom, gaining confidence, and more. Communities must support local arts programs and academies for future youth to cherish.