A major change is here for MSJC's football team. The Eagles will play their first season in a new football stadium on the Menifee campus after playing at Carl Quandt Stadium in San Jacinto for over two decades. Not only do the Eagles have a new home, but they are now also in a new conference. After winning back-to-back American Mountain League Conference Championships, the Eagles will now join the National Southern Conference. The National Southern Conference will provide a new challenge for the Eagles as it might be one of the best conferences in the state. One thing for sure is that head coach Casey Mazzotta and the Eagles football team are up for the challenge.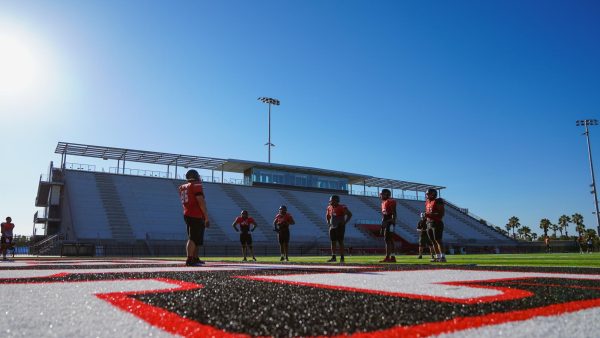 In the National Southern Conference, the Eagles will face teams like Riverside City (RCC), Fullerton, and San Diego Mesa. The RCC Tigers won the 2019 California Community College Athletic Association (CCCAA) Championship and have played in three consecutive CCCAA Championship games. The Fullerton Hornets are coming off a season where they finished 10-2 but lost 31-17 against RCC in the Southern California Football Association (SCFA) Championship. The San Diego Mesa Olympians finished 7-4 last season and have qualified for a bowl game in three consecutive seasons. Last season, the Eagles finished 9-2 and were undefeated conference champions in the American Mountain League, but came up short against Citrus in the SCFA American Championship Bowl. The Eagles have an opportunity to compete with some of the best teams in the CCCAA this year and it will be interesting to see how the Eagles do against these teams.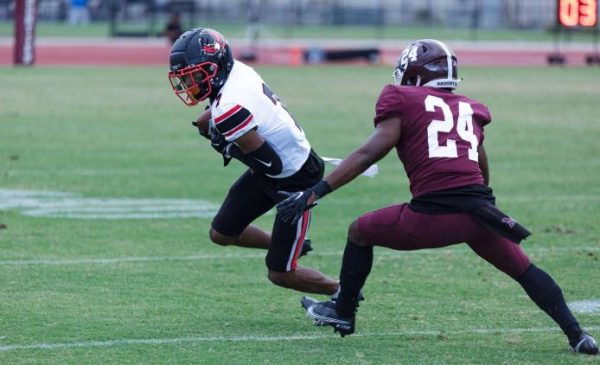 The Eagles are currently 0-1 to start the season following a 23-7 defeat on the road against Mt. San Antonio. The Eagles will play their home opener against the Citrus Owls on Sept. 9 at the new stadium in Menifee. The game will be a rematch of the American Championship Bowl game last season. Let's pack the new stadium and support our Eagles. Get tickets here. 
Story continues below advertisement