The first debate of the Republican presidential primary is here. According to a CBS poll, former President Donald Trump was at 62% heading into the debate, over 40 points higher than second-place Florida Governor Ron DeSantis who was at 16%. Trump said that he will not participate in the debate on his social media platform, Truth Social. He highlighted the poll numbers and said, "The public knows who I am & and what a successful Presidency I had." Without Trump's participation in the debate, other candidates had an opportunity to make the case for why they should be the Republican nominee instead of Trump.
         The debate began with Fox News playing Oliver Anthony's hit song, "Rich Men North of Richmond." The use of the song was criticized by Oliver Anthony. Anthony said that the song is "bigger than Joe Biden. That song is written about the people on that stage and a lot more too, not just them." Anthony continued to call out the right's embrace of the song and the left's criticism of it. Other topics that were talked about were Trump's indictments, Jan. 6, abortion, the U.S-Mexico border and education. Surprisingly, the moderators even asked about UFOs.
Story continues below advertisement
According to The New York Times, former Vice President Mike Pence had the most speaking time and former Arkansas Governor Asa Hutchinson had the least speaking time. I will go over each candidate's performance and grade them based on factors of how they will come off to independent voters which are needed to beat President Biden and how they will come off to the overall Republican base that seems to overwhelmingly favor Trump despite his legal issues.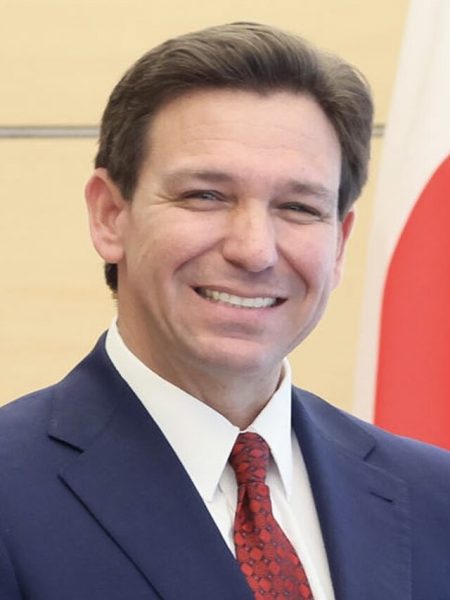 Ron DeSantis
Florida Governor Ron DeSantis came out swinging from the gate, attacking the Biden administration. DeSantis opened the debate saying, "Our country is in decline, this decline is not inevitable, it's a choice. We need to send Joe Biden back to his basement and reverse American decline." That was a great opening for DeSantis. The statement set the tone and he did it without attacking Trump. However, this debate highlighted DeSantis' lack of personality which has been his biggest flaw since kicking off his presidential campaign. There were moments where DeSantis tried too hard to be like Trump, especially when he said that he would bring Fauci in and say, "Anthony, you are fired." A play on Trump's iconic catchphrase during his time in The Apprentice. DeSantis was also mocked for his awkward smile during his closing statement. DeSantis was also attacked the least which spoke volumes about how his campaign has been going so far. With all of that said, I'm giving DeSantis a B for his performance. All DeSantis had to do was make the case as to why Trump voters should consider him without alienating Trump's base, and that is what DeSantis did. DeSantis also saw an increase in a recent poll among Iowa voters post-debate, jumping from 14% to 21%.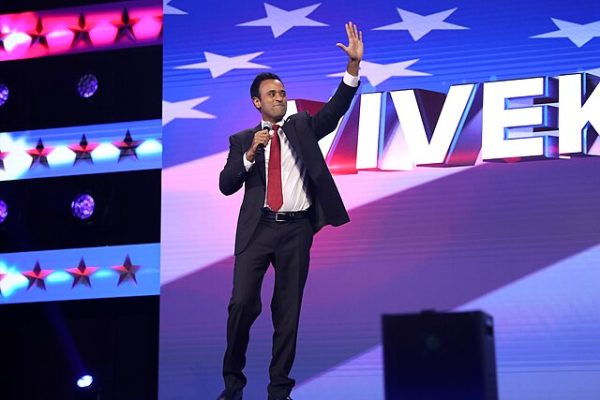 Vivek Ramaswamy
Vivek Ramaswamy had an interesting debate. Before the debate, Ramaswamy was polling at 7% according to the CBS poll just below second place DeSantis. Ramaswamy had the second most talking time in the debate and was attacked more than anyone else on the stage. Ramaswamy showed a lot of personality in the debate and was by far the most charismatic of the debaters. Ramaswamy was Trump's biggest defender and even said that Trump was "the greatest of the 21st century" and called that claim a "fact." Ramaswamy also pledged to pardon Trump as president if Trump was to be found guilty of any of his crimes. Ramaswamy also claimed to be the only candidate on the stage that was not "bought and paid for," and went on to call the climate change agenda a "hoax," and said, "more people are dying of bad climate change policies than they are of actual climate change." That claim was proven false by PolitiFact and many other fact-checkers. When attacked, Ramaswamy doubled down, but his lack of experience showed, especially when Nikki Haley attacked him on foreign policy. Ramaswamy in his closing remarks, said "God is real, there are two genders, fossil fuels are a requirement for human prosperity, reverse racism is racism." All of these are common right-wing talking points, especially on Twitter Blue. Ramaswamy gets a C+ for his performance, he rode the Trump train, but he came off as wanting to be Trump's vice president rather than being president as he did nothing to convince voters to choose himself over Trump. 
Mike Pence
Former Vice President Mike Pence had the most talking time and, in some cases, he seemed better off not talking. One advantage that Pence had heading into the debate is that he was a part of the Trump administration and was popular in the Republican Party. His disadvantage is that many believe he's a traitor for certifying the 2020 election. DeSantis, Haley, Scott and Christie said that Pence did the right thing by certifying the 2020 election. Pence defended his decision by saying, "It's not about looking back at Jan. 2021, it's about Jan. 2017. I took an oath to support and defend the Constitution of the United States." Pence also said, "No one's above the law and President Trump is entitled to the presumption of innocence that every American is entitled to. Pence finished his response by saying, "He [Trump] asked me to put him over the Constitution. I chose the Constitution, and I always will. I had no right to overturn the election and Kamala Harris will have no right to overturn the election when we beat them in 2024." That was the highlight of Pence's night, he defended his actions that many called him a "traitor" for by saying that he did not give in to political pressure and maintained the oath that he made as vice president. A low point for Pence came when he was arguing with Ramaswamy and said to him, "Now is not the time for on-the-job training. We don't need to bring in a rookie. We don't need to bring in people without experience." The remark was heavily booed by the Milwaukee crowd and the remark was a bit ironic since Pence served as the vice president of former President Trump, who just like Ramaswamy had no political experience before they ran for president. Another low point for Pence was when he and Haley argued about abortion. In the argument, Pence said that abortion was "not a states-only issue," but a "moral issue." Pence slammed Haley for opposing federal abortion. However, supporting a federal abortion ban will not be a winning issue as a pro-abortion-rights.  Even in a red state like Kentucky, the people voted to protect abortion rights. Overall, Pence came off looking worse than he did before the debate and it did not do him any favors by talking more than everyone else on the stage. However, Pence defended his decision to certify the election results and for that, he got a C- for his performance.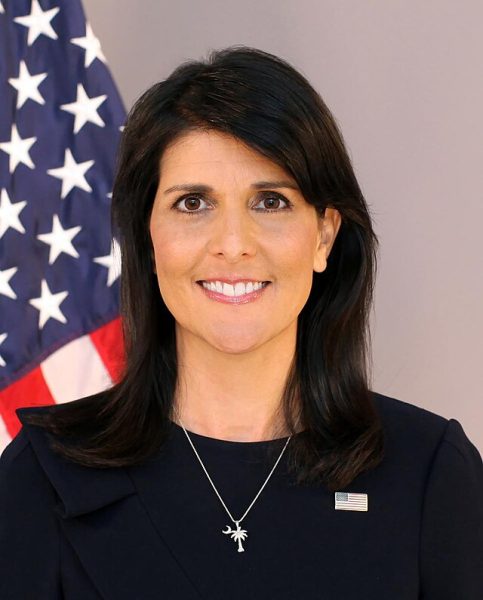 Nikki Haley
Former United Nations Ambassador and South Carolina Governor Nikki Haley had a strong debate and came out swinging from the jump and never turned back. Haley catered to the moderates by criticizing both Trump and Biden. Haley attacked DeSantis, Scott and Pence for approving bills that increased the U.S. national debt. Haley pointed out the fact that Donald Trump added $8 trillion to the U.S. debt. Haley also said, "At the end of the day, you look at the 2024 budget, Republicans asked for $7.4 billion in earmarks. Democrats asked for $2.8 billion, so you tell me, who are the big spenders? I think it's time for an accountant in the White House." It is a good note to start with if you are trying to win over independent voters which will be needed to defeat Biden, but criticizing the Trump administration like this may hurt Haley in the primary. It did not help that Biden's team clipped her remarks on Twitter. However, by opening with that statement, Haley showed that while she is a Republican, she will stand up to both major parties. Haley also called on Republicans to stop "demonizing" abortion. Haley asked, "Can't we agree that we should ban late-term abortions? Can't we all agree that we should encourage adoptions? Can't we all agree that doctors and nurses who don't believe in abortion shouldn't have to perform them?" Haley was the only candidate on the stage who seemed to have compassion for women when discussing abortion. Haley claimed that Ramaswamy wanted to "hand Ukraine to Russia," and "let China eat Taiwan," after Ramaswamy said that he was against giving aid to Ukraine and claimed that the U.S. is "driving Russia into China's arms" by helping Ukraine in their war against Russia. Haley also accused Ramaswamy of supporting Russian leader Vladimir Putin by saying, "This guy [Putin] is a murderer, and you're choosing a murderer over a pro-American country. Under your watch, you will make America less safe." Haley finished by saying, "You have no foreign policy experience, and it shows." Haley, just like DeSantis saw a massive increase in the polls among Iowa voters. Haley went from 3% to 11%. Haley got a B+ for her performance.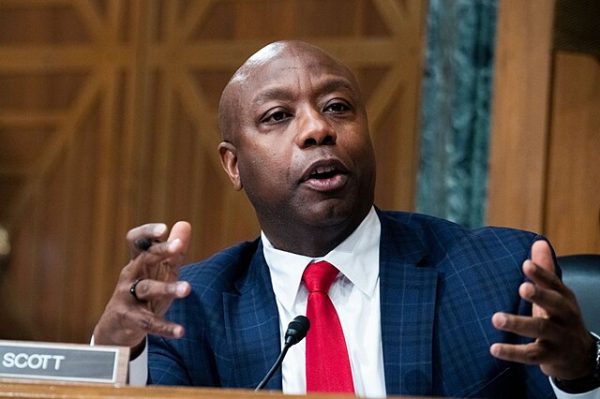 Tim Scott 
South Carolina senator Tim Scott had the third least speaking time and given the fact that he is barely polling below 5% in every poll that is not good for him. When Scott did talk, he did not do himself many favors like when he said that the only way we can make a change in education is to "break the backs of the teacher's unions." Scott claimed that New York, California and Illinois allow abortions "on demand until the day of birth. A very misleading statement as a vast majority of abortions are done in the first trimester anyway. Scott came off looking worse during this debate and for that, I gave him a D+.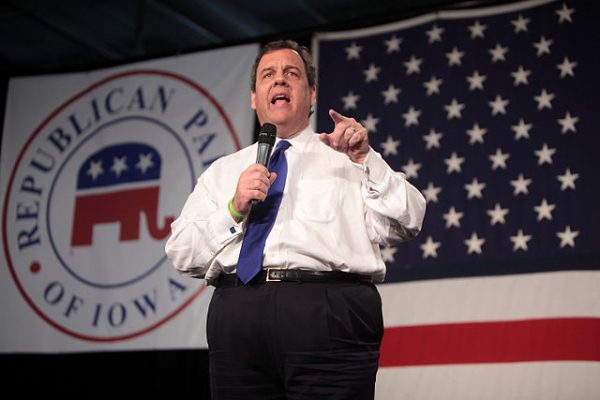 Chris Christie
Former New Jersey Governor Chris Christie had some high points and some low points. Christie had the best insult of the night when he attacked Ramaswamy by saying, "I've had enough already tonight of a guy who sounds like ChatGPT." Christie was also the only candidate to point out that Ramaswamy's "skinny guy with a funny last name" line was a direct knockoff of what Barack Obama said at the 2004 Democratic National Convention. However, Christie struggled to defend himself when Ramaswamy said that his entire campaign was based on "vengeance and grievance" against one man. Many believe that the only reason why Christie is running is because he is bitter toward Trump and nothing else. Christie failed to overcome that narrative and it certainly did not help to get praised by the Krassenstein twins. If Christie is running for an MSNBC or CNN job, he made a strong case for it, but not for the white house. The fact that the moderators asked him about UFOs speaks volumes to how people his campaign has gone so far. Christie got a C- for his performance. 
Asa Hutchinson
Former South Carolina Governor Asa Hutchinson had the least speaking time and did not stand out. Hutchinson, just like Christie, is a "Never Trump" Republican who was very critical of the former president following the Jan. 6 insurrection. During the debate, Hutchinson said, "I am not going to support somebody who has been convicted of a serious felony or who has been disqualified under our Constitution." That was the only notable moment for Hutchinson during the debate. Hutchinson will most likely be the first to drop out of the race among those on the debate stage.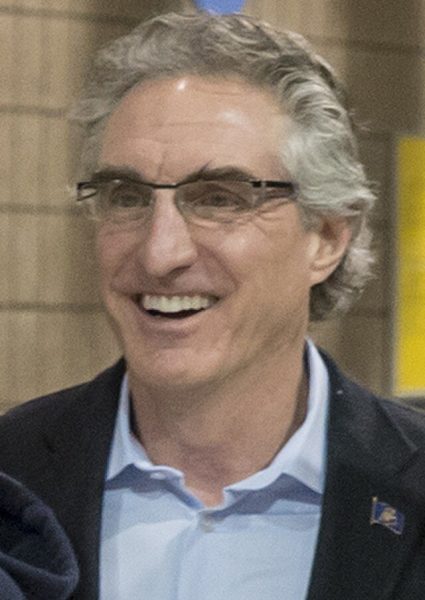 Doug Burgum 
North Dakota Governor Doug Burgum had the second least speaking time and that is bad when he is the least known candidate. Initially, it was reported that he may have missed the debate after injuring his leg while playing basketball before the debate, but he showed up. Burgum jokingly said that he took it literally when people in his town said, "Go to Milwaukee and break a leg." When asked about Pence's decision to certify the results of the 2020 election, Burgum said Pence made the right move, but also said that it was time to move on and focus on the future of this country. Burgum looked better than Scott and Hutchinson did in this debate, but since he is unknown and failed to stand out in any meaningful capacity, it is hard to see him qualify for the next debate. Just like Hutchinson, I cannot grade him because, for the most part, he was just there. 
The next Republican presidential primary debate will be on Sept. 27 in Simi Valley, California on Fox News.