On May 2nd, 2023, a long battle for the future of Hollywood began with the Writers Guild of America (WGA) striking; three months later, on July 14th, 2023, the Screen Actors Guild (SAG-AFTRA) joined the WGA in their strike. These strikes left Hollywood inactive, as those who run Hollywood were not financially benefiting from the entertainment industry's success. On Sept. 27, 2023, the WGA reached a tentative agreement with the Alliance of Motion Picture and Television Producers (AMPTP), leaving writers with benefits never before seen as actors become hopeful for a deal coming soon.
WGA Tentative Agreement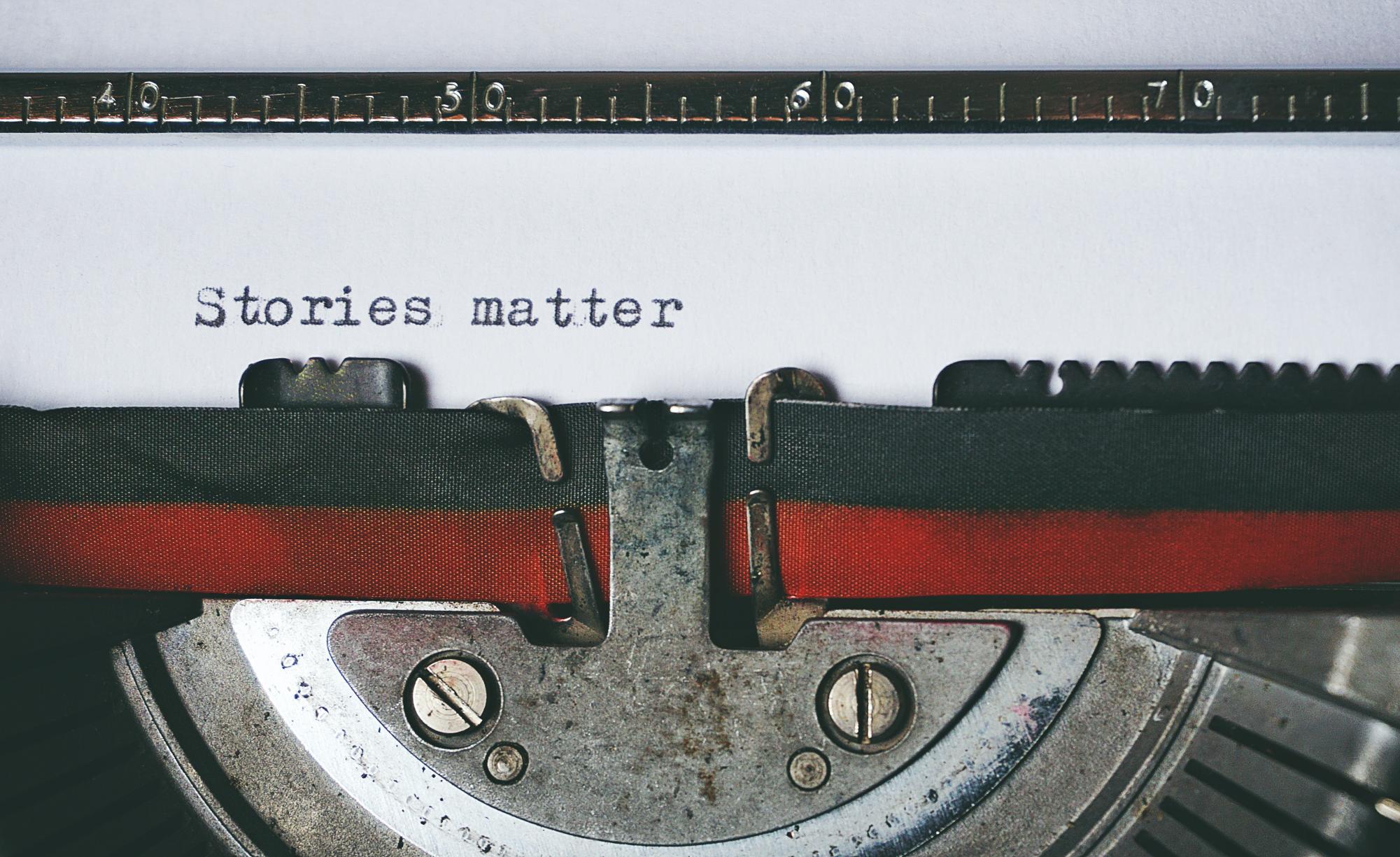 The long-standing WGA strike has finally come to an end with 148 days of total striking, only five fewer days than their longest strike in 1988. With the end of this arduous journey for the writers come massively well-deserved victories. Previous negotiations had either resulted in meager offers or were simply bad faith. It was apparent early on that the AMPTP did not want to negotiate with the striking unions, rather waiting until workers were desperate for anything. As the infamous quote from an unnamed Hollywood exec in an early Deadline article told the paper, "The endgame is to allow things to drag on until union members start losing their apartments and losing their houses." Yet this scenario never happened as workers were well funded and prepared to keep going till they won.
Against all odds, the writers prevailed, reaching a Memorandum of Agreement (MOA/Tentative Agreement) that will last until May first, 2026. What is even more surprising is the agreement's significant wins, as in a released summary containing some of the benefits of the agreement:
On the ratification of the agreement, the minimum amount a writer can be paid will increase by 5%, then 4% on May 2, 2024, and finally 3.5% on May 2, 2025,

Health fund contribution is increased from 11.5% to 12% of reportable earnings.

Writing duos/teams fees, pension, and health care will no longer be split.

Increases in the writing room, as three senior writers besides the showrunner must be hired, and the number of junior writers will depend on season length.

Establishment of residual bonuses for the first 90 days streaming content is released.
However, the largest win regarding the future of writing is the newly established regulations on the use of AI. In every industry, many have been terrified of AI being utilized to replace the work of writers and artists. Fears only became validated on June 21st when Marvel's new miniseries, Secret Invasion premiered with an AI-generated intro. Yet the WGA was successful, "​​AI-generated written material is not considered literary material, source material or assigned material under the MBA. AI is not a writer under the MBA." These align with the Guild's original demands and even went further, remarking that a studio cannot force a writer to use AI; AI software can only be used if a writer has elected to use it and a studio has been made aware.
All writers must do now is vote on Oct. 2 to adopt the tentative agreement, making the WGA strike officially over.
Starving Actors in the 21st century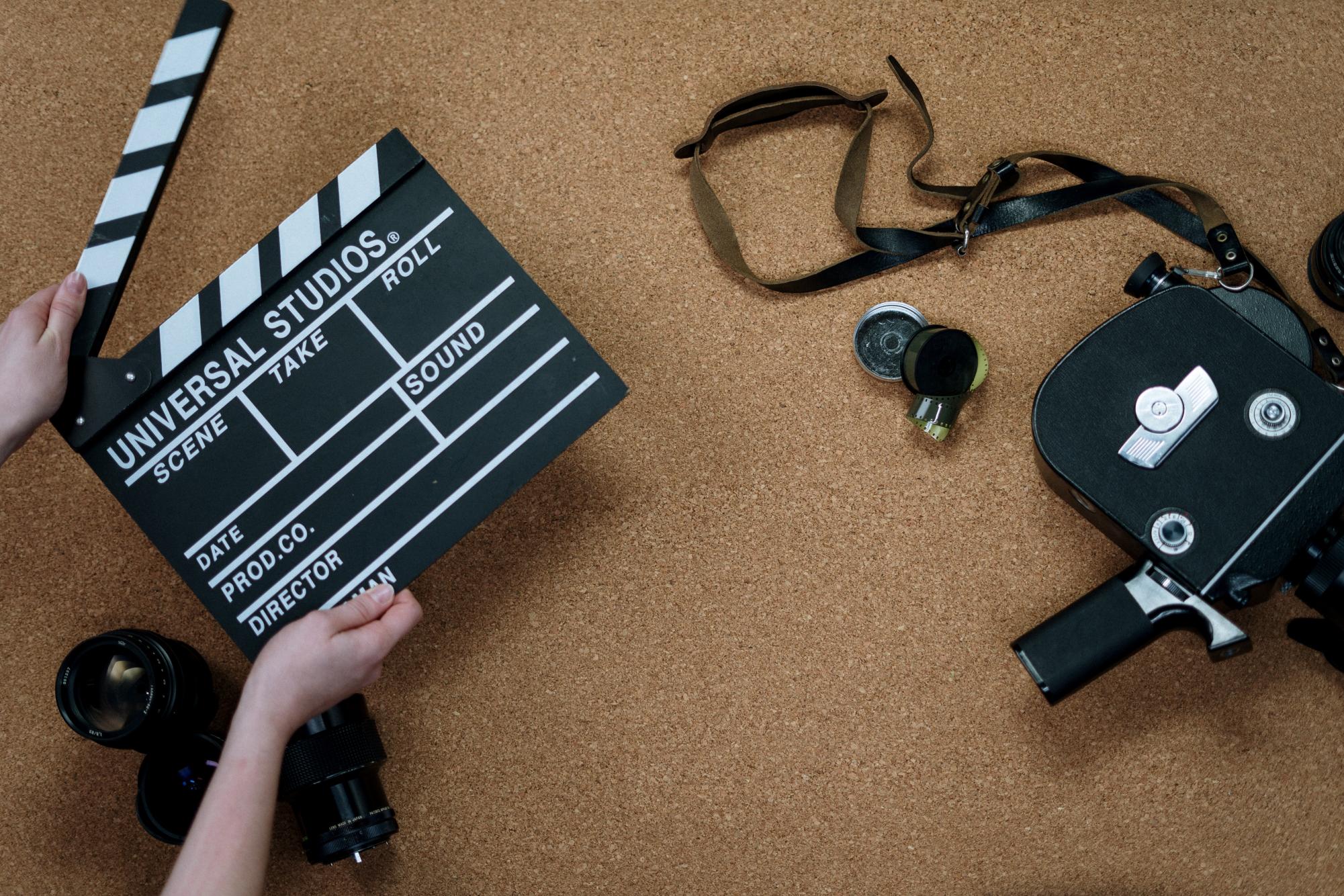 With the news of the WGA strike ending and, more importantly, our favorite movies and television series returning, the AMPTP and SAG-AFTRA still have not reached a deal. On July 14th, after several rounds of failed bargaining and a 97% strike authorization vote, actors began walking off, with the most visible being the actors of Oppenheimer leaving mid-premier to show solidarity. The strike has lasted since July 14th and is still going strong. According to a July 17th SAG-AFTRA document, their demands follows:
​​11% general wage Increase the first year, 4% increase in second year, and 4% increase in the third year

Adding protections on the use of AI (specifically in regards to scanning the likeness of an actor and only using digital recreations in media)

Qualified hair and makeup professionals to properly accommodate for the diverse workforce

Raising contribution caps on pension and health plan 

Comprehensive plan for actors to participate in streaming revenue

Set reasonable timelines for the exercise of options that do not restrict series regulars from obtaining other employment during increasingly long hiatus periods

Reimbursement plans for actors that must relocate for work
These requests also account for TV actors, video game performers, and voice actors. As SAG-AFTRA has voted to authorize a strike against the video game industry primarily for better wages, protections against unregulated AI, rest periods, and safety protections. At the time of the original vote, SAG-AFTRA was only voting to strike against the companies under the AMPTP (Apple, Amazon, CBS, NBC, Disney, Warner Bros, Netflix, Amazon, etc.) As a result, video game voice actors under SAG-AFTRA have still been able to work as they negotiate a tentative agreement with the major video game companies. Unless a tentative agreement can be struck before the strike takes place, SAG-AFTRA will be picketing the video game industry.
However, it seems that the strike against the AMPTP is setting as shortly after the WGA's tentative agreement was found, SAG-AFTRA with the AMPTP announced negotiations will begin on October 2nd. Many believe this is a sign executives can no longer have striking workers.
The New Labor Movements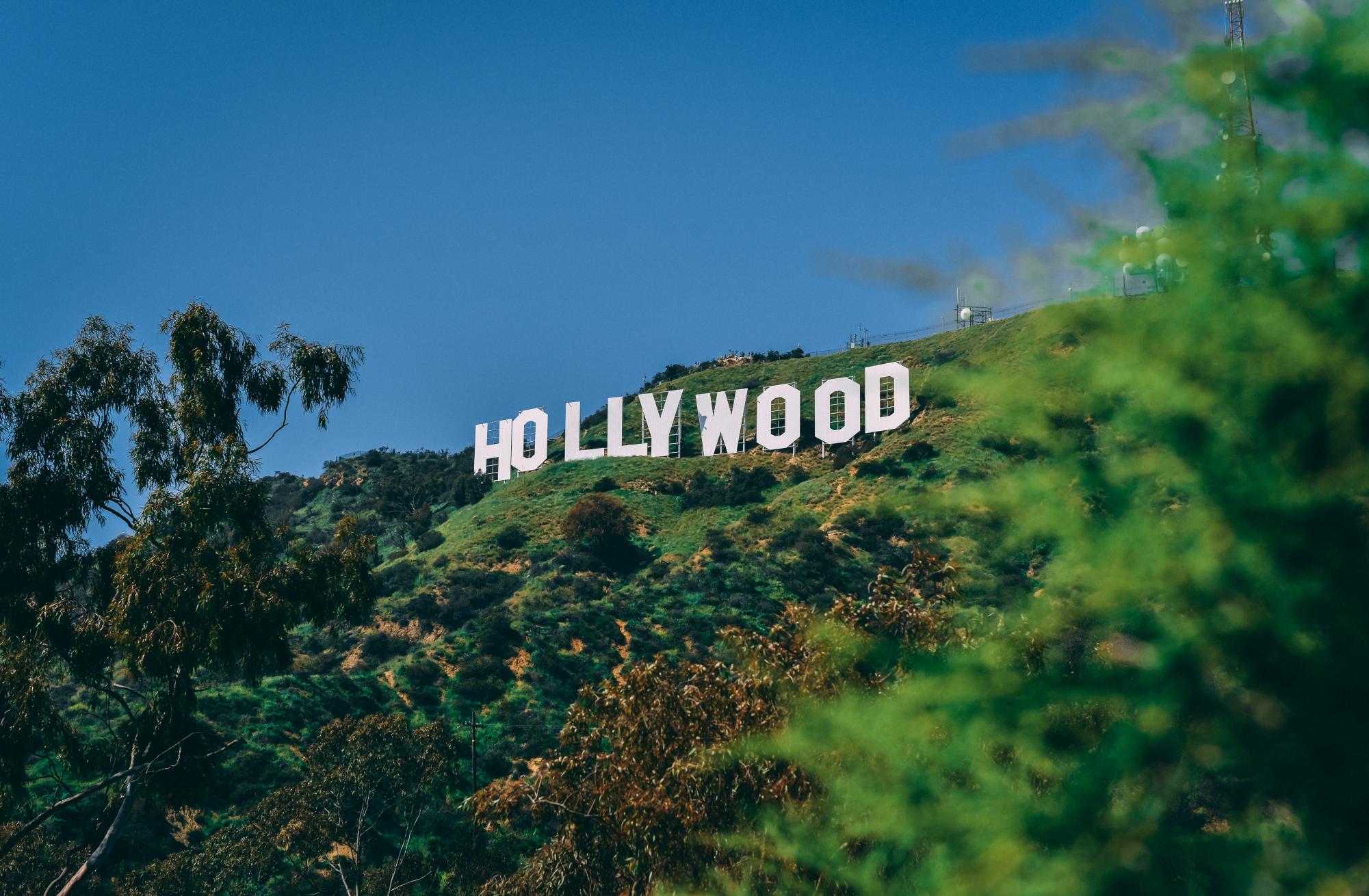 As of Jan. 24, 2023, union membership has reached its lowest point since the Department of Labor has been tracking union membership. Yet labor action in the U.S.  has been at its most visible in decades. Unions and workers all over the entertainment industry have been completely on fire with labor action. The most noticeable workers being from SAG-AFTRA and WGA striking, but as well as:
IATSE workers file strike authorization vote before tentative agreement, is found with The Broadway League and Disney Theatrical; preventing strike

Marvel VFX workers have

unanimously voted to join IATSE, making them the first set of VFX workers to Unionize with IATSE since VFX has been used.
One of the most extensive changes in organizing has not come from the White House or Congress but rather a recent decision from the National Labor Relations Board (NLRB.) The NLRB, through the Joy-Silk Doctrine, announced a new framework for handling union bargaining and busting by organizations. The new framework entails that companies that file a petition for a union election (to recognize the union) that are found committing unfair labor practices will be forced to dismiss the election and immediately recognize and bargain with the union. This will make unionizing easier for aspiring unionists like Starbucks and Amazon workers, who have been trying to unionize for years with mixed results.
Behind the prominent coverage of celebrities like Zendaya, Bryan Cranston, and Margot Robbie has been the joint solidarity of hospitality workers and the striking guilds. In between writers and actors striking Southern California hospitality workers under Unite Here Local 11 have begun striking after a 96% strike authorization vote for a $5 pay increase, affordable family healthcare, a pension that will enable workers to retire with security, and a safe and humane workload. Similar to the entertainment workers, Unite Here Local 11 has been seeing major success with two hotels reaching tentative agreements, the most recent being the Biltmore on Sept. 29th. This is especially important for hospitality workers as significant events causing booms in tourism, such as the 2026 World Cup and 2028 Olympics come closer.
However, in most regards, Southern California's "hot labor summer" is winding down, but things seem to be heating up with auto workers. United Auto Workers (UAW) are on strike against the three main automakers, Ford, General Motors, and Stellantis, for a 40% wage increase, reinstating cost of living protections, ending the two-tier wage system, and job security. Representative Bush and Ocasio-Cortez have joined with UAW in a solidarity rally, giving impassioned speeches to cheering autoworkers. Additionally, President Joe Biden was seen on the picket line with UAW, the first ever sitting president to join a picket line. To see a more in-depth analysis of the UAW's new labor strategy, trials, and success, consider checking out fellow Talon contributor Jared Solorio's article "United Auto Workers Go on Strike."
Looking Forward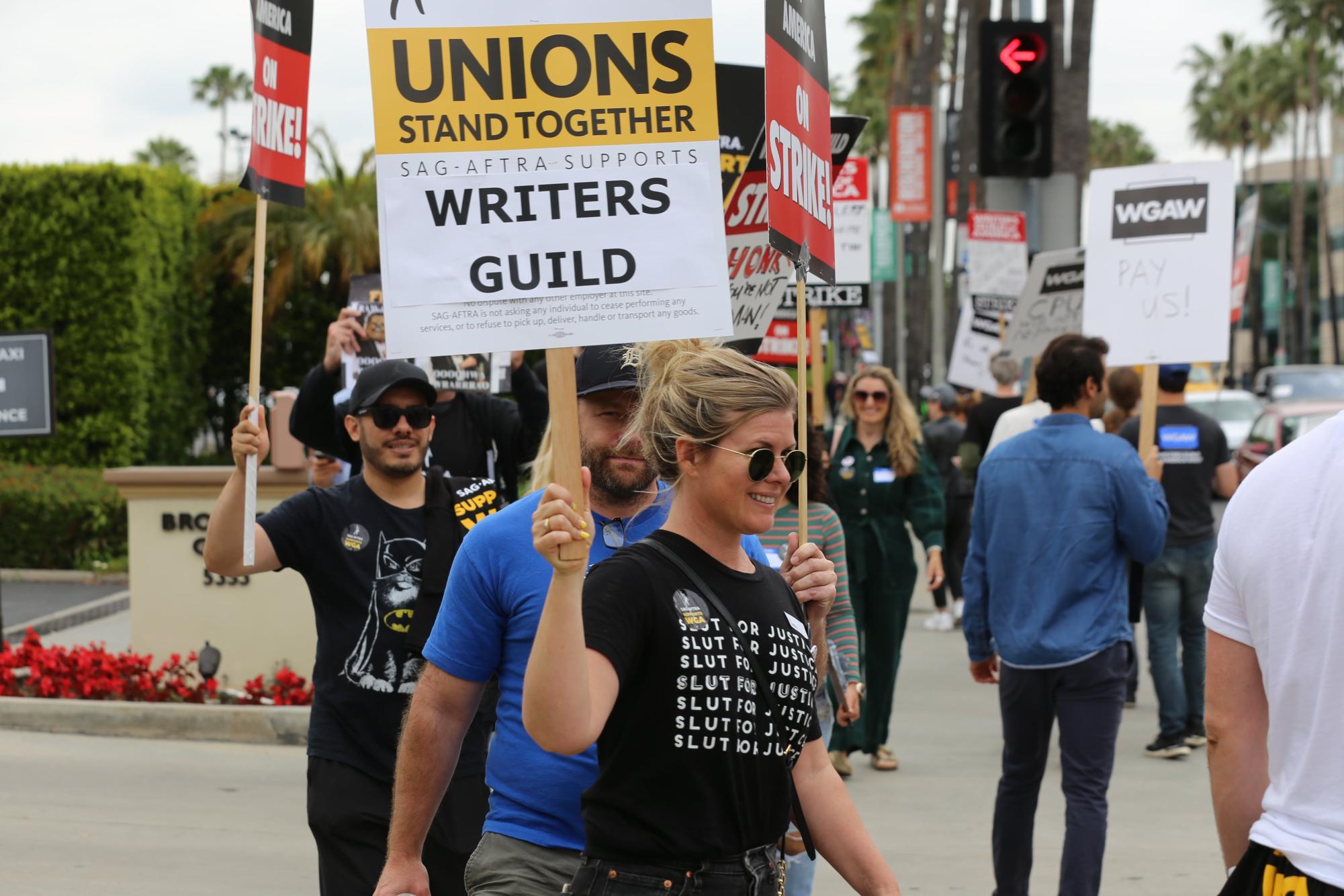 Throughout its nearly hundred-year history, the film industry has been consistently abusive toward workers, whether it is the toxic environments from a 7-year contract that actors had to endure or the stress of writing quality shows in a matter of weeks. Unsurprisingly, the AMPTP had dragged its feet, negatively affecting California's economy. The entertainment industry should be where artists come together to celebrate humanity and the beauty of its creations. A machine, whether profit-motivated or mechanical, could never be able to replace what comes from the real human spirit and experience.
However, the future of labor and union activists is incredibly bright, as these wins positively affect the fighting workers and inspire activists who want to do similar. As in recent history, unionizing efforts and action on a massive scale have had mixed results. Through the incredible success and attention of the entertainment workers, America's labor movement has begun to pulse and expand in ways not seen for decades.
Story continues below advertisement