On Oct. 20, the dynamic energy of innovation took center stage during the annual State of the City Address, hosted by MSJC's own Superintendent President, Dr. Roger Schultz, at the magnificent new HCN Bank Stadium. In an event that doubled as a celebration of the city's fifteenth birthday,  attendees were treated to an evening of visionary ideas and groundbreaking achievements, all set against the backdrop of a city proudly embracing its identity as a beacon of innovation.
The State of the City Address, held at the recently inaugurated football stadium was a testament to Menifee's commitment to pushing the boundaries of innovation. The stadium itself exemplified modernity with different amenities that befit a city embracing innovation at its core. The celebration began with a  V.I.P. taste of Menifee showcase that was set up by Made Local,  featuring a sampling of some of Menifee's finest dining options including Savage Chef, Texas Roadhouse, and the new Black Bear Diner that opened earlier this year.
Superintendent President, Dr. Schultz, welcomed the audience with an electrifying speech that highlighted MSJC's Menifee campus' 60-year history and its valuable contributions to the Menifee community.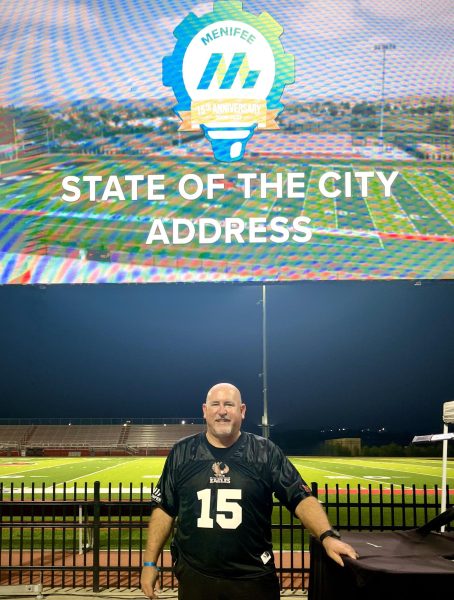 Following Dr. Schultz's opening speech the stage was shared with speakers such as co-host and sponsor Brookfield Properties representative, Dave  Bartlett. Bartlett acknowledged the city's safety and ability to foster inclusivity and respect for its citizens. This year's State of the City Address theme, "City of innovation" was chosen by Mayor Pro Tem, Bob Carwin, who took to the stage to reveal why he selected this year's theme. Carwin explained how Menifee has seen its challenges with being the third newest city in California. He goes on to say "One of the greatest advantages is the ability to implement innovation and new technology into everything we build going forward with fortitude, vision, and purpose."
Story continues below advertisement
Carwin's inspiring speech was followed by an inventive video that featured AI and how Menifee has been developing novel ways to further progress the city's growth including Paragon technologies and permit-ready ADU programs that will allow development teams to reduce development time and costs.
Menifee's Mayor, Bill Zimmerman, highlighted the city's journey toward becoming a city of innovation. He commended the city's thriving tech ecosystem, which has attracted tech programs for the youth and forward-thinking developments, transforming Menifee into a hub of creative solutions. In his speech, Zimmerman also unveiled an ambitious vision for Menifee's future as a city of innovation.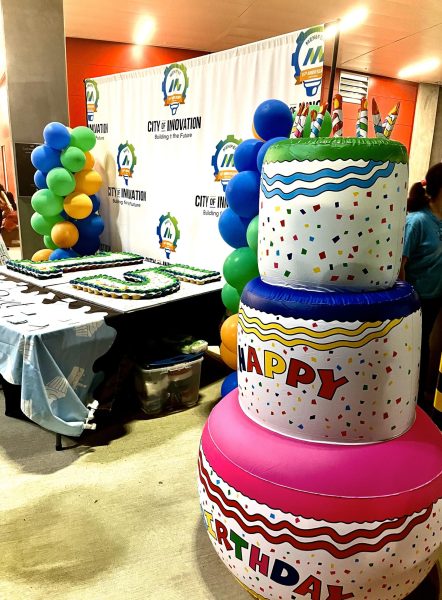 As the State of the City Address concluded, Menifee's mayor extended an invitation to all residents to join in shaping the city's innovative future. The evening was capped off with a  spectacular concert and vendors that symbolized the bright future Menifee envisioned as it celebrated its fifteenth birthday and embraced its role as a city of innovation.
The event not only marked a momentous birthday but also served as a reminder of the unlimited potential for Menifee's innovative journey as it moves forward into an era of groundbreaking progress and change.
If you missed the event you can watch the Menifee State of the City address on Menifee's website or streaming platforms like YouTube to discover more ways Menifee plans to incorporate this year's theme.