S.B. Mendoza is a Temecula native who joined and hosted "Bring Your Own Vinyl" (B.Y.O.V) events as a D.J. and a music enthusiast throughout the Inland Empire. As a long-time record collector who dreamt of opening a record store in his hometown, Discovery Records opened on October 1st in Temecula, CA.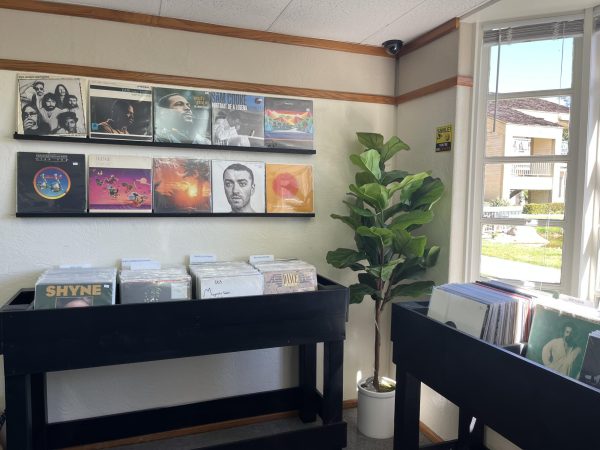 Opening Discovery Records was a two-year process. Mendoza built all the furniture, handpicked each record on the shelf, and priced everything. Mendoza's love for funk, electronic, and upbeat music caused his desire to bring in more physical copies of those genres. Discovery Records currently offers vinyl records but plans to bring in CDs and cassettes soon. Their goal is to showcase more music from different genres and to create a broader, local music community. If you can't find the record you want, you can make a custom order at the store.  If you want to sell your records, Discovery will buy them if they are in good condition.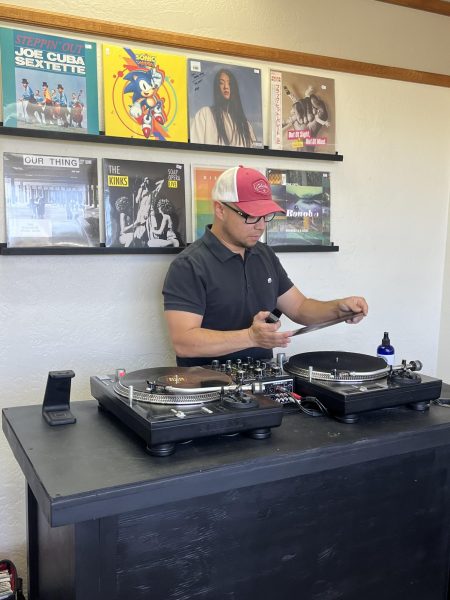 The main thing distinguishing Discovery from other record stores is its D.J. lessons. Mendoza instructs the lessons and will teach students how to use digital controllers or through turntables with a mixer (as seen in the picture below). The lesson plan is in the works and updates on when they start accepting students will be announced on  Instagram.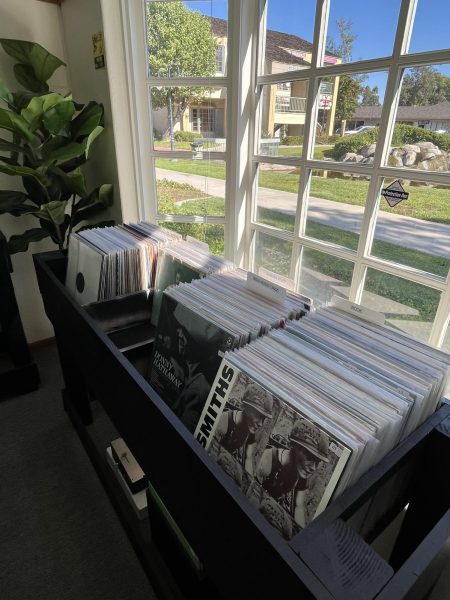 Upon arriving at Discovery and meeting S.B. Mendoza, I browsed through the selection and bought a copy of "Meat is Murder" by The Smiths. The store is found in a nice pocket within Jefferson Plaza in Temecula, the sun shines through the windows, and a curated mix plays in the background through the turntables. The visible DJ set typically plays electronic music showing a modern spin to a classic music medium. As a collector, I was ecstatic to see the wide variety of genres mixed in with the classic records everyone needs in their collection. I cannot wait to see the new releases they bring in. Discovery has quickly become one of my go-to record stores.
Story continues below advertisement
Discovery is not participating in selling the next Record Store Day releases but will be hosting its Black Friday event on November 24, 2023, from 7 am to 5 pm. They have selected records under a 2-for-$4 deal, onsite coffee will be available from Honey Flower Espresso, and the Temecula Car Community is hosting a car meet in the parking lot from 7 am to 9 am.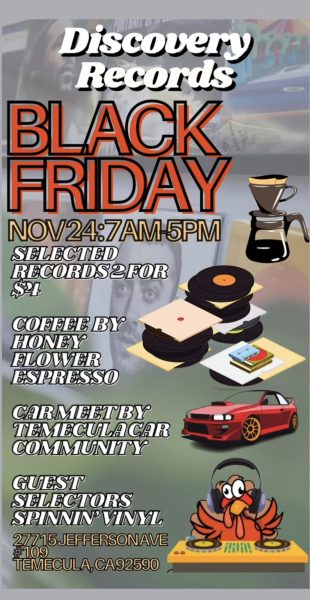 Discovery Records is located at 27715 Jefferson Ave., Temecula, CA and their hours are Wed-Fri 5-8 PM, Sat. 10 AM- 4 PM.
You can reach them through their Instagram @discovery.temecula or by clicking here to join their mailing list.