Permanent Food 4 Thought Pantries Open on Two Campuses
The pantries can be found on the Menifee and the San Jacinto Campuses
MSJC's Food 4 Thought program opened its two permanent pantries on September 28th.  They are located on both the San Jacinto and Menifee Campuses. The program previously only operated as a pop-up shop on both campuses bi-weekly.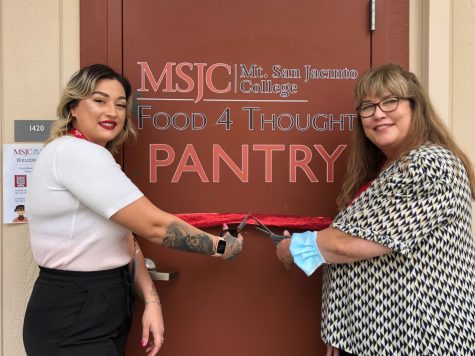 The food pantries are now open Monday through Wednesday from 8:30 am to 1:00 pm to all MSJC students. Students only need to bring their MSJC student identification to shop. The pantry provides nonperishable items such as cereal, pasta, and canned foods and is staffed entirely by student volunteers.
Food 4 Thought is funded through the MSJC Pledge for Success program as well as the SEA grant.  The Pledge for Success helps provide students funding for food, books and supplies, clothing, and essential hygiene products. Anyone can donate money directly to the Pledge for Success and earmark the money to go directly to Food 4 Thought.
Lisa Cambell, the director of the CalWorks Program at MSJC, who oversees Food 4 Thought said: "down the road, we'll be getting refrigeration and we'll be able to offer more options for the students." The pantries also offer various other resources to help students with utilities, rent, housing, and shelters, along with a dedicated computer for students to apply for CalFresh benefits.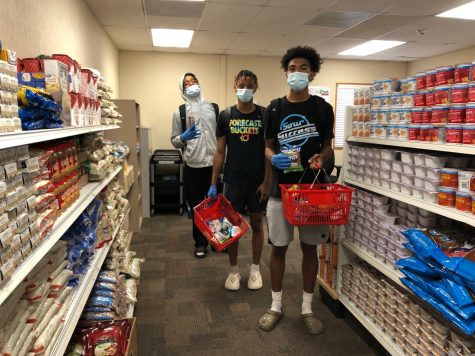 The Covid-19 pandemic provided significant challenges to the program because the shutdown forced all activities on campus to stop, including the pop-up pantries. "For the last 2 weeks of March [we] couldn't do anything until April when we're able to do drive-through pantries every other week," Lisa said, speaking about the issues they faced. She went on to say that she saw "increased need during the pandemic, especially during the shutdown." She also noticed that, "we were serving anywhere from 600-800 students a month in our drive through capacity."
This sentiment mirrors much of what happened around the country as unemployment rates skyrocketed to record levels. Additionally, the number of food-insecure households in 2020 rose, according to the 2020 report on food insecurity by the US Department of Agriculture.  Also, 10.5% of U.S households were described as food insecure at some point in the year, 6.6% were with low food security, and 3.9% with very low food security. Fourteen point eight percent of households with children were described as food insecure which is up from 13.6% in 2019.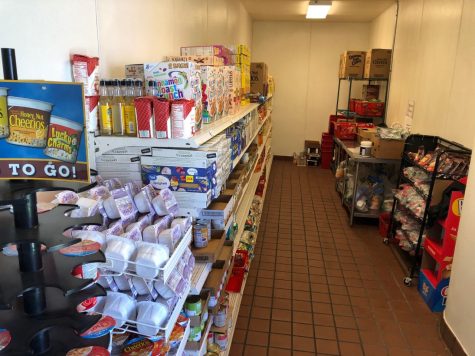 Children were greatly affected by the pandemic in terms of food insecurity because many families rely on things like school lunch programs. These programs didn't exist while many public schools were shut down. This highlights the importance of  programs like Food 4 Thought to help not only students get food when they need it, but for their families as well.
Lisa Campbell and her team at CalWorks, along with the student volunteers there, continue to do splendid work in helping tackle hunger in their community.