Remembering the Dead, An Indigenous Tradition
Día de los Muertos or Day of the Dead is a holiday celebrated by many Latin American countries and should not be confused with Halloween. 
Occurring every year between Nov. 1 and 2, the holiday is a colorful combination of both Aztec and Catholic customs that originated in Mexico. Not only is it celebrated there, but it is also observed by other Latin American countries using their own traditions of honoring the dead.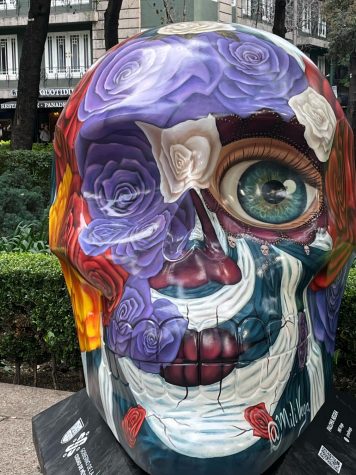 "It is a way to change our relationship with death and remove the fear of things that are no longer of this world," said Yesenia Masuck, a resident of Riverside County who recently began celebrating the event. 
The idea of death is often associated with deep sentiments of mourning, however Día de los Muertos was not created to be sad or dark in nature, but instead designed to rejoice and celebrate the life of the dead in a colorful and energetic way. To many of the indigenous tribes of the distant past, reflecting upon the departed in an unhappy way was considered disrespectful and insulting to the deceased. 
Thus, the holiday is not meant to be frightening as is often associated with the idea of skeletons and lifeless forms, but rather set to produce a tone that welcomes the dead back into the world of the living with affection, love, and jubilation. 
"I think that society has groomed us to fear death, but this day gives us the opportunity to remember those we lost, while honoring those we've never met," Masuck mentioned.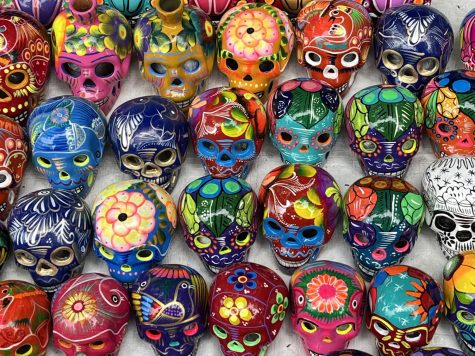 People celebrate Día de los Muertos by creating altars that include a photo of the deceased along with ofrendas, such as:
Setting out a favorite food and drink that provide rest and relaxation to the dead after their long journey back into the living world. 

Setting out personal items the dead once enjoyed.

Playing favorite music and much more!
Representations for the elements of water, wind, earth and fire are encouraged like:
A favorite beverage or water itself to represent the element of water.

Candles to act in place for fire, while also representing a lighted path.

An open window, wind chime or papel picado—colorful cutout paper—can represent wind.

Flower and dirt are used to represent earth, especially marigolds.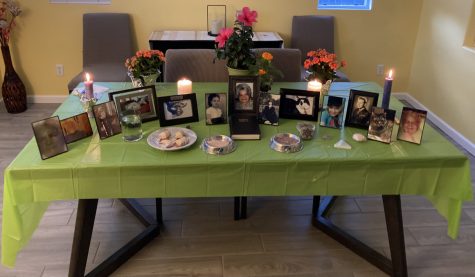 The marigold—known as cempasúchil in Mexico—is the "flower of the dead" or "flor de muerto" because once they are cut, they die quickly. They are brightly colored plants that release a powerful scent and are believed to encourage resurrection.   
Copal resin incense, which represents the fragility and transformation of life, is optionally used. 
"It's neat to know that the dead have their own holiday and that it's accepted throughout the Latino culture. If you think about it, most people look forward to being remembered. I find it comforting and intriguing at the same time," stated Marti Gonzales who warmly remembers her father and grandmother.  
Other celebrations include educational outdoor family friendly and joyous events on what the holiday represents. The holiday can sometimes be commercialized and exploited to represent the opposite of what was originally intended.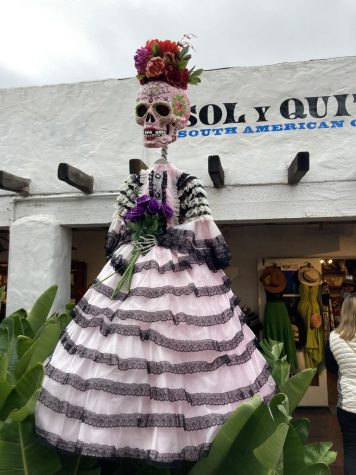 In Mexico large parades, markets, and decorations fill the community in abundance. People  dance, sing, and wear La Calavera Catrina makeup. 
"It's a huge party! Everyone brings their families to celebrate the holiday and it's not a sad occasion like you often see in a funeral. Not many people dress in costumes, just a handful and there are a lot of painted faces," mentioned Benjamin Juarez who is visiting Mexico City this weekend. 
"I think about my deceased relatives from time to time, some more than others, but today we remember all of them," continued Juarez.