Eagles Landing Resources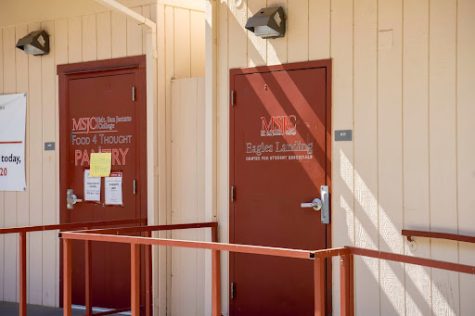 Did you know that there are resources on our campus that are not just for academic success?
Mt. San Jacinto College has a resource center called Eagles Landing where students can go to receive help outside of school. Eagles Landing has resources, such as crisis and emergency, food insecurities, housing insecurities, health insurance, mental health services, and help with staff and faculty.
Eagles Landing encourages asking for assistance in a friendly environment. They believe that if you have a need, they will do their best to meet it using either our resources or community resources. Asking for assistance does not have to be difficult or daunting because they are eager to help. 
The Eagles Landing Center consists of one main overseer, Lisa Campbell, Director of CalWORKS, and two who work with her, Alyssa West, the Special Program Assistant, and Daisy Wettstein, the Interim Basic Need Coordinator for Eagles Landing. Daisy answered some questions regarding Eagles Landing and its resources in an interview with the Talon.  She explained that "Eagles Landing is a one-stop point of contact for a whole range of basic needs services and resources, such as Food 4 Thought Pantry, hygiene, and menstrual products, books and supplies, and the following financial resources: gas and meal cards, technology, and emergency grants."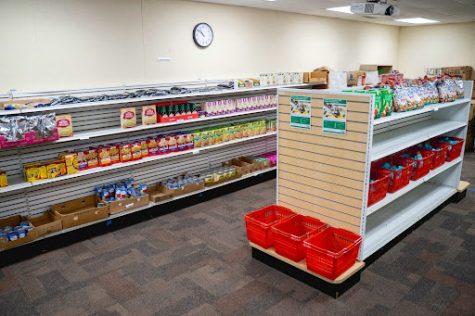 By stopping by Eagles Landing, students can receive support in the resources listed above, as well as community resources if they are in need of long-term assistance. It guarantees that everyone who enters the center and food pantries does so in safety and comfort. Faculty, staff, and student workers are passionate about ensuring that students have access to and assistance with basic needs, allowing them to concentrate completely on their academic success.
Many students on our campus already use Eagles Landing's resources, so there is no need to feel worried to come by and get the help you need. Daisy states that "since the first day of school, Eagles Landing has helped about 995 students. This includes our center and food pantries. Eagles Landing helps students in-person, through online assessments, email, and phone calls. We help on average 165 students per week- our numbers continue to grow as our presence becomes known. Even though our center is located on San Jacinto Campus, we cater to all students across Menifee and Temecula Campuses as well."
Although Eagles Landing provides resources for students, there is always a place for volunteers. For their new wardrobe closet, they are currently accepting contributions of business casual attire. Students and faculty can email mailto:[email protected] for further information if they want to donate.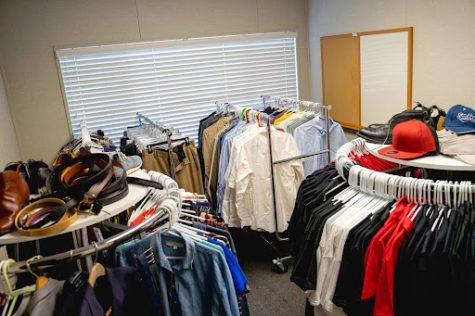 A community resource fair was held for Eagles Landing on October 15, 2022. The resource fair is an annual chance for community members to access basic needs supplies and educational information on our San Jacinto Campus. There are many different vendors selling everything, from food to face painting, to jobs, to basic needs supplies. Students and community members alike can use this fair as a resource.
According to Daisy, students attending the fair were able to receive help in "health, wellness, & family services which will encumber: safer sex, domestic violence, substance abuse, and personal counseling. We will also have programs such as CalWORKs, Umoja, EOPS, Child Development, and many other wonderful clubs offered throughout our district."
In order to get assistance from Eagles Landing click here to fill out the assessment for discussing your needs. This is a survey discussing the needs that the student has, and what he or she needs assistance with. If you would prefer another option, students are also able to walk into the center in Room 1425 on the San Jacinto Campus, or email mailto:[email protected] for more information.