Transfer Advice from a Former MSJC Student now Attending UCLA
Americans attending colleges come from all different backgrounds and experiences, whether they are a parent going back to school part time, an adult who is going back to school for another degree, or a young adult who just graduated from high school going to college full time. Regardless, not everyone goes to a four-year college or university, let alone right away.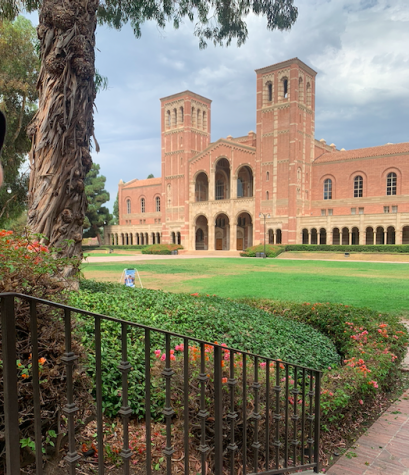 Chance Curtis was a student at Mt. San Jacinto College for two years. The advantages a community college provides, like affordable tuition and more personable teaching, motivated him to go to a community college with intentions to transfer after two years. He attended MSJC during the COVID-19 pandemic. Starting at a community college, such as MSJC, is a beneficial way to navigate the beginning of college in a more personal atmosphere, particularly because many could still work on prerequisite and elective classes closer to home. Chance is now at University of California, Los Angeles, a university ranking as the number one public university across the United States. Whether it is a UC, CSU, or an out-of-state college, there are generally several key steps that help students transfer successfully and effectively. Chance implemented these steps prior to transferring. 
"I feel that what helped me transfer best was the combination of a good GPA and commitments outside of school, such as a job, internships, clubs, and anything else you can collaborate on," said Chance. He enrolled at MSJC as a political science major and transferred as one as well. Chance intends to graduate from UCLA and pursue a career in the law field. He still has plans to attend law school after retaining his bachelor's degree. Prior to transferring, Chance created a set of goals that helped him prepare for the change.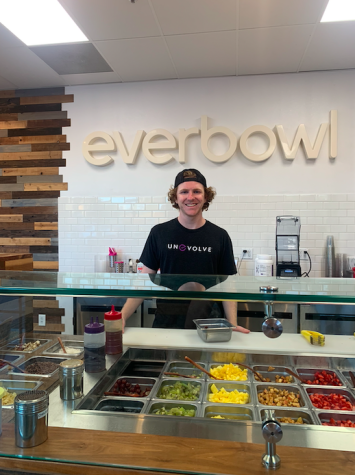 He made three goals that he would try to stick to before transferring. According to the former MSJC student, "I [Chance] basically focused on three goals before even applying to transfer. I got a job to earn money and to show I can commit over a long period of time. I also was lucky enough to get two law internships because of the customers who came into my work. And I needed to keep my grades up." 
After the part-time job he worked at since high school, Chance recalls how a lawyer came into his work and wanted to work out an internship with him. It was not long after that Chance was able to intern for a law firm that focused on family law in Temecula. He made it a priority to do anything to gain experience for the field he wanted to go into. Shortly after, the divorce attorney he interned for gave him a reference to another lawyer who was focusing on estate law nearby. 
By the summer before Chance transferred from MSJC to UCLA, he had two internships, from two different areas of the law field, and a job that he had to schedule out and manage. He  finished his second year at MSJC and planned out his summer to work for his three commitments. "My advice would be trying to get into groups or opportunities where you can actually see if your interest in a specific field goes beyond just the classroom," said Chance. He continued, "it may be overwhelming, but getting to know people and trying different things out can help in different ways than school or doing well in class." The opportunities he was able to take, sitting in on meetings and going to court for instance, allowed him to narrow down what fields of law he is and is not necessarily considering.
Apart from activities outside of school, it is also important to fill out a federal student aid application and any college applications transfer students are interested in, typically during the summer or fall of the previous year. MSJC also has a transfer center that can help provide information and resources regarding the transfer process. The counseling department at MSJC can additionally help create a plan that fulfills the requirements that a UC or CSU has prior to transferring, as well as offer advice through the whole process. 
Through Chance's experience, it is difficult to deny the fact that committing to extracurricular activities is a great way to network with the community around, prepare for a field that requires a significant amount of schooling, and help get into colleges and universities after community college. He did not know or have connections to the lawyers that he interned for. It was through an outside activity that he was able to interact with someone that was interested in him interning for their firm. The biggest piece of advice Chance has to those who plan on or are in the process of transferring is to "prioritize working hard in class as hard as possible. And if what you are studying is what you love and are truly interested in, it is going to make it a lot easier and worthwhile."