Senator Tim Scott has Thrown his Hat in the Presidential Race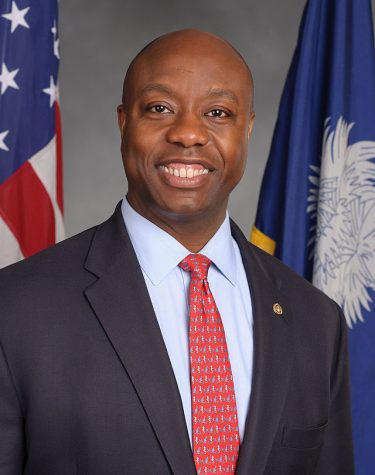 It looks like Nikki Haley will not be the only Republican politician from South Carolina to challenge former president Donald Trump in the Republican primary. On May 22, Tim Scott, the only Black Republican in the US Senate, officially announced his bid to run for president. Scott's decision to run for president is not a shock given the fact that back in April he launched an exploratory committee. This is the final step that a potential candidate takes before filing paperwork with the Federal Election Committee to make the run for president official. 
Scott currently serves as the senator of South Carolina alongside Lindsey Graham and has held that position since he was appointed by then-governor Nikki Haley. When Scott was appointed to the Senate, he became the first Black senator from the South since reconstruction. Scott was elected to his first full term in 2016 and was recently reelected in 2022. Before he was a senator, he served as a member of the House of Representatives representing South Carolina's 1st district. He was the first Black Republican to be elected to Congress in 114 years. Scott has gotten his share of criticism throughout his political career, but one thing that cannot be denied is that he is a trailblazer and has gotten far in politics.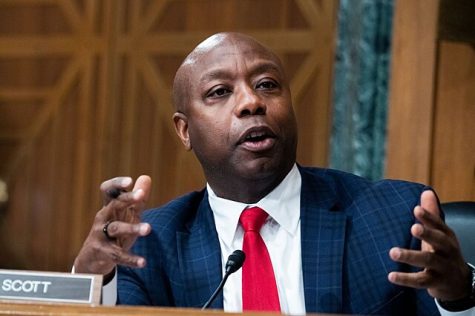 Scott joined fellow Black senators Cory Booker and Kamala Harris in introducing a bipartisan anti-lynching bill that would make lynching a federal hate crime. Following the murders of George Floyd and Breonna Taylor in 2020, Scott proposed the Justice in Policing Act. The legislation would have required police officers to have their body cams at all times, funds to be withheld for units that do not have a chokehold ban, and an increase in requirements for the use of a no-knock warrant. The bill, however, was met with criticism by Democrats because it did not address qualified immunity, which protects officers from accountability when they violate a person's constitutional rights. Scott also delivered the rebuttal to President Biden's 2021 Joint Address to Congress. 
Scott is not afraid to criticize Trump on issues of race as he did in response to Trump's infamous Charlottesville comments. However, he often has the same stances as the MAGA movement in the Republican party and legislates in accordance with his evangelical beliefs. Scott is very pro-life and would support a six-week federal abortion ban, despite the fact a majority of Americans support a woman's right to bodily autonomy. Scott also does not have the greatest track record in regard to LGBTQ+ rights. He was one of 36 Republicans to vote against the Respect for Marriage Act, which would give gay marriage along with interracial marriage additional protection by the federal government. 
Despite Scott being a notable name in the Republican Party and having a conservative track record on par with fellow candidate Ron DeSantis, he is considered a long shot to win the nomination, but with the $21 million he has left over from his 2022 reelection campaign and a potential Elon Musk endorsement, he could put up a good fight. Scott has jumped over hurdles his entire life and does not plan on stopping now.