Inspired by Jubilee's YouTube debate form of content, the Honors Enrichment program brought some intense and controversial topics to the students of MSJC.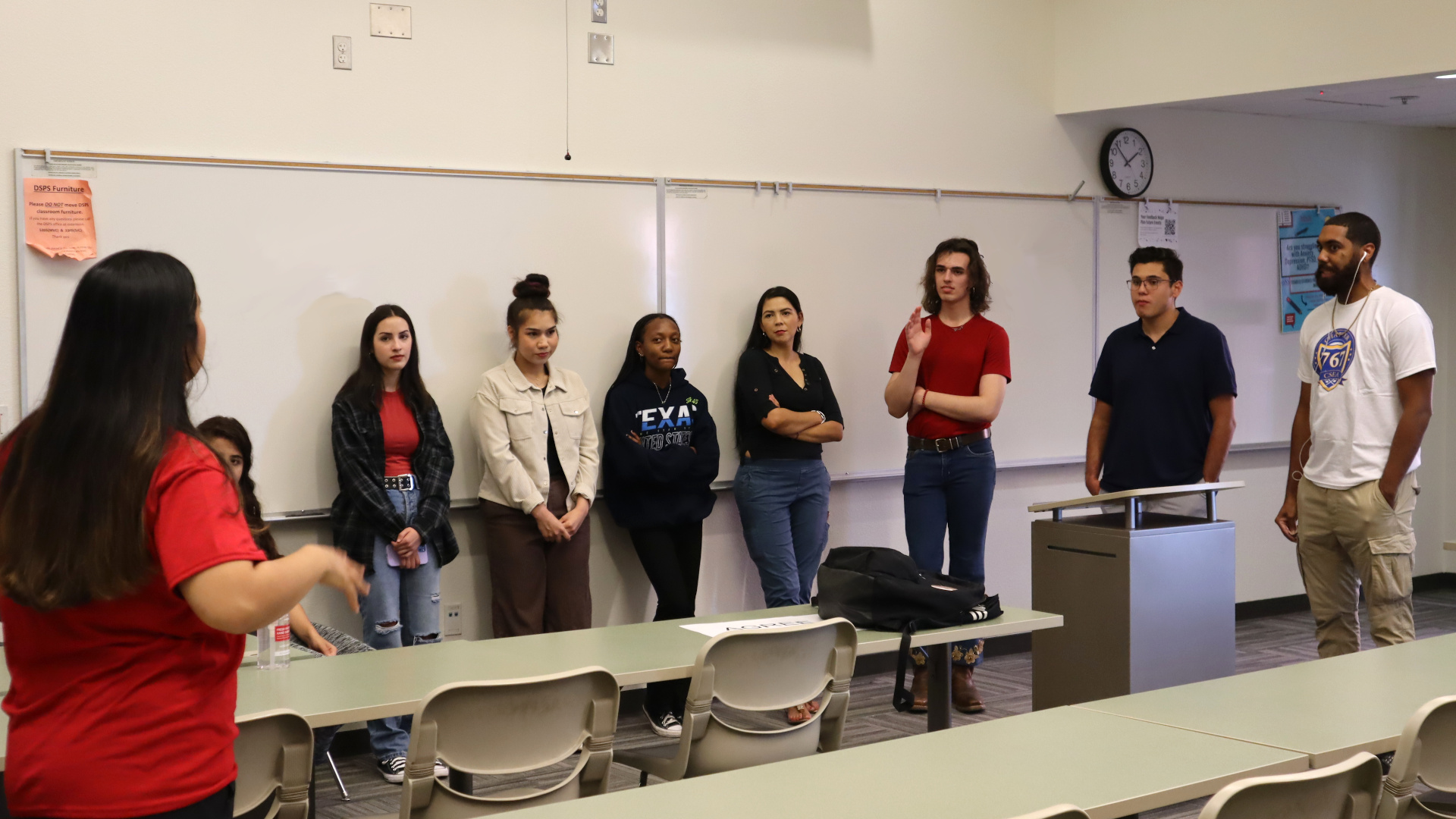 On September 27th, the "MSJC Jubilee Event" was held at the Menifee Valley Campus. This provided a place for students to express their opinions and gain more insight into different sides of the topic. The objective of the event was not to debate which side of the argument was superior, rather it was to bring students together in a safe controlled environment for them to express their beliefs on social and political issues. The end goal was to improve social skills. 
The rules went as follows:
-Don't argue or debate with each other, rather talk about your perspectives.
-Don't talk over each other.
-Raise your hands to be recognized or be called on to answer.
-No convincing, bashing, inappropriate, or offensive comments.
-Be genuine, honest, and respectful.
During the activity, Laila Akberzie, Honors Mentor and the director of this event, shared 23 thought-provoking questions that ranged from all sorts of topics such as tranquil questions like "I like in-person classes more than online" or "Social media takes over my day" to much more heavy-hitting questions like "The education system is broken" or "Animal testing is okay if it's for the good of science." The participants then had to step on one side of the room with four answers: strongly agree, agree, disagree, strongly disagree. Unlike the way the Youtube channel Jubilee sets it up, there is no "neutral," this is to ensure that all participants answer honestly and critically. After picking their position, some may choose to express their reasoning.
What happened at the event was a respectful, insightful, civil discussion among students from all walks of life. Everyone joined in on the discussion and felt comfortable enough to speak their true and honest opinions. Some answered from personal experience and some from a logistical standpoint. Regardless of the viewpoint, each answer was taken into account respectfully. Although some disagreed with one position, everyone was super understanding.
Laila would like to thank the directors Erik Ozolins and Christina Yamanaka who helped her create this event. She would also like to thank Honors Mentor Miray Laktineh for supporting and helping. To keep track of the team and their next events follow their Instagram, the MSJC Honors Enrichment Program.
Additionally, Miray Laktineh is also the founder of the "Global Citizens Club." This group has an upcoming event where many inspiring speakers from all around the world come to talk on Zoom about their missions and activism. Follow their Instagram to join the next seminar on October 2nd
Story continues below advertisement