With the rise of artificial intelligence (AI) this past year, a diving dilemma has followed suit. Just like with any era of new technology, such as the internet or electricity, mixed reactions can happen. As the age-old fear of world-dominating killer robots goes, some people tend to feel dread and anxiety in the face of change. What if AI takes over the world? What if it replaces humans? While nothing this extreme has ensued, we've gotten pretty close. AI comes with concerns, some of which are harmful to the individual, such as DeepFake and its imminent entrance into the job market. However, AI has also made revolutionary breakthroughs in the sciences and practical technological applications.  These have not only changed but also saved people's lives. There are a slew of possibilities that could positively impact and alter the world as we know it.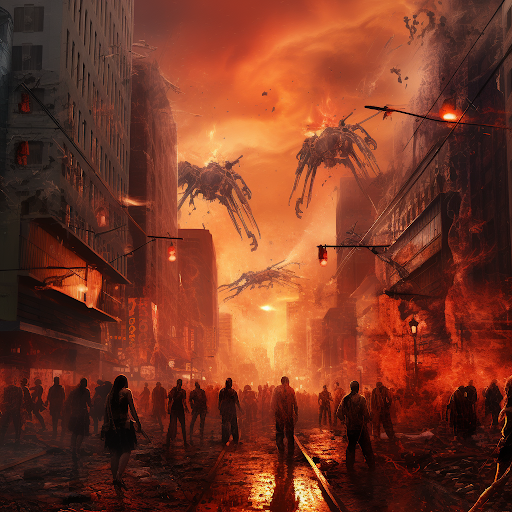 An excellent example of this is AI's incredible ability to accommodate the disabled and injured. For the first time in history, researchers at UC Berkeley and UC San Francisco have found a way to read brain signals and interpret them as text at surprising speeds. This is groundbreaking, as it opens a world of communication to people who are paralyzed, or are unable to speak due to brain injury. Using this technology, a woman who had suffered a brainstem stroke from severe paralysis, was able to successfully communicate. When humans make the intention to speak, and the intention to use language, brain signals fire in relation to what we are trying to say. By tracking patterns in the brain signals emitted by certain letters and sounds that we intend to make, artificial intelligence learns a speech pattern that functions like the brain. With combined efforts, a voice algorithm was able to be customized to her original voice, as well as an animated avatar to bring her back to life. 
Another ground-breaking application of artificial intelligence is its ability to essentially replicate human muscle tissue. Researchers from Queen Mary University of London have developed an AI software that can shift from hard and soft muscle states, while also sensing forces and voltages to make these changes. The pseudo-muscle functions by manipulating cathodes and anodes to sense electrical currents and is trained to respond with different voltages and produce effects similar to human muscles. The implications of this discovery are extensive and significant, ranging from soft robotic possibilities to medical applications that can assist those with disabilities and debilitating injuries.
Despite the wonderful and almost fictitious discoveries being made daily with artificial intelligence's emergence, a myriad of concerns and potential dangers have arisen as well.
Story continues below advertisement
With AI developing so rapidly, its detailed machine-learning algorithms may create a gateway into the job market. Many people with particularly information-heavy jobs, such as receptionists or call agents, feel as though they are at risk of being replaced with robots that will be able to provide the required information at faster and cheaper means. As such AI is currently being developed, and many technological advancements in the nursing field are being made. As of right now, there is consideration of including AI in the care routine of patients. It consults with patients on care instructions, dispenses medication, diagnoses of conditions, etc. Despite the inclusion of AI into the nursing field, the American Nursing Association (ANA) has issued a statement reiterating the importance of compassion and human decision-making that cannot be replaced by AI. ANA ensured that nurses will in no way lose their jobs, rather, they may be subjected to a new system of procedures and care. 
One of the greatest challenges that the world faces with AI is its dangerously accurate applications to images. From doctored photos to "stealing" art, AI has taken the world of images by storm.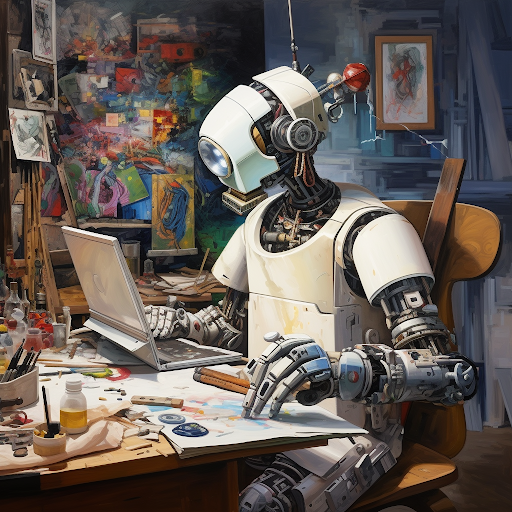 Since the surge of AI, there have been countless instances of the phenomenon of 'deepfake'. Deepfake is the manipulation of facial features using algorithms that utilize multiple deep generations to create false imagery. Deep generative models use deep neural networks to learn specific underlying information. It is especially popular with text-to-image prompts, which do in depth database searches to learn patterns of any prompts inputted. As of now, one of the most common offenses of deep fake is its usage to create non-consensual revenge pornography in relationships and distribute it for public viewing. This is extremely harmful to the individual and their reputation. Similarly, deepfake has commonly been used to create false propaganda to shift public opinion on political figures. As of right now, only a handful of states have criminalized and outlawed the usage of deepfake for the listed purposes above. 
The art industry is also at high risk of being undermined by AI art. As of right now, artists on the internet fear their ability to create illustrations will be dominated by the cheaper, readily available machine-learning technology. Such AI can pull from multiple sources of art using keywords and combine the images into an "original" illustration. Recently, Marvel Studios used AI to create the opening credits of their newest release Secret Invasion. Their employment of machine learning tools to animate has sparked controversy and fear amongst artists, as their labor seems to be irrelevant when a fast, low-cost option is at their fingertips. The fear of job loss is a valid one, and many artists are advocating for the removal of AI usage in the creative realm.
While no jobs were lost or replaced at Marvel during the making of Secret Invasion, the inevitability of it in the overall industry is certain. Historically, as new technology has emerged, jobs were lost, replaced, and renewed. It happened before with CGI and special effects, and it seems to be creeping in with AI as well. It is impossible to say that artists will not have to adapt to the usage of AI, but it is not entirely a bad thing. The majority of content consumers seem to appreciate the touch of humanity in the works they enjoy. With AI completely lacking originality and human process, there is hope for a renewed market of genuine, human production. Additionally, AI is not entirely automated. It requires human input and touch-ups, which can be more time-intensive than work without AI. 
Interestingly, many people also make the argument that AI is actually no different from the average artist. The argument follows that since artists are constantly inspired by art they have encountered and seen, they have therefore never created an original work that was not inherently inspired by something else. AI follows this description, as it is a culmination of different artworks to create whatever is requested from certain keywords. The only difference, of course, would be the sentience of the source. 
Just as the introduction of the internet into this world brought challenges and tribulations, it also connected the world in a way never seen before. Its impacts have been immeasurable, and it is impossible to say that AI's impact will not be equal if not more revolutionary. That is, of course, dependent on its regulations. 
While time-consuming, this would not be the first time that a phenomenon on this scale would have to be regulated so intensively. Back when the internet was still blooming, many websites that illegally provided free music to the public began to emerge. One of the biggest music distributors was Napster, a website that allowed users to attain free, copyrighted music without permission of the artists. This company severely damaged the music industry, dropping sales by significant amounts, essentially causing artists to lose billions of deserved dollars. 
However, after being sued aggressively by the music industry, Napster lost the case and was liable for copyright violation. Out of the Napster case, a lesson was learned, and a new standard was set for internet capabilities. 
Similar efforts may follow suit with AI copyright issues, and help prevent artists from being wrongfully impersonated. 
In April of 2023, a song that mimicked the voices of Drake and The Weeknd was released on TikTok, harboring millions of views. Instead of its accuracy, the song was entirely produced by trained AI. While the song could not receive a copyright on its own, it did not necessarily infringe upon Drake and The Weeknd's copyright rights either. The song was later taken down, but since it could not have violated any copyright policies, people suspect that it had violated the artists' right to publicity. A violation of such is when someone tries to impersonate or imitate another to seek something, and it is illegal under California State law. 
However, when it comes to changing copyright policies to adapt to the new world of AI, intellectual property expert Louis Tompros, provides some insight into the possibilities: "…the odds of there being AI-focused Copyright Act statutory changes are quite low, though not impossible" (p. 22). Instead, Tompros hopes that the Copyright Office will clarify what is considered copyright infringement in terms of AI training or whether AI is considered a creative author. 
With the many incredible scientific breakthroughs that have emerged with AI, have also come many harmful and upsetting uses of AI of it all the same. However, with the growing appreciation of human creativity, the hopes of better-reformed copyright laws, and the belief that protection policies should not be overlooked, it is impossible that policies will remain stagnant as the world continues to shift, but changes are not expected to be immediate. 
AI has left a ripple in the world, one that has changed everything in its wake. Even though we may harbor fear towards its force, it will inevitably be incredibly powerful and prominent in our lives. Despite this, humanity will adjust well to it. Humans search for solutions on an inherent level, and no matter the problem, it is unlikely it will go unchecked. Good things come with time, and AI can certainly be one of those good things, just as the internet was, and just as every other advancement was before that.