Perception of Ways Social Media Has Affected Us Since 2020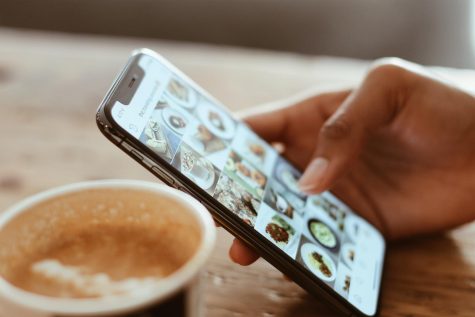 Technology has always advanced at an incredibly fast rate. However, one could argue that social media has progressed even more quickly since 2020.
First off, I want to explain how I personally have dealt with this change. For a lot of people, including myself, it is hard to socialize or have an ongoing conversation without pulling out your phone for comfort. It can definitely take a toll on your mental health.  I talked to a few people about the impact that social media has had on them and their mental health.   Following are a series of quotes from them explaining the impact of social media post-2020.
One thing that has helped me personally to not be on my phone as much is reading a good book. 
Sometimes we think "it will just be for a moment" and then we do not realize that we have been sitting there for two hours scrolling on TikTok or Facebook. Being less active can definitely make you feel worse than you already do, especially if you are used to being active every day. 
Zion Zazueta, a close friend remarked how "People are way more distracted now more than ever. COVID has affected us as a society in not just a physical way but in a technological way as well." If you look around, even when you are driving, people are constantly on their phones. I find it mind-blowing how distracted everyone is, including myself. I often find myself on my phone for hours when I could be doing more productive things, such as going for a walk, listening to music, or reading a book to give my mind a break.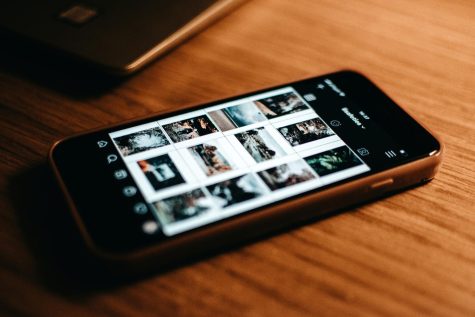 Anthony Gomez, a family member stated, "I think social media has affected me in a positive way since 2020. It gave me a sense of peace by distracting me from all of the nonsense that COVID started." Similarly, I found it to be a nice distraction from social media which was really negative around that time. When asked about Covid-19 distraction levels, Dr. Michele Weber, Communication Professor at MSJC noted "I don't think that people are more distracted now after Covid-19, I actually think that we have learned to focus more on what is important as we were faced with a life-threatening and changing event. I also think a lot of folks have come to realize that they don't need social media as much and they really value the in-person experiences. Based on the situation that began in 2020, I feel like everyone values life more now than they did before. I know I do. You never know when the world is going to come to a stop again. I suggest enjoying the moments and putting the phone down. From what I see and hear, mental health has been affected by Covid-19." 
 Anthony Gomez also mentioned, "My mental health was a little affected by social media because I tried becoming what I was seeing on social media." Everyone was so fixated on social media at the time, it became a distraction and was mostly focused on all of the negative narratives. We all had one thing in common at that time, fear.
Dr. Weber explained further, "I feel like it created a spiral of catastrophic thinking for me, and really didn't allow me to focus on the real things that mattered right where I was. I was always focusing on the terrible news and every impending catastrophe. At the time, all the news was talking about was how Covid-19 was affecting most of the world and how we had to go into a pandemic, which honestly scared me the most."
Patricia Rico, a family member stated, "I lose motivation to do my errands, even though I still get it done, but not like I should because the first thing I open up is social media." 
 Given the impact that the pandemic has had on mental health along with the impact that social media has played in this since 2020, it is often important to focus on one's own mental health. If you, or if you know anyone who is struggling with their mental health, here are a few resources that can help.
Link to our article on the MSJC Mental Health Services on Campus
Free Mental Health Resources – Crisis Counseling And SupportFree Mental Health Resources – Crisis Counseling And SupportCal Hope
Free Mental Health Resources – Crisis Counseling And SupportRiverside County Mental Health Resources
CalHOPEMSJC List of Mental Health Resources
MSJC Student Health Centerhttps://www.calhope.org › contact › us
Evernorth℠ Behavioral Health – Mental Health Care ServicesEvernorth